Message from the President

Gary L. Flotron, MBA, CLU, ChFC, AEP
G.L. Flotron & Associates
St. Louis, Missouri

Dear Estate Planning Council Leaders, Members and Designation Holders:

On behalf of the Board of Directors of the National Association of Estate Planners & Councils (NAEPC) it is my pleasure to send to you this first edition of NAEPCNews, the official Every Council Campaign newsletter. This publication was developed to expand upon the benefits and services provided to the members of local Estate Planning Councils and NAEPC-administered designation holders.

Since 1998 I have attended the Council Leadership Day sessions of the NAEPC Annual Conference as either a local council officer or national board member. (By the way, if you have not already registered for this year's NAEPC Annual Conference in New Orleans, Louisiana from November 14th to November 16th, please do so today!) Every year, we hear first time attendees repeatedly express amazement at the many services and benefits that they were not familiar with being offered by NAEPC to the estate planning councils and their members. It is as if we just revealed the greatest secret in the world and I remember that exact same feeling when I began attending Council Leadership Day activities! The purpose of this newsletter is to help our members take advantage of these "greatest secrets!"

This message contains details of the tremendous services available to our membership. This includes the many special offerings and discount programs available to NAEPC members. As an example, check out the $1,000 discount available only through NAEPC on Wealth Transfer Planning software created by Jonathan Blattmachr.

I am looking forward to meeting and seeing all of you in New Orleans.

44th Annual Conference Information
Join us for the NAEPC's 44th Annual Conference in New Orleans, LA from November 14 - 16, 2007. Online registration, hotel and shuttle reservations are now available! Don't miss the opportunity to attend Council Leadership Day, the finest two days of technical education around and a volunteer experience with the New Orleans Area Habitat for Humanity®.
What is Council Leadership Day?


The conference activities scheduled for Wednesday, November 14, 2007 are designed for the leadership of the 190+ affiliated councils of the NAEPC. Officers and directors meet to share ideas, learn about best practices and discuss ways to overcome the struggles associated with running an estate planning council.
Member Benefits & Discounts
As a member of a council that is affiliated with the NAEPC, you are entitled to receive free services or special discounts on products and programs such as educational events, Acquire Direct Marketing, Docubank: Emergency Access to Healthcare Directives, The Humane Society of the United States, BEI's Boot Camp for Advisors, Business Week magazine, CCH, a Wolters Kluwer business, Civicom an Dial-a-Note, Wealth Transfer Planning, Kettley Publishing Software, Konica/Minolta, National Center for Family Philanthropy and Trusts & Estates. The list of benefits is ever-changing. Please see the most current information.
AEP & EPLS Designation Information

Professional estate planners can now achieve an accreditation that acknowledges their experience and specialization in estate planning. The Accredited Estate Planner (AEP) designation is available to attorneys, Chartered Life Underwriters, Certified Public Accountants, Certified Trust and Financial Advisors, Chartered Financial Consultants, and Certified Financial Planners® and is awarded to professionals who meet stringent experience and education qualifications including two graduate level courses administered by The American College.

The Estate Planning Law Specialist (EPLS) designation is available to attorneys by the Estate Law Specialist Board, Inc., an attorney-run subsidiary of the National Association of Estate Planners & Councils. Attorneys who become Board-certified under this program demonstrate a high level of professionalism and commitment to the concept of specialization. We believe that as attorney specialization increases, it will benefit not only lawyers but the public. This program is currently the only program, other than certain state bar association programs which are only for residents of their particular states, accredited by the American Bar Association to Board-certify attorneys as Estate Planning Law Specialists.

See more information about both of these designations.

NAEPC Council Relations Committee Happenings

Walter Lee Davis Jr., Attorney, CPA, AEP, EPLS
Walter Lee Davis Jr. PC
Johnson City, Tennessee
NAEPC President-Elect

The Council Relations Committee of the NAEPC is charged with helping affiliated councils explore all of the products & services available to them. We are excited to report that we've reached the milestone of 200 affiliated local councils during calendar year 2007! The group is proud to welcome these new members:
Edward T. Autry (Memphis, TN) - Memphis Estate Planning Council
Thomas M. Borchert (Sioux City, IA) - Siouxland Estate Planning Council
Lisa Brown (Norcross, GA) - Atlanta Estate Planning Council
A. Stephen McDaniel (Memphis, TN) - Memphis Estate Planning Council
Amy O'Bannon (Germantown, TN) - Memphis Estate Planning Council
Robin C. Russell (Seattle, WA) - Seattle Estate Planning Council
Regina M. Spielberg (Morristown, NJ) - Greater New Jersey Estate Planning Council
Richard E. Wait (Reno, NV) - Estate Planning Council or Northern Nevada
Michael H. Wald (Dallas, Texas) - Dallas Estate Planning Council
Claire Weaver (York, PA) - York County Estate Planning Council
John P. Welch (San Francisco, CA) - San Francisco EPC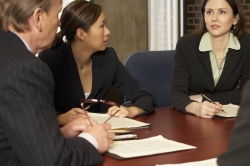 These volunteers join the existing committee made up of NAEPC Board members:
Walter Lee Davis, Jr., Chair (Johnson City, TN) - Tri-Cities Estate Planning Council
Joanna Averett (San Bernardino, CA) - San Bernardino, Riverside & Pomona Valley EPC's
Hartman Axley (Denver, CO) - Denver Estate Planning Council
Jack P. Garniewski (Wilmington, DE) - Delaware Estate Planning Council
Clark B. McCleary (Houston, TX) - Houston Estate & Financial Forum
Leonard H. Neiman (New York, NY) - Estate Planning Council of New York City
Kevin M. Neyrey (New Orleans, LA) - New Orleans Estate Planning Council
Jack Rittenhouse (Santa Rosa, CA) - Redwood Empire Estate Planning Council
Gregory E. Sellers (Montgomery, AL) - Montgomery Estate Planning Council
Larry Wiener (Hollywood, FL) - Estate Planning Council of Greater Miami
In addition, the following non-Board volunteers graciously donate their time and energy:
Jean C. Coker (Jacksonville, FL) - Estate Planning Council of Northeast Florida
Robert E. Fox (Ocala, FL) - Estate Planning Council of Marion County
Peggy K. Gardner (Colorado Springs, CO) - Estate Planning Council of Colorado Springs
John J. Meyer (Metairie, LA) - New Orleans Estate Planning Council
M. Powell Peters (Virginia Beach, VA) - Hampton Roads Estate Planning Council
Miranda M. Willis (Portland, OR) - Estate Planning Council of Portland
Please contact Eleanor M. Spuhler at (866) 226-2224 or eleanor@naepc.org if you would like to reach the representative nearest you directly.

The National Association of Estate Planners & Councils Board of Directors is proud to announce that the July 2007 issue of the NAEPC Journal of Estate & Tax Planning has been released! Please visit www.naepcjournal.org to view the publication.
The NAEPC Foundation

Gary L. Flotron, MBA, CLU, ChFC, AEP
G.L. Flotron & Associates
St. Louis, Missouri
NAEPC & The NAEPC Foundation President
Colleagues,
As you have entered the fourth quarter, many of you are reviewing your year to date progress, making plans to accomplish your yet unmet goals for 2007 and counting your blessings. As you review your successes so far this year and consider your tithes and offerings, if you have not already done so, you may want to think about two names to add to your donee list:
The NAEPC Foundation
FEIN 20-3467295
1120 Chester Avenue, Suite 470
Cleveland, OH 44114-3521
A donor form can be found online at: http://www.naepc.org/patrons.web
Designation: Estate Planning Day In A Box (Digital Format), NAEPC / PBS Estate Planning Video, Endowment, Unrestricted
Habitat for Humanity International, Inc.
FEIN 91-1914868
121 Habitat Street
Americus, GA 31709-3498
See more information here: www.habitat-nola.org
Designation: In honor of The National Association of Estate Planners and Councils Work Day, Saturday, November 17, 2007 in New Orleans
Thanks for considering these worthy organizations. Both, of course, hold 501(c)(3) determination letters.
Upcoming Educational Event
Join us for a joint Web/Audio Conference with the NAEPC & Society of FSP!
Wednesday, November 28, 2007 - 12:00 noon - 1:00 pm Eastern Time
Speaker: Lawrence P. Katzenstein, Atty, AEP
Moderator: Gary L. Flotron, MBA, CLU, ChFC, AEP
The program will discuss charitable planning topics. Registration information will be available on the Member Benefits page of our website soon!
Subscription Options
You are receiving this message because of your affiliation with the NAEPC or because your local estate planning council asked for its members to be included, no more frequently than six times per year. To unsubscribe from messages like this one, please use the link at the bottom of this message to remove your address from our distribution list.
If you want to receive more frequent and timely communication about the NAEPC and its educational programming and member benefits, please be sure to subscribe for more frequent communications.
National Association of Estate Planners & Councils 1120 Chester Avenue, Suite 470 Cleveland, OH 44114
Phone: (866) 226-2224 ~ Fax: (216) 696-2582 ~ E-Mail: admin@naepc.org

© , All Rights Reserved. See Privacy Policy.