This Just In...

Special Issue of the NAEPC Journal of Estate & Tax Planning dedicated the American Taxpayer Relief Act of 2012 ("ATRA")
The American Taxpayer Relief Act of 2012 was signed into law on Jan. 2, 2013, averting the fiscal cliff and avoiding draconian changes to our transfer tax system. Far from the grand bargain needed to deal with our nation's unsustainable deficits, ATRA was, in essence, a patch to prevent the expiration of the Bush-era tax cuts from falling on middle-income taxpayers. Even so, ATRA contained a number of promising transfer-tax provisions that were adopted "permanently," resulting in planning clarity for 2013 and beyond. Please see the Editor's Column: Estate & Tax Planning in 2013 and Beyond - The American Taxpayer Relief Act of 2012 for 10 Planning Pointers and Predictions.

Message from the President

Joanna Averett, MBA, CFP®, AIF®, AEP®
First American Trust
San Bernardino, California

Dear Friends:

It's hard to believe we are now one quarter through my term as president of this fantastic organization!

There are so many exciting things to talk about this time of year—the 50th Annual Conference approaching so quickly, spring and summer just around the corner, and the fantastic pool of talent on our board and serving as volunteers on various committees, etc. Today I will focus this message on the true core value of NAEPC—the team approach to estate planning, and the Accredited Estate Planner® designation.

At NAEPC, we believe the AEP® designation serves as a message that we embrace the team concept of estate planning and are comfortable enough in our skin to welcome working cooperatively with other professionals in order to best serve our mutual clients. For many of you, your credentials, professional background, and reputation are such that you qualify to earn the AEP® designation with nothing further required except the completion of an application. Coursework may certainly be required for some and some will choose to take the coursework even if it is not a required element of the application, however. Down to our very core, this association supports the team concept of estate planning. Do you? If your answer is "yes," please consider the AEP® designation! Read more below.




Reflections on the Values of NAEPC...
When I signed my contract with Connecticut Mutual, I was told that I was to immediately start the CLU® program. When I received the postcard from The American College with the ten checkmarks indicating "passed," a mentor of mine, an AEP®, had me apply for the AEP® designation the same day. I have never regretted becoming an AEP®. It means joining with other professionals in service to others and association with those who take seriously the idea that estate planning means—that when you leave your client (I said client and not customer), that they are better off than when you got there. It's as simple as that and far exceeds tax avoidance.

Robert E. Fox, CLU®, AEP®

| | | |
| --- | --- | --- |
| Follow us on: | | |
| | | |

50th Annual Conference

Jordon N. Rosen, CPA, MS (taxation), AEP®
Belfint, Lyons & Shuman, PA
Wilmington, Delaware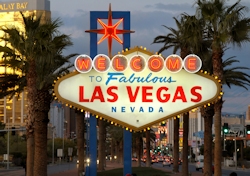 Please plan on joining NAEPC & The NAEPC Education Foundation this November in Las Vegas, Nevada. The hosting property, The Cosmopolitan of Las Vegas, is the newest property on the Las Vegas Strip and the annual conference provides the perfect opportunity for just a little extra time away! Plan now to join the celebration of 50 years of exceptional conferences and educational programming!
BREAKING NEWS! The 50th Annual Conference program has been released, our speakers are:
Thursday, November 21, 2013
Jeffrey N. Pennell, JD / Current Developments
Samuel A. Donaldson, JD, LL.M., AEP® (Distinguished) / A Portable Guide to the Portability Election
Paul S. Lee, JD, LL.M. / Family Investment Partnerships: Structure, Design, Issues & Problems (Beyond the Valuation Discount)
Nancy B. Rapoport / Social Science, Human Error & Behavior
David A. Handler, JD, AEP® (Distinguished) / Structuring Trusts or Trust Design Strategies
Breakout Session: David A. Handler, JD, AEP® (Distinguished), Stephan R. Leimberg, JD, AEP® (Distinguished), and Richard A. Oshins, JD, LL.M., MBA, AEP® (Distinguished) / How to Get Your Clients to Proceed with Their Planning
Breakout Session: Christopher R. Hoyt, JD, AEP® (Distinguished) / So You Want to Be a Philanthropist?
Breakout Session: Bernard A. Krooks, JD, CPA, LL.M., CELA, AEP® / Special Needs Trusts: What Every Estate Planning Professional Needs to Know
Private Session for Active Accredited Estate Planner® Designees Only: Stephan R. Leimberg, JD, AEP® (Distinguished) / Six Magic Steps to Power Marketing
Friday, November 22, 2013
David H. Kirk / Section 1411 - The Tax Version of the Twilight Zone
Carlyn McCaffrey, LL.B., LL.M., AEP® (Distinguished) / Using Defined Value Clauses to Reduce Gift Tax Valuation Risk
Steven J. Oshins, JD, AEP® (Distinguished) / Hybrid DAPT
John W. Porter, B.B.A., JD, AEP® (Distinguished) / FLPs
Robert S. Keebler, CPA, MST, AEP® (Distinguished) / Advanced Tax Strategies for High Net Worth Individuals
Breakout Session: Vincent M. D'Addona, CLU®, ChFC®, AEP®, Robert S. Keebler, CPA, MST, AEP® (Distinguished), and Steven J. Oshins, JD, AEP® (Distinguished) / Choice of Wealth Shifting Strategies
Breakout Session: Albert E. Gibbons, CLU®, ChFC®, AEP® (Distinguished) Nominee, Michael W. Halloran, CLU®, ChFC®, AEP®, CFP®, REBC, RHU, LUTCF, MSFS, MSM, and Robert C. Slane, CLU®, AEP® / Let's Get Ready to Rumble: Fundamentals of Life Insurance
Breakout Session: Jeremiah W. Doyle IV, JD, LL.M. (taxation), LL.M. (banking law), AEP® (Distinguished) / Estate Planning for Divorces
The Annual Conference Committee prides itself on choosing exciting companion programs for those that accompany Council Leadership Day and Educational Package registrants to the conference! Three thrilling programs are planned for this year:
Wednesday, November 20, 2013 - The Cosmopolitan of Las Vegas Food Tour & Cooking Class
Thursday, November 21, 2013 - Day Trip to Hoover Dam and Boulder City, NV
Friday, November 22, 2013 - Historic Las Vegas, including the Freemont St. Zip Line Adventure
The registration brochure will provide a full description of each program. Two- and three-day registration packages are available and include the Welcome Reception, breakfasts, and tours.
Online registration is open now! Visit http://www.naepc.org/conference for more information.
Finally, the Annual Conference provides a fantastic opportunity to reach NAEPC members face-to-face at our only in-person event each year. Sponsoring or exhibiting provides an opportunity for your organization have a presence for as little as $1,250, with the ability to gain national exposure to estate planning professionals! Visit http://www.naepc.org/conference for complete information today!
Accredited Estate Planner® Designation Information

M. Eileen Dougherty, CTFA, CFP®, AEP®, ChFC®
Hawthorn - PNC Family Wealth
Philadelphia, PA
As we approach the end of the tax season (for timely filers), I wish you well. We all have our hands full at this time of year! As we see the family of AEP® designees 1,600+ strong continue to grow and expand, I want to thank the affiliated local councils who have referred new members and commend them on their commitment and creativity. In the next issue of this newsletter I will thank you each specifically.

This year just keeps getting better and better as we approach the 50th anniversary of the Annual Conference! NAEPC Estate Planning Hall of Fame® 2004 entrant, Stephen R. Leimberg, JD, AEP® (Distinguished), will be the speaker at the private AEP® session on Thursday, November 21, 2013. This is the third time we have had this segment at the annual conference and we could not be more pleased that Steve will be our presenter this year. Special thanks to fellow board member Jordon Rosen and the committee as they work hard to bring us a fantastic 50th Annual Conference.

For existing designees, please consider referring qualified candidates to obtain the designation. There is strength in numbers and we would be thrilled to welcome more new designees in 2013!

For those that may not be as familiar with the program, the Accredited Estate Planner® designation is a graduate level accreditation in estate planning obtained in addition to already recognized professional credentials within the various disciplines that make up estate planning: attorneys, accountants, insurance and financial planners and trust officers. The only multi-disciplinary designation in estate planning, it is awarded to estate planning professionals who meet special requirements of education, experience, knowledge, professional reputation, and character. See more details and download an application form.

Why should you earn the AEP® designation?

Gain a competitive edge...success requires setting yourself apart from the competition
Give the public a way to identify you as a qualified professional estate planner who has the expertise and experience necessary to handle complex estate planning and/or business succession needs
Acquire access to potential clients through our national searchable database
Tap into the resources of the NAEPC and special members' only benefits

NAEPC would like to congratulate the newest Accredited Estate Planner® designees on their achievement:

| | |
| --- | --- |
| David S. Berezin, CPA, AEP® | Miami, FL |
| David Eldridge Burns, CTFA, AEP® | Pasadena, CA |
| Vanessa Lynn Brown Claiborne, CPA/ABV, ASA, BS, MBA, AEP® | New Orleans, LA |
| Christopher C. Collins, CFP®, CLU®, ChFC®, AEP® | Addison, TX |
| William F. Denney, CLU®, AEP® | Newark, DE |
| Andrew A. Dincolo, MBA, CPA, CGMA, AEP® | Farmington Hills, MI |
| Joseph N. Grabar III, CLU®, ChFC®, CFP®, MSFS, AEP® | Raleigh, NC |
| Marjorie A. Harris, JD, AEP® | Champaign, IL |
| Nicholas A. Harris, CFP®, CRPC®, AEP® | McLean, VA |
| Debra Hirschi, CPA, AEP® | Champaign, IL |
| Melissa Langa, A.B., JD, LL.M. (taxation), AEP® | Boston, MA |
| Mary E. Macukas, CFP®, AEP® | Norfolk, VA |
| John A. Macukas, CFP®, AEP® | Norfolk, VA |
| Aron W. McDonald, CTFA, CFP®, AEP® | Urbana, IL |
| Mitzi E. Mulloy, CFP®, AEP® | Orlando, FL |
| Elizabeth E. Nam, JD, AEP® | Palm Beach, FL |
| Robert J. Pyle, CFP®, CFA, AEP® | Boulder, CO |
| Shawna M. Robinson, CPA, MBA, AEP® | Tulsa, OK |
| Mitchell D. Rosenberg, CLU®, ChFC®, CFP®, MSFS, AEP® | Thousand Oaks, CA |
| Leonard Scott Sanford, CLU®, ChFC®, CFP®, AEP® | Denver, CO |
| Cheryl J. Schaffer, CPA, MST, AEP® | Irvine, CA |
| Steven M. Schmitt, CFP®, AEP® | Bentonville, AR |
| Ronald C. Scott, CFP®, ChFC®, CLU®, CLTC, AEP® | New York, NY |
| Bryan W. Skoruppa, MS, CFP®, CTFA, CLU®, ChFC®, AEP® | San Antonio, TX |
| Jeffrey T. Talbert, BA, JD, LL.M. (taxation), AEP® | Virginia Beach, VA |
| Gregory D. Thomas, CPA, CIC, LUTCF, MBA, AEP® | Naples, FL |
| Jeffrey M. Turner, CFP®, CLU®, ChFC®, MBA, AEP® | Chattanooga, TN |
| John M. Woleben, Jr., B.S., CLU®, ChFC®, AEP® | Virginia Beach, VA |
| Deborah A. Yeats, CFP®, AEP® | Boulder, CO |

Council Relations Committee Report

Paul S. Viren, CLU®, ChFC®, AEP®
Viren & Associates, Inc.
Spokane,WA
The Council Relations Committee is pleased to report that we have added 6 new or past renewing estate planning councils to our ranks and we are on pace to have 235 councils from all corners of the country in 2013. The Council Relations Committee, made up of 21 dedicated volunteers, is engaging regularly with the councils assigned to them within their territory.
Council leaders can anticipate hearing from these volunteers with their mission of sharing the benefits of our relationship together, which is designed just for you—the members of the affiliated local councils!
In particular, this April is National Financial Literacy Month and many of our councils are participating in this annual effort to educate the public on the benefits of being aware of financial and estate planning topics and issues. This special month is not just for councils though—please consider how you may wish to become involved!
Please also be aware that the third week of October is National Estate Planning Awareness Week. If you need additional information or marketing materials we can provide these materials to you and are happy to assist you or your local council in its efforts to educate our communities.
Member Benefits, Programs & Services
NAEPC strives to offer our designees, councils, and the affiliated local council membership high-quality benefits, programs and services at value pricing. We continually look for opportunities that will enhance the value of your membership and make your practice more efficient.
We are very proud to make the following benefits available to you, the members of our affiliated local councils, at reduced prices or substantial discounts. A brief description of each product or program can be found online in the member benefits section of our website, along with pricing and ordering information. Some of the resources are even complimentary—take a look today!
New Benefit
ABA RPTE 24th Annual Spring CLE Symposia, May 2-3, 2013, Washington, DC
This year's Symposia will offer an insider's view of the latest planning techniques and developments in both estate planning and real property. Speakers will include not only the nation's leading practitioners and professionals, but also a wide variety of Washington, D.C. insiders including judges, officials from United States government agencies, and U.S. Senate staff from both sides of the aisle who will share their insights on both recent developments and future trends. The Symposia will also offer valuable networking opportunities with attorneys from across the country, including working lunches hosted by substantive committees. Finally, we have planned a variety of social events for your enjoyment during your visit to our nation's capital, highlighted by a private reception on Thursday evening at the National Portrait Gallery. See full program information and the full brochure.
NAEPC members (AEP designees and members of affiliated local councils) who have never attended the RPTE Symposia before may take advantage of a special $250 discount extended to all first time registrants. In addition, all members who register before April 12th are eligible to receive a complimentary ticket to the Thursday committee luncheon!
Featured Benefit
DocuBank: Emergency Access to Healthcare Directives
The DocuBank service is a complete document solution for your clients. The Emergency Access Card makes healthcare directives and other emergency information immediately available to hospitals 24/7/365, anywhere in the world. The wallet card displays allergies, medical conditions and emergency contacts and provides hospitals with the information they need to obtain healthcare directives immediately via fax or the web.
DocuBank SAFE allows clients to upload their complete estate plan and all their important documents to a private online storage bank. Both services offer branding and marketing support for your firm. DocuBank specializes in working with estate planning professionals to increase client conversion and retention by providing a low-cost, value-added service they will appreciate. DocuBank provides peace of mind for your clients and provides great marketing benefits for your firm!
Your firm name and information appear on all client cards, SAFE home page and DocuBank correspondence.
Alerts sent to your client's family feature your name and contact information.
The "DocuBank Provider Finder" service on the website guides prospective clients to your firm.
A fax sent to the client's physician puts your firm information in front of area doctors.
DocuBank renewals can be a tangible addition to your client review program.
Ordering information for individual members can be found when entering the password-protected area of the NAEPC website. Apply now to begin providing DocuBank.
Existing Benefits
ABA Book Publishing / The ABA Checklist for Family Heirs
Acquire Direct Marketing
Advisys
American Dream Planner LLC
Amicus Creative Media & Legal Vault
BizActions LLC
Business Valuation Resources, LLC
Cards for a Cure
CBData™
Charitable Planning Desk Reference for Advisors / Strategic Philanthropy
CrummeyService
Discuss Directives, LLC - Heart2Heart Workbook & Deck of Cards
DocuBank
Estate Planning Smarts / Pensworth
EstatePlanningBinders.com
Family Business Magazine

Fiserv Investment Services
Florida Domicile Handbook
International Genealogical Search Inc.
Klark Proposal Software
Konica Minolta Business Solutions
Lawgic, LLC
LegacyQuest, LLC
Midwest Transaction Group
My Perfect Will
My Personal DataSafe LLC
Oswald Companies Personal Excess Liability
Private Wealth Magazine
PS Awards
Ruby Receptionists
Sterling Cut Glass
The Ultimate Estate Planner
Trusts & Estates
WealthManagement.com
Please remember... all members must utilize a user name/password to access detailed ordering links and information. If you are an At-large member or member of a council that utilizes passwords on a website hosted by NAEPC, you can use the "I forgot my password" option. Others should contact NAEPC with questions about the appropriate user name/password combination.
The NAEPC Education Foundation Corner

Valentino Sabuco, CFP®, AEP®
Executive Director & Publisher
V.Sabuco@TheNAEPCEF.org
(707) 322-1597
Happy springtime and happy National Financial Literacy Month!
Our public outreach campaign is off to an outstanding start. To see the 2013 Press Release and Media Kit for National Financial Literacy Month (NFLM) & National Estate Planning Awareness Week (NFLM), or to download the 2013 Affiliated Local Estate Planning Council Information Kit, and for a listing of upcoming free webinars, please click HERE.
NFLM Campaign—Here are some simple ways for you to participate
Become part of the concentrated media blitz by adding new estate and financial planning checklists and/or editorial content to your website, newsletters, social media groups, local newspapers, and radio/television/web-based shows in support of National Financial Literacy Month (April) and National Estate Planning Awareness Week (3rd week in October).
Encourage your council, organization, and colleagues to host community-wide programs built around estate and financial planning during the April and October.
Help us identify and encourage other financial services companies, employers, and nonprofits to join us in supporting and participating in NFLM and six-months later during NEPAW.
Circulate the communication and the 2013 Media Kit to colleagues, associates, media contacts, and other parties as you see appropriate.
NFLM Report and Scrapbook—How to be included
To be included in our 2013 NFLM Report and Scrapbook don't forget to email us copies or links to your client checklist, articles, websites, and community activities created in support of National Financial Literacy Month. We will use that feedback in our planning to develop "Council Challenges" to generate friendly competition in future years, for both National Financial Literacy Month each April and National Estate Planning Awareness Week in October.
Stelter & The NAEPC Education Foundation 2013 Research Project
Metrics that Matter: the Links between Advisors, Donors, and Nonprofits
We know a large number of Americans do not have a current estate plan. NAEPC and the NAEPC Education Foundation are dedicated to reducing these numbers, and are making great strides in the public outreach campaigns.
When we expanded our alliances to include the nonprofit sector, The Stelter Company reached out to help us. Our colleagues in the nonprofit sector regularly interface with donors regarding their estate and financial plans and are frequently included within those plans. We believe there are many hidden opportunities between financial advisors and nonprofits that will improve estate and financial planning awareness and financial literacy. In order to identify these opportunities, we have developed some powerful ideas for a joint research project. The results and data from our research project will be initially presented at Partnership for Philanthropic Planning's Annual Conference in October and to AEP® designees, affiliated local estate planning councils and their members, and the professional communities at large during National Estate Planning Awareness Week.
We can't do it alone and welcome your support—Be a part of the solution!
We are hard at work becoming the 'foundation of choice' for improving financial awareness and financial literacy amongst the estate and financial planning professionals, nonprofits and the public. If you or a client would like to make a donation, planned giving gift, bequest, grant, or to learn more about us and how you can make a meaningful difference, please contact me directly at V.Sabuco@TheNAEPCEF.org or 707-322-1597.
Thank you for your assistance and support!


Valentino Sabuco, CFP®, AEP®
Executive Director & Publisher
Estate Planning Law Specialist Designation Information
The Estate Planning Law Specialist (EPLS) designation is available to attorneys and is administered by the Estate Law Specialist Board, Inc., an attorney-run subsidiary of the National Association of Estate Planners & Councils. Attorneys who become board-certified under this program demonstrate a high level of professionalism and commitment to the concept of specialization. This program is currently the only program, other than certain state bar association programs which are only for residents of their particular states, accredited by the American Bar Association to Board-certify attorneys as Estate Planning Law Specialists.
Get Involved!
Talented Volunteers Needed!
NAEPC is a dynamic and growing association comprised of affiliated local estate planning councils, their 27,000 members, and Accredited Estate Planner® designees, led entirely by a volunteer board of directors, a strong committee configuration, and many volunteers serving on an as-needed basis for project-based or task force work. We are always looking to expand our volunteer base and encourage council leaders, council members, and designees to get involved by serving on one or more committee. Visit our website for a list of committees and an application.

Subscription Options
You are receiving this message because of your affiliation with NAEPC or because your local estate planning council asked for its members to be included, no more frequently than six times per year. To unsubscribe from messages like this one, please use the link at the bottom of this message to remove your address from our distribution list.
If you want to receive more frequent and timely communication about the NAEPC and its educational programming and member benefits, please be sure to subscribe for more frequent communications.
National Association of Estate Planners & Councils 1120 Chester Avenue, Suite 470 Cleveland, OH 44114
Phone: (866) 226-2224 ~ Fax: (216) 696-2582 ~ E-Mail: admin@naepc.org

© 2013, All Rights Reserved. See Privacy Policy.
{VR_SOCIAL_SHARING}