Lawrence M. Lehmann, JD, AEP®
Lehmann Norman & Marcus LC
New Orleans, LA

It is with much excitement that I began my term as president of NAEPC on December 1, 2015, following the excellent leadership of Jordon N. Rosen. During Jordon's administration, the membership passed a bylaw change creating a position on the NAEPC Board for a philanthropic professional; we have designed significant enhancements to our annual Advanced Estate Planning Strategies Conferences; and have done much to provide tools to implement high-performance inter-disciplinary collaborative teams among our estate planning professions. This year we will build upon last year's progress and provide more resources for estate planners and local councils.

As a member of an estate planning council, you understand and support our core value—the client is best served by a team approach to estate planning. If you haven't already done so, please take a moment today to read the newly-released white paper "High-Performance Teaming & Professional Collaboration: A Multi-Disciplinary Team Approach to Estate Planning." You can expect to hear much more on this white paper as the year progresses!

Also in support of our core value, NAEPC administers the Accredited Estate Planner® designation to engaged and qualified professionals who meet stringent requirements. I truly believe that the AEP® designation says to colleagues and clients, "I believe in the team concept of estate planning" and helps one set themselves apart from others in their profession. Won't you consider starting the AEP® application process during 2016? We're almost to 2,000 designees—join the movement and become designated today!

The benefit that we provide to our member councils, and to their members, is a rather consistent topic of discussion among the board of directors. Are you maximizing usage of the benefits available to you as a member of an affiliated council? I suspect the answer is no! Take some time to refresh yourself on the various opportunities, many of which are detailed within this newsletter. Take a look at the entire list of "Value Partners" (member benefit providers), attend a webinar or the annual conference, or visit the NAEPC Journal of Estate & Tax Planning today...you'll be glad you did!

I encourage you to contact me throughout the year with your feedback...it is only with input from you—our members—that we can continue to grow as an organization.


Who Are We?
by Natalie B. Choate, Esq., AEP® (Distinguished)
Not all is rosy when the multiple estate planning disciplines interact. In my role as a writer and speaker on estate planning for IRAs, I hear the complaints and sometimes have to act as referee. We should all work together, yes....but DO we? Here are some stories I hear again and again. I hope you will not recognize yourself!
Read more >


RESOURCES




| | | |
| --- | --- | --- |
| Follow us on: | | |

All members of affiliated local councils have access to a growing and diverse offering of benefits provided by the council's affiliation with NAEPC. As you browse, please remember that some benefits are password protected. For these special benefits members must utilize a user name/password to access detailed ordering links and information. If you are an At-large member or member of a council that utilizes passwords on a website hosted by NAEPC, you can use the "I forgot my password" option. Others should contact NAEPC with questions about the appropriate user name/password combination.
New Benefits
Webinar: Do You Understand the New Basis Consistency Regulations and How to Properly Complete New IRS Form 8971? (offered by The Ultimate Estate Planner)
Well, you better! (And you better do so quickly, because there's an important deadline coming up!) New IRS Form 8971 is going to be required for any estate required to file a Form 706 after July 2015. The first sets are due March 31, 2016 (UPDATED per IRS Notice 2016-19).
While Form 8971 itself seems manageable, the Schedule A is going to be a nightmare! Each asset must be reported separately for each beneficiary. Further, there will be special rules for IRD and for assets passing to charity or a spouse. These filings cannot be extended and penalties exist for not filing in a timely manner! This is why we have enlisted the help of nationally renowned CPA, Robert S. Keebler, CPA/PFS, MST, AEP® (Distinguished), CGMA to navigate estate planners through this new form. Please join The Ultimate Estate Planner for a very special and timely presentation entitled, "Understanding the New Basis Consistency Regulations and How to Properly Complete Form 8971". During this 90-minute presentation, Bob will cover:
The new basis consistency regulations
Traps & Tricks of New IRS Form 8971
How to properly complete Schedule A
Special IRD rules
Assets passing to charity and spouse
And much, much more details necessary for properly completing Form 8971
See full program information and registration. NAEPC members can take advantage of a 25% discount using promo code "NAEPC25" at checkout. Hurry, the discount is only available through the end of February!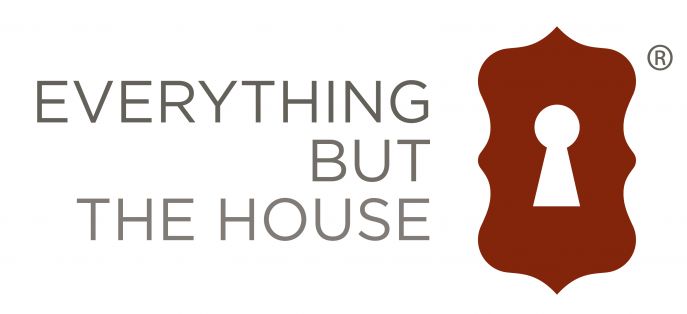 Everything But The House (EBTH) is an estate sale marketplace with a large network of bidders that helps sellers maximize the value of their belongings. EBTH's full service model—organizing, photography, cataloging, and logistics—makes the estate sale, downsizing or liquidating process easy. It is also incredibly worthwhile in that proceeds are typically 3-5 times higher than a traditional estate sale. EBTH combines high-touch customer service with the reach of an e-commerce site, while helping families and attorneys across the United States deal with the difficulties of estate settlement.
NAEPC members that refer their clients to our special NAEPC URL, will ensure that their clients receive a $100 rebate in the form of an EBTH gift card at the conclusion of a successful qualified estate sale through EBTH ($10,000.00 in value and above). This offer also applies to NAEPC members who require help downsizing or liquidating their possessions during any transitional phase in their lives.
Please visit www.ebth.us/naepc to complete our consultation request form, and one of our wonderful representatives will contact the person whose information was provided.

Everplans is a life and legacy platform that helps you and your clients gather all of the important information, documents and wishes that they might need in case something happens to them. This includes wills, life insurance policies, and health care directives, in addition to online accounts, letters to friends and family, and much more.
With Everplans Professional, you can expand your role with clients, and create additional opportunities for your business.
Everplans Professional Key Features:
Secure cloud storage for client's vital documents, wishes and information
Unique sharing technology so clients can pick and choose which information to share with different people in their lives
Custom co-branding for you and your firm
Attorney dashboard to keep track of client activity
Ability to pre-populate client plans with critical information to get them started
Thousands of proprietary and educational articles, checklists and resources
For more information and special NAEPC pricing, contact an Everplans Professional representative at 844-362-7526 or visit our special page on the Everplans website. Please make sure to alert the representative you are part of NAEPC.
Yourefolio Inc.
Plan Prepare Peace of Mind

Yourefolio is an advisor driven software focusing on estate and legacy planning. Your folio was designed to organize a client's estate and legacy planning to a complete level while creating a platform that provides them with instant access to their life's most important documents, information and instructions.
The software will assist you in providing a platform for your client's most important documents and information. As important as it is to provide that system for your clients, the system is available to share with those beneficiaries, family members, trustees and collaborating professionals. Access to that information is extremely important because the moment those documents, information and instructions may be needed the client may be incapacitated.
Yourefolio understands the challenges that advisors incur in their business. The software platform was created by the same professionals. Wealth transfer and connection to the beneficiaries is equally important. Your
folio is a tool that fosters the creation of those relationships and assists in maintaining them.
Have the important conversation with your clients. Would their loved ones know where their important documents, instructions and information are if something were to happen to them? Let your clients know that you invest in software to ease their burden and will provide them with peace of mind. Advise your clients that you take advantage of a state of the art technology to assist them if any of life's unfortunate circumstance should come their way.
NAEPC members are entitled to a $200 discount on the yearly subscription of $995, which provides for unlimited storage and unlimited client usage. The fee will also be guaranteed for life, including all updates and additions, as long as the subscription is maintained continuously.
The Merrill Anderson Company

The Merrill Anderson Company has been creating compelling, inexpensive financial and estate planning communications for 80+ years.
Customers include trust departments within banks, trust companies, RIAs, broker-dealers, and attorneys.
NAEPC members are eligible to receive an exclusive and substantial discount for the Estate Planning Update email campaign, a bi-monthly e-newsletter with insights about what's happening in the estate-planning field (largely talking about recent legislation). Copy can be provided to drop into an existing template, or the firm can handle the template creation in your brand architecture and take care of the emailing process!
Merrill Anderson will provide a significant discount, 66%, to NAEPC members on the content license, and a 50% discount on the template setup fee if the user would like the company to handle email distribution.
Contact Sirvydas Vebra at svebra@merrillanderson.com or 203-377 4996 ext.103 and mention you're an NAEPC member to receive samples of the latest issue and more information.
Visit www.merrillanderson.com to learn more about Merrill Anderson and their other products.
Existing Benefits
Accredited Estate Planner® Designation
Are You Interested In...
Gaining a Competitive Edge
Setting Yourself Apart from Your Competition
Demonstrating Your Knowledge, Skill & Expertise
Identifying Yourself as a Qualified Member of the Estate Planning Team
Earn the Accredited Estate Planner® Designation Today
Snapshot of Qualifications
Core Value
Commitment to the team concept of estate planning

Credential(s)
Active license or certification as an attorney (JD), accountant (CPA), insurance professional and financial planner (CLU®, CFP®, ChFC®), or trust officer (CTFA)

Reputation & Character
Three professional references of differing disciplines

Ethics
Declaration to continuously abide by the NAEPC Code of Ethics

Education
Completion of two graduate courses from The American College or similar graduate courses through an accredited university, college, or school of law as part of a masters' or doctoral degree program (fifteen+ years of experience in estate planning may exempt one from this requirement)

Experience
Minimum five years actively engaged in estate planning

Continuing Education
Minimum thirty hours of continuing education with fifteen in estate planning every two years

Membership
Maintain membership in an affiliated estate planning council (when available)
To learn more or to download an application, please visit www.NAEPC.org/AEP. Will you be the 2,000th designee? Start the application process today!
Please join us is welcoming the newest Accredited Estate Planner® designees:
| | |
| --- | --- |
| Betty Jean Arias , CFP®, CPWA, AIF®, AEP® | Austin, TX |
| Robert L. Arone , JD, LL.M. (taxation), AEP® | Needham, MA |
| Anthony R. Bartlett, ChFC®, CASL®, AEP® | Worcester, MA |
| Joseph E. Biloon, CFP®, AEP® | Centreville, DE |
| Marcus R. Boland, CLU®, ChFC®, CFP®, AEP® | Honolulu, HI |
| George M. Bowen, CFP®, AIF®, AEP® | Peabody, MA |
| Edward F. Cahill, JD, CFP®, CLU®, ChFC®, AEP® | Beverly, MA |
| Chad A. Cardwell, MBA, JD, LL.M. (estate planning), AEP® | Memphis, TN |
| Melanie M. Colusci, CFP®, AEP® | Pittsburgh, PA |
| Jeffrey S. Glaser , JD, AEP® | Baltimore, MD |
| Anna S. Gluse, JD, CTFA, AEP® | Columbia, SC |
| Jeffrey Richard Hoenle, CFP®, AEP® | Sterling Heights, MI |
| Charles B. Jones , JD, LL.M. (taxation), AEP® | Baltimore, MD |
| Eric I. Kala, CFP®, CLU®, ChFC®, AEP® | San Antonio, TX |
| James Robert Lazenby, CPA, M.Ac., AEP® | Birmingham, AL |
| Michael A. Mathias, CLU®, ChFC®, CFP®, AEP® | Fargo, ND |
| Lisa Rispoli, CPA, AEP® | Jericho, NY |
| Irina S. Shea, JD, CELA, AEP® | Ramsey, NJ |
| Steven J. Stanganelli, CFP®, CRPC®, MS (finance), AEP® | Amesbury, MA |
| Shannon B. Steensma, CFP®, CLU®, ChFC®, CASL®, AEP® | Albert Lea, MN |
| Christopher H. Suh, JD, MBT, AEP® | Boston, MA |
| Stephen M. Thaler, CLU®, AEP® | Hunt Valley, MD |
| | |

52nd Annual NAEPC Advanced Estate Planning Strategies Conference with Pre-conference Sessions for Council Leaders
Education & Collaboration
November 16-18, 2016
Phoenix/Scottsdale, Arizona - The Wigwam
Multi-disciplinary content provided by nationally-known presenters
Continuing education credit (up to 15 hours)
Networking with estate planners from around the country in a collegiate environment
The program includes one day for leaders of estate planning councils (Council Leadership Day, Wednesday, November 16th) and two full days of continuing education for every estate planning professional and discipline (Thursday, November 17th & Friday, November 18th).
Download the "Save the Date" brochure!
The full schedule, including speakers and topics, will be released soon! Registration opens April 2016.
http://www.NAEPC.org/conference

Robert G. Alexander Webinar Series
Providing estate planners with accessible, high quality, multi-disciplinary education since September 2013.
Registration Fees
$40 / Accredited Estate Planner® designee
$60 / member of an affiliated local estate planning council
$100 / individual non-member
$250 / council meeting or group gathering
Yearly subscription packages now available! Visit our website for more information!
Upcoming Programs
Wednesday, March 9, 2016
3:00pm - 4:00pm ET
Life Insurance as an Asset Class
Richard M. Weber, MBA, CLU®, AEP® (Distinguished)

Life Insurance as an Asset Class (LIAC) contextualizes life insurance within the principles of financial planning. Starting with risk tolerance to direct the client's attention to selecting appropriate policy styles, LIAC then positions those policies into the fixed-return portion of a client's portfolio of diversified assets. This is an intermediate program.

Richard M. Weber, MBA, CLU®, AEP® (Distinguished) is an NAEPC Estate Planning Hall of Fame® entrant and former national president of the Society of Financial Service Professionals. A 48-year veteran of the insurance industry, he has been an agent, insurance carrier executive, and for the last 20 years a fee-only insurance consultant working with businesses and ultra-high net worth individuals and families.

Wednesday, April 20, 2016
3:00pm - 4:00pm ET
Grantor Trusts - Third Party and Grantor Debt: What Are the Effects During Life and At and After Death?
Jonathan G. Blattmachr, Esq., AEP® (Distinguished)

Wednesday, June 8, 2016
3:00pm - 4:00pm ET
S. Stacy Eastland, JD, AEP® (Distinguished)

Register for the 2016 series.
Continuing Education Credit

Continuing education credit is available at each webinar for Accredited Estate Planner® designees. In addition, a general certificate of completion will be made available for those professionals who feel the program satisfies their continuing education requirements and are able to self-file. It is the responsibility of the attendee to determine whether their state, discipline, or designation will allow one to self file for a distance-learning program.

Subscription Options
You are receiving this message because of your affiliation with NAEPC or because your local estate planning council asked for its members to be included, no more frequently than six times per year. To unsubscribe from messages like this one, please use the link at the bottom of this message to remove your address from our distribution list.
If you want to receive more frequent and timely communication about the NAEPC and its educational programming and member benefits, please be sure to subscribe for more frequent communications.
National Association of Estate Planners & Councils 1120 Chester Avenue, Suite 470 Cleveland, OH 44114
Phone: (866) 226-2224 ~ Fax: (216) 696-2582 ~ E-Mail: admin@naepc.org

© 2015, All Rights Reserved. See Privacy Policy.
{VR_SOCIAL_SHARING}