Message from the President
S. Mark Alton, CFP®, ChFC®, CLU®, CAP®, CPWA®
Syracuse, New York
Dear Reader:
This won't surprise anyone, but we are facing a new frontier of disruption and co-creation. Rapid and persistent advances in technology are threatening the traditional role of advisors across the entire spectrum of disciplines, and we are experiencing it in all sorts of ways. Multiple conferences and white papers are all asking the same question; "What must we do to survive and thrive over the next 10 years?" Fee compression and robo-advisors are calling for us to consider ways in which we can create and provide more value for our clients, to compete with the "machines" and justify the fees we charge.
NAEPC is well-positioned to adapt and flourish and embracing these changes wholeheartedly. There has never been a better and more important time to be a member of your local Estate Planning Council, and for our association! The national association is first and foremost a peer-to-peer learning organization providing multiple opportunities for councils, their volunteer leaders, and professional advisor members to listen to and learn from one other; what I have come to call "reciprocal learning relationships."
Those volunteers who work tirelessly for your local estate planning council have opportunities to learn from one another during Council Leadership Day, held during the Annual NAEPC Advanced Estate Planning Strategies Conference, at Regional Leadership Day events, within the private leader-only group on LinkedIn, by participating in the Council of Excellence process, and through council-led regional leadership gatherings. During these meetings and activities participants discuss and receive feedback on shared challenges, successes, and best practices during their time together.
Ultimately, this benefits you as a member of an affiliated council, Accredited Estate Planner® designee and/or Estate Planning Law Specialist certificant by being a member of a stronger and more vibrant council. What's more, you - as a council member - have an opportunity to gather the same benefit every time you attend a local council meeting or the Annual NAEPC Advanced Estate Planning Strategies Conference and through active participation in the NAEPC group on LinkedIn.
I look forward to meeting you personally in Las Vegas this November.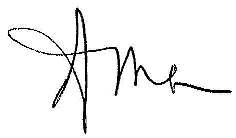 Accredited Estate Planner® (AEP®) Designation
Do you have what it takes to be an Accredited Estate Planner® (AEP®) Designee?
Devotion to the team concept of estate planning, because you know that is how a client is best-served
Strong communication and relationship-building skills
The ability to both lead and be a part of a team of allied professionals
If you answered "YES" to these questions and meet the following criteria, you may be the perfect candidate for the AEP® designation!
Brief Overview of Requirements for all Applicants
Active practice for a minimum of five years within one of the following disciplines: accounting; insurance and financial planning; law; philanthropy; or trust services
One or more of the following professional credentials: JD (active law license required if this is the only credential with which you are applying), CPA, CLU®, CFP®, ChFC®, CPWA®, CFA, CAP®*, CSPG, CTFA, MSFS, and MST*
Three professional references from individuals with whom you have worked with on estate planning cases and assignments
Current membership in an affiliated local estate planning council
Additional Requirement for Applicants with 5-15 years of Experience
Two graduate courses provided through The American College
Learn more and download an application at www.NAEPC.org/AEP.
*Special requirements, please contact the NAEPC office for more information

Member Benefits
As an AEP® designee or member, you have access to a list of nearly 40 member benefits spanning a range of categories.
New & Featured Benefits
Trusts & Estates Magazine
Trusts & Estates' in-depth peer-reviewed articles have made the magazine the authority on estate law, tax issues, and wealth management for over a century. Attorneys, fiduciaries, accountants, investment advisors, charitable giving specialists, family office executives, insurance agents, and valuation experts all contribute their insight and advice to the pages of the magazine. Always with a view to helping you better meet your client's needs. Written by experts for experts!

All the benefits of full priced subscriptions are yours...even at this low rate!

Every subscription includes 12 monthly issues of Trusts & Estates magazine, in print and digital editions.
Unlimited access to ALL Trust & Estates online premium content.
Our annual special issues: Tax Year In Review and Charitable Giving
Free weekly newsletter The Estate Planner brings financial advisors expert advice on trusts and estate planning issues

Subscribe to Trusts & Estates at the low NAEPC member price of just $149. Save 60% off the regular $375 rate!

New Subscribers, click HERE

Existing Subscribers, click HERE to renew (please have your account number ready)

Additional Opportunities

Trusts & Estates is now offering webinars! Approved for one hour of Accredited Estate Planner® designee continuing education credit, webinars are available both live and on-demand.

Trusts & Estates also offers complimentary newsletters for those who choose to sign up! Click HERE and look for "Industry Newsletters" on the right side of the page to sign up.
Your Advanced Personal Financial and Estate Planning advantage at AICPA ENGAGE 2019
There's no getting around it—financial planning is personal business. Whether or not your clients have a clear vision for their legacy, they are looking to you to make it come to life.

The Advanced Estate Planning Conference brings together a holistic view of estate planning, one that's adaptable to your clients' needs and your role in contributing to their goals.

By building and expanding your consultation services, you'll be ready to meet future client needs and expectations. And you'll be ahead of changes in the profession that are just around the corner.

The Advanced Personal Financial Planning Conference focuses on making you an invaluable voice in your clients' lives, starting today.

AICPA ENGAGE brings there two highly technical events under one roof with 6 other conferences for the accounting and financial professional event of the year!

The AICPA ENGAGE Advantage:

Earn up to 41.5 CPE in 5 days
360+ sessions
300+ speakers
3,900+ accounting and financial professions

Your PFP advantage:

Tax reform updates included in applicable sessions, as selected by leaders in the profession
Technical breakouts in PFP's five core areas: Tax, retirement, estate, risk management and investments
Opportunities to grow your community with personal financial planning peers
Practical information and guidance to implement in your practice

Your Estate Planning advantage:

More current events coverage, including Section 199A, tax reform and cryptocurrencies
Strategies for income tax and estate tax and how they intertwine
Advanced sessions for experienced practitioners
Introductory and intermediate concepts for your up-and-coming staff or your general exposure to estate planning

NAEPC members are eligible for a colleague discount: Save $100 with code at checkout: ENG19NAEPC

Don't miss the chance to bring your whole team in 2019! Group discount rate available separate from our ENG19NAEPC discount.

For more information or to register: Click HERE

56th Annual NAEPC Advanced Estate Planning Strategies Conference

Speakers and topics have been announced! NAEPC prides itself on offering a well-rounded and multi-disciplinary conference program and we hope you will join us in Las Vegas from November 5-8, 2019 to learn from the leaders in the profession.
Educational sessions take place the entire day of Wednesday, November 6, 2019 and Thursday, November 7, 2019 and end at 12:15 pm on Friday, November 8, 2019. The early bird brochure and conference registration will be available soon. Learn more at http://www.NAEPC.org/conference.
Wednesday, November 6, 2019
Supplemental 7:00 am Bonus Session: Small Business Gifts to CRTs and DAFs
Gregory W. Baker, J., ChFC®, CFP®, CAP
Session provided by RenPSG
Estate Planning Tips and Nuggets
Martin M. Shenkman, CPA, PFS, MBA, JD, AEP® (Distinguished)
Life Settlement Legal and Ethical Responsibility
Jon B., Jamie L. and Jason T. Mendelsohn
Session provided by Ashar Group, LLC
Traps for the Unwary—Some Estate Planners' Proscriptions and Conundrums
Richard A. Oshins, JD, LL.M., MBA, AEP® (Distinguished) and Jeffrey Schoenblum, JD, AEP® (Distinguished)
Ethics of Negotiation
Michael H. Rubin, JD
*Ethics credit will be requested for this session.
Financial Issues for the Recent Widow or Widower
Jeremiah W. Doyle, JD, LL.M. (taxation), LL.M. (banking law), AEP® (Distinguished)
Valuation: How to Read and Critique an Appraiser's Appraisal
Stephanie Loomis-Price, JD, AEP® (Distinguished)
Thursday, November 7, 2019
Current Developments in Estate Planning
Samuel A. Donaldson, JD, LL.M., AEP® (Distinguished)
Beyond the Numbers: Understanding Forms 1041/706/709
Robert S. Keebler, CPA/PFS, MST, AEP® (Distinguished), CGMA
Timeshares and Estate Planning
Session provided by Wesley Financial Group, LLC
Concurrent Breakout Sessions
Traps for the Unwary—Some Estate Planners' Proscriptions and Conundrums, continued
Richard A. Oshins, JD, LL.M., MBA, AEP® (Distinguished) and Jeffrey Schoenblum, JD, AEP® (Distinguished)

Secrets of Successful Families: Transferring Values with Wealth for a Lasting Legacy
Justin T. Miller, JD, LL.M. (taxation), CFP®, AEP®

Planning for Parents of Minors
Sarah Moore Johnson, JD

New Kids on the Block(chain): Planning with Bitcoin and Cryptocurrency
Abigail Rosen Earthman, JD, LL.M.

Preparing the Next Generation for What's Ahead
Donna E. Trammell
Supplemental Private Session for Accredited Estate Planner® Designees and Estate Planning Law Specialist Certificants
Friday, November 8, 2019
Supplemental Concurrent Breakfast Sessions (Optional)
Accredited Estate Planner® Designation from A - Z
For those interested in learning more about or attaining the AEP® designation, this session offers the perfect opportunity to have your questions answered by the experts at NAEPC.

Getting Started on the Path to Specialization with the Estate Planning Law Specialist Certification
This session is for actively-licensed attorneys who are interested in learning more about the EPLS certification, the only national board certification in estate planning.
Estate Planning and Trust Management for a Brave New World: It's all in the Family... What's a Family?
R. Hugh Magill, JD, AEP® (Distinguished)
Charitable Giving with Retirement Assets: Strategies, Traps and Solutions
Christopher R. Hoyt, JD, AEP® (Distinguished)
Powers of Appointment: Basics, Basis, and Beyond
Turney P. Berry, JD, AEP® (Distinguished)

We are grateful for the support of all sponsors and exhibitors from the upcoming 56th Annual NAEPC Advanced Estate Planning Strategies Conference, including those shown below.
Please click on each logo to learn more.
Who Are We?

Reflections on the Values of NAEPC by Eido M. Walny, JD, AEP®, EPLS

Estate planning is a rare area that affects everyone. Whether you are young or old, rich or poor, or of any ethnic background, estate planning can have an impact on your life. It is amazing that so few people realize that fact. And as a result, there is a need to educate the public why planning is important regardless of whatever preconceived notions one may have. NAEPC serves an important role in that process.

Estate planning is not just a pile of paper prepared by an attorney, either. Planning done properly can require the input of an attorney, accountant, insurance agent, CPA, and other professionals. No one of those professionals can work in a vacuum because doing so risks acting in a manner contrary to what another professional has done. Collaboration amongst professionals is critical for the successful planning and execution of a client's estate plan. NAEPC serves an important role in that process.

The law is not static. Ideas are not static or proprietary, either. In order to do good planning for a client, there must also be intellectual collaboration amongst professionals. These professionals need to talk amongst themselves to share best practices, successes and failures, and also to create a collegial environment. NAEPC serves an important role in that process, as well.

NAEPC serves an pre-eminent role for clients and professionals to make estate planning a better experience for everyone. It is a place where the public can come for resources and professionals can come to become better professionals. There is no organization quite like it. Without any question, I am a better estate planner thanks to NAEPC, and my clients have benefited, as well.

Eido Walny is a long-serving volunteer with both NAEPC and the Estate Law Specialist Boards and recently joined the NAEPC Board of Directors.