The Charitable Planning Desk Reference for Advisors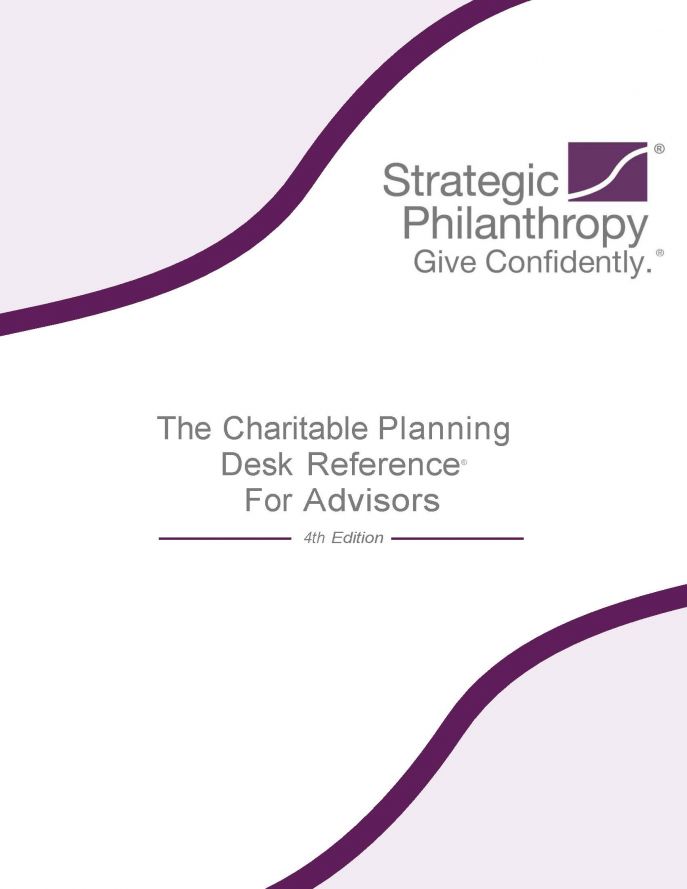 The Charitable Planning Desk Reference for Advisors®, now in its 4th edition was created by Strategic Philanthropy, Ltd., in collaboration with estate planning attorneys and wealth advisors. The Desk Reference is a practical resource designed to help legal and financial professionals more effectively engage their clients in conversations about their philanthropic intent, options and opportunities. The 4th Edition includes new chapters and an expanded resource section. It is the first such comprehensive tool developed specifically for the advisor community to support their integration of philanthropy as a value added and revenue opportunity in their practice.
Some of the topics in The Desk Reference cover:
Initiating the charitable conversation;
Using non-cash assets to fund charitable giving;
Benefits of Charitable Remainder and Charitable Lead Trusts
Engaging the next generation;
Fundamentals of International Giving
A comparative chart illustrating the benefits and limitations of vehicle choice and a resource guide for advisors, and;
The Desk Reference is available at no cost to the advisor community. Simply go to http://stratphilanthropy.com/charitable-planning-desk-reference and request your electronic copy.
02/28/17