---
About the 4th Annual
Regional Council Leadership Day Conferences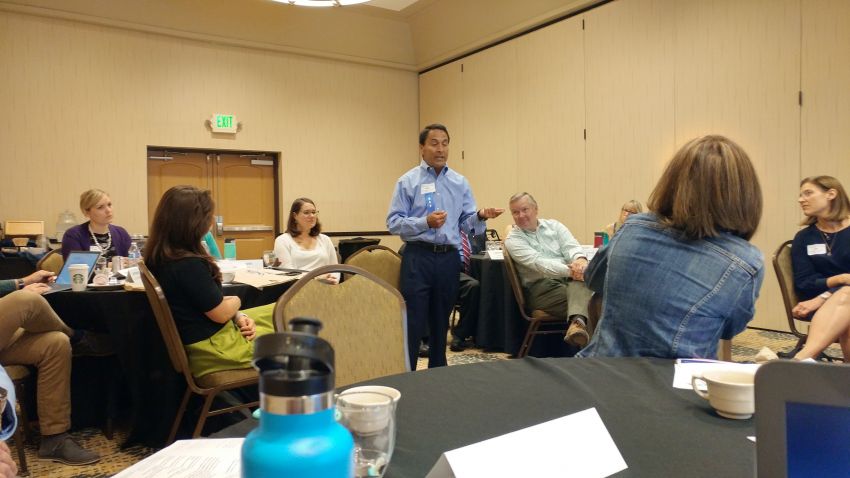 Regional Council Leadership Day is typically a learning and sharing experience for volunteer leaders and executives from estate planning councils within the same geographic region, but this year we are taking the program national with a virtual delivery. This means that your council will have the benefit of interacting with those from across the country who share a single mission: helping their council thrive!
Regional programs are open to all estate planning councils and each council is encouraged to send multiple officers and the council executive / administrator.

During 2020, the first sixtwo-day conferences plus the "last chance" single day conference have reached over 160 attendees representing nearly 105 councils and have taken place on:
Monday, August 10, 2020 & Tuesday, August 11, 2020
Tuesday, August 25, 2020 & Wednesday, August 26, 2020
Thursday, August 27, 2020 and Friday, August 28, 2020
Monday, August 31, 2020 & Tuesday, September 1, 2020
Wednesday, September 16, 2020 & Thursday, September 17, 2020
Wednesday, September 23, 2020 & Thursday, September 24, 2020
Friday, October 16, 2020

We're not done yet! Your council has one more opportunity to participate this year:

Council of Excellence Virtual Award Ceremony & Regional Leadership Day "Wrap Up" Party
This special council leader event will accomplish multiple purposes and all councils are encouraged to send at least one board member and the council's staff executive. Attend to:
Hear the best new ideas and concepts relating to membership growth, retention and engagement, creating a compelling sponsorship program, programming, etc. captured during the Virtual Regional Council Leadership Day Conferences
Recognize those councils that received awards during 2020, including the Council of Excellence, 5 Star, and Emerging Council Awards
Receive the 2021 Council of Excellence application and participate in an overview of the application and process provided by the Council Relations Committee
Tuesday, October 20, 2020
3:00 pm ET - 4:00 pm ET
REGISTER HERE
---
Sample Agenda & Sharing Session Topics
Download a Sample Agenda HERE
Sharing session topics may include:
Best Practices: Welcoming and Onboarding New Members; Creating a Compelling Sponsorship Program; Diversity, Equity and Inclusion; Engaged Members: Your Council's Fountain of Youth; Leadership: Cultivating a Board and Committee Structure that Enables Growth and Success; Membership Qualifications: Finding the Right Balance; Membership: Fueling Growth & Retention; Negotiating with Vendors, Venues and Service Providers; Overcoming Operational Struggles; Programming: Creating a Calendar that Encourages Member Engagement and Growth; and a session for councils of like size.
---
Four Reasons to Attend

Spend time with, and learn from, volunteer leaders from other councils
Conference schedule is created with YOUR input - we'll make sure that the items that are most important to you are included
Enhance your service to your members through NAEPC programs and successful initiatives learned from other councils
Maximize the value of your council's membership in NAEPC
---
Notes from Prior Years
> View the notes from the 2019 events
> View the notes from the 2018 events