This Just In...

| | |
| --- | --- |
| 46th Annual Conference Registration is Open! | Summer 2009 Issue of the NAEPC Journal of Estate & Tax Planning Released! |

Message from the President

Kathleen J. Belmonte, CTFA, AEP
Sabal Trust Company
Tampa, FL

Welcome to the current issue of the NAEPC News. The NAEPC is the nation's premier, multi-disciplinary estate planning association and through The NAEPC Foundation we are committed to providing estate planning professionals with timely, pertinent education materials that will be useful to all members of our affiliated local estate planning councils, as well as individual members who are located in areas where local council membership is not available.

We trust that you will find the this publication a compelling read and hope that you will find it useful in gaining knowledge about all of the wonderful benefits available to you.

Best wishes for a wonderful summer!

Very truly yours,

46th Annual Conference Information
it's not just for council board members!
While the Wednesday, November 11, 2009 sessions are devoted to council leaders, the two full days of technical education that follow are appropriate for every member of an affiliated local estate planning council. The conference program is as follows:
Thursday, November 12, 2009
Jonathan G.Blattmachr, JD, AEP (Distinguished)
Where Estate Planning and Asset Protection Intersect

Robert S. Keebler, CPA, MST, AEP (Distinguished)
Current Developments Regarding Distributions from Tax Qualified Plans and IRAs

Michael J. Mullarney, CLU, ChFC, AEP
Life Insurance Premium Finance Sources and Exit Strategies

Breakout session (repeated) ~ John H. Brown, JD
Business Succession Planning and Exit Strategies

Breakout session (repeated) ~ Constance J. Fontaine, JD, LL.M., CLU, ChFC, AEP (Distinguished)
Selection of a Trustee, Trust Advisor or Trust Protector

Breakout session (repeated) ~ Richard M. Weber, MBA, CLU, AEP (Distinguished)
Life Insurance as a Stabilizing Asset in a Volatile Economy
Mr. Weber will present a new and different approach to life insurance for consideration by the legal, accounting, and trust officer professions.

Lawrence Brody, JD, LL.M., AEP (Distinguished) & Stephan R. Leimberg, JD, AEP (Distinguished)
Current Developments & Case Studies in Life Insurance, Part 1

Continuing education credit will be available for all disciplines in all states to those that attend the Thursday & Friday technical education sessions!
(Insurance professionals seeking CE credit must stay through the entire conference as partial credit is not available.)

Friday, November 13, 2009
Steve R. Akers, JD, AEP (Distinguished)
Hot Topics and Current Developments in Estate Planning

Richard A. Oshins, JD, LL.M, MBA, AEP (Distinguished)
The Beneficiary Defective Inheritor's Trust: Finessing the Pipe Dream

Edward F. Koren, Jr., JD, AEP (Distinguished)
Exit Strategies for Leveraged Transactions

David E. Altig, PhD
An Economic Outlook

Breakout session ~ Richard A. Oshins, JD, LL.M, MBA, AEP (Distinguished)
Estate Planning with Disregarded Entities

Breakout session ~ Susan R. Schoenfeld, MBA, JD, LL.M. (taxation), CPA
Generation Skipping Transfer Tax

Breakout session ~ Dina Kapur Sanna, JD, LL.M. (taxation)
Basics of U.S. Tax Planning for Non-U.S. Persons

Sanford J. Schlesinger, JD, AEP (Distinguished)
Charitable Planning in an Unstable Economic Climate

Lawrence Brody, JD, LL.M., AEP (Distinguished) & Stephan R. Leimberg, JD, AEP (Distinguished)
Current Developments & Case Studies in Life Insurance, Part 2
The conference is located at the Amelia Island Plantation. The resort is a AAA-Four Diamond, 1350 acre property with four 18-hole championship golf courses & 23 clay tennis courts located just 30 miles North of Jacksonville. The Amelia Island Plantation also features a health and fitness center, award-winning youth programs, fine shops, a full service spa and excellent dining options.
Online conference, resort and rental car reservations, along with the "early bird" brochure, are .
Register today to obtain the early bird discount! Special discounts are also available for new AEP's and those AEP's that have not previously attended an annual conference.

NAEPC would like to thank Coventry for their support of the 46th Annual Conference. A complete sponsor kit is available and opportunities are limited – register today!
Member Benefits, Programs & Services
Robert G. Alexander, JD, LL.M., AEP, EPLS
Alexander Law Offices, S.C.
Milwaukee, WI

The Professional Development & Education Committee focuses their efforts on offering high quality products, services and educational opportunities at value pricing for our entire membership of councils and council members. We diligently look for opportunities that will enhance the significance of your membership and make your individual practice more efficient. See a complete list of benefits.
All members must utilize a user name/password to access detailed ordering links and information. If you are an At-Large member or member of a council that utilizes passwords on a website hosted by NAEPC, you can use the "I forgot my password" option. Others should contact NAEPC if they have any questions about the appropriate user name/password combination.
Featured Benefit
CCH, a Wolters Kluwer business
CCH will be offering the update of the widely used publication, Estate Planning, in July. This valuable reference offers exhaustive coverage of the law, strategies, and practices needed to create a comprehensive estate plan, including advice on opportunities to escape or shift the tax burden in scores of typical and not-so-typical situations. It is one of many CCH estate planning titles that are available at a 30% discount as exclusive member benefit. If you are looking for software, CCH also offers CCH® ViewPlan® Advanced, a powerful and versatile software package designed for accountants, attorneys and other professionals who focus on estate planning at a 15% discount to NAEPC members. . With fast, easy data input and manipulation, you can quickly generate sophisticated reports and graphs to present a variety of actuarial, charitable and intra-family wealth transfer planning techniques to affluent clients — all in a single planning environment.
Other benefits available to you include…
A Parent's Guide to Wills & Trusts
Acquire Direct Marketing
Boot Camp for Advisors
Business Week
Civicom
Confidant
DocuBank
Estate++
Family Foundation Advisor
Journal of Taxation of Investments

Kettley Publishing Software
Klark Proposal Software
PESI, LLC
Private Wealth magazine
Retirement Snapshot
Trusts & Estates ($99 subscription)
Wealth Management Business magazine
Wealth Transfer Planning
The NAEPC Foundation Report

Geoffrey M. Rogers, TO, AEP
The Glenmede Trust Co., N.A.
Wilmington, Delaware
The NAEPC Foundation Committee Chair

On September 27, 2008 the House passed H Resolution 1499 proclaiming the third full week in October as National Estate Planning Awareness Week! Join NAEPC and The NAEPC Foundation by planning a public estate planning day within your community. An organizational guide and PowerPoint slides are available to help you and can be found at National Estate Planning Awareness Week.

We are most appreciative of donations during calendar year 2009 from the following individuals:
Michael W. Halloran, CLU, ChFC, AEP, CFP®, REBC, RHU, LUTCF, MSFS, MSM
Kathleen J. Belmonte, CTFA, AEP
Jo Ann Engelhardt, JD, LL.M., AEP (Distinguished)
Pettus C. Gibbons, MEd, CLU, ChFC, LUTCF, AEP
Vincent M. D'Addona, CLU, ChFC, AEP
John P. Garniewski, Jr., CPA/PFS, CFP®, AEP
John Mahaney, CLU, ChFC, AEP
J. Stanley Montgomery, CLU, ChFC, AEP
Joanna Averett, MBA, CFP®, AIF®, AEP
George Barberich, CLU, ChFC, AEP, CASL
John Becker, CLU, AEP
Franklin B. Cornelius, CLU, ChFC, AEP
Joseph V. Falanga, CPA, AEP
Gary L. Flotron, MBA, CLU, ChFC, AEP
Robert Loftin, III, Attorney, CPA/PFS, CFP®, AEP
Steven Meier, CLU, ChFC, AEP, MSFS
Leonard H. Neiman, AEP, CLU, ChFC
Jerry Picucci, CPA, AEP
Stephen Schlichter, MSFS
Gregory E. Sellers, CPA, AEP
Gerald A. Youngs, AEP, CTFA
Fredric Bocceri, CLU, ChFC, AEP
Bruce Jones, ChFC, CLU, AEP
James Kacsmar, CPA, AEP
Paul Katz, MSFS, AEP, CLTC, CLU, ChFC
William Kirchick, Atty, AEP
William Weekes, CLU, ChFC, LUTCF, RHU, AEP, CLTC, CSA
Richard Hoe, ChFC, CLU, AEP, LUTCF, RHU
Valorie Promisel, BS, MBA, JD, AEP
Glenn Ward, CLU, ChFC, CFBS, AEP
Council Relations Committee Happenings

Joanna Averett, MBA, CFP®, CIF®, AEP
First American Trust
San Bernardino, CA
The Council Relations Committee has been very busy contacting affiliated local councils, meeting and talking with unaffiliated councils, and reconnecting with councils who have formerly been members of NAEPC, but had not renewed membership in the last few years. Our committee is pleased to have many new member benefits and initiatives to discuss with all of these folks! I encourage you to review the information found within the member benefits section regularly!
As a local leader and volunteer, choosing the right website for your council can be a daunting experience. It can be difficult to know which company is the most reliable and if the pricing is competitive. Since 2000, the NAEPC has been offering websites to its affiliated councils that are easy to use, economical and continuously enhanced. By subscribing to a NAEPC website, your council will be able to; create a "custom" home page, provide links to sponsor and member web sites, send meeting announcements, receive RSVPs, post a calendar of events, list current officers and maintain a membership directory with photos. NAEPC is extending a special 50% discount on the first year of service for any new or upgraded website request. Don't miss this fantastic opportunity for your council!


NAEPC Administered Designation Information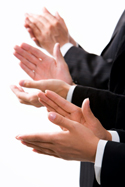 Professional estate planners can now achieve an accreditation that acknowledges their experience and specialization in estate planning. The Accredited Estate Planner (AEP) designation is available to attorneys, Chartered Life Underwriters, Certified Public Accountants, Certified Trust and Financial Advisors, Chartered Financial Consultants, and Certified Financial Planners® and is awarded to professionals who meet stringent experience and education qualifications including two graduate level courses administered by The American College.
The Estate Planning Law Specialist (EPLS) designation is available to attorneys by the Estate Law Specialist Board, Inc., an attorney-run subsidiary of the National Association of Estate Planners & Councils. Attorneys who become Board-certified under this program demonstrate a high level of professionalism and commitment to the concept of specialization. We believe that as attorney specialization increases, it will benefit not only lawyers but the public. This program is currently the only program, other than certain state bar association programs which are only for residents of their particular states, accredited by the American Bar Association to Board-certify attorneys as Estate Planning Law Specialists.
See more information about both of these designations.
NAEPC is proud to announce that the following individuals have obtained their AEP designation since the last publication of this newsletter:
John P. Bjorkman, CPA, AEP
Robert A. Blume, CPA, CFP®, CTFA, AEP
James H. Bockemuehl, CLU, ChFC, AEP
Frank M. Campbell, CLU, ChFC, AEP
Ian Freeman, CLU, ChFC, CASL, AEP
Jill E. Lundie, CPA, AEP
Kristen M. Lynch, JD, CISP, CTFA, AEP
John F. Majors, FSA, CFA, MSFS, AEP
Tammy Mohler-Avery, JD, AEP
Tance E. Roberts, JD, LL.M., AEP
Donald R. Thacker, Jr., CFP®, ChFC, CLU, AEP
Volunteer!
The NAEPC is looking for volunteers to participate on our Accredited Estate Planner Designation and Council Relations Committees. If you have an interest in joining our group, please send an e-mail to eleanor@naepc.org. Thank you!
Subscription Options
You are receiving this message because of your affiliation with the NAEPC or because your local estate planning council asked for its members to be included, no more frequently than six times per year. To unsubscribe from messages like this one, please use the link at the bottom of this message to remove your address from our distribution list.
If you want to receive more frequent and timely communication about the NAEPC and its educational programming and member benefits, please be sure to subscribe for more frequent communications.
National Association of Estate Planners & Councils 1120 Chester Avenue, Suite 470 Cleveland, OH 44114
Phone: (866) 226-2224 ~ Fax: (216) 696-2582 ~ E-Mail: admin@naepc.org

© 2009, All Rights Reserved. See Privacy Policy.