This Just In...

| | |
| --- | --- |
| 46th Annual Conference Highlights | Accredited Estate Planner® Designation Changes |

Message from the President

Michael W. Halloran, CLU, ChFC, AEP®, CFP®, REBC, RHU, LUTCF, MSFS, MSM
Northwestern Mutual

We would like to thank all of you for the great support that you have given NAEPC over the years. I would like to recap some important events that happened this year that were important in the development of NAEPC's service to our councils and individual members.

This past year, our conference in Amelia Island was an event that exceeded our expectations. We had excellent presenters including Jonathan Blattmachr, Stephan Leimberg, Larry Brody and Steve Akers. The Council Leadership Day sessions on Wednesday were attended by approximately 50% of our councils nationwide and excellent ideas were shared by all. Please make your plans to be at our meeting in San Diego from November 17-19, 2010!

We have recently announced two changes to the Accredited Estate Planner® designation program that are outlined within the designation section below. Please review them and contact our office if you have an interest in obtaining the multi-disciplinary designation of choice!

NAEPC has an excellent group of officers and directors that will speak to your local council with their honorarium waived. The individuals that are speaking in this program, as well as a full program packet, can be found here. Please contact our office if your council is interested in taking advantage of the program!

Very truly yours,

Accredited Estate Planner® Designation Information
The Accredited Estate Planner® (AEP®) designation is available to attorneys, Chartered Life Underwriters, Certified Public Accountants, Certified Trust and Financial Advisors, Chartered Financial Consultants and Certified Financial Planners® and is awarded to professionals who meet stringent experience and education requirements.
Changes to Discipline Structure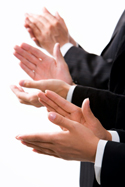 When NAEPC was established in 1962 there were four very distinct disciplines in estate planning: attorneys, accountants, life insurance professionals and trust officers. Financial planners entered the picture in the late 1970s and 1980s and soon became recognized by many of our councils, and subsequently NAEPC, as a separate, additional discipline. Increasingly, however, in the practice of estate planning as performed by those professionals who hold the Accredited Estate Planner® designation, and prospective candidates for the designation, it is often difficult to distinguish between a financial planner and a life insurance professional. By definition, a comprehensive financial plan includes life insurance, and life insurance planning is clearly a part of a financial planner's function. In order to sell life insurance within an estate planning context, the life insurance professional, in performing due diligence and suitability, must determine the client's lifetime and financial goals and objectives, and the availability and feasibility of using other financial products and assets, and other financial and legal techniques. In other words, the life insurance professional must sell life insurance as part of a comprehensive financial plan. Indeed, using the same process and methodology as that of a financial planner. In an effort to eliminate the redundancy of two separate disciplines for similar, if not identical, functions, the NAEPC, for purposes of the Accredited Estate Planner® Designation, decided to combine the current classifications of "financial planner" and "life insurance professional," into one discipline: "Insurance and Financial Planning." While this combined classification would, obviously, include those holding the CLU, ChFC or CFP® designations, it would also include attorneys, CPAs, and CTFAs who are practicing as strictly financial advisors and not working for a law or accounting firm, or a trust company. This is consistent with our current and long-standing practice of classification by discipline practiced as opposed to the gateway credential(s) held.
NEW! Alternative Coursework Eligible for AEP® Designation Education Requirement
As an alternative to successfully completing two graduate level courses through The American College, applicants may satisfy the educational coursework requirement by taking graduate courses offered through other colleges, universities and schools of law, as part of a master's or doctoral degree program, provided the following criteria are met. For graduate courses through a school of business that are part of an MBA degree, or part of an MS degree in accounting or taxation, we require accreditation by AACSB (Association to Advance Collegiate Schools of Business). For graduate courses through a school or department of a college or university that are part of a M.S. or Ph.D. in financial planning or financial services degree, we require that the graduate or Ph.D. program be a Registered Program with the Certified Financial Planner Board of Standards. For any courses though a School of Law as part of an LL.M. or J.S.D. degree, we require accreditation of the law school by the American Bar Association. These graduate courses must be similar and equivalent in both content and length to the courses we now approve through The American College. Applicants must provide a copy of the official transcript and a detailed description/syllabus of the course(s) taken and must have earned a letter grade of "B" or better. Courses earned toward securing one of our underlying gateway designations or degrees may not qualify for the AEP® designation coursework requirement.
NAEPC would like to congratulate those that have obtained the Accredited Estate Planner® designation since the last publication of this newsletter:
Joe E. Belgrade, CFP®, CLU, CASL, ChFC, AEP®
Stuart E. Bloch, JD, AEP®
Seth J. Buckley, CLU, ChFC, CFP®, MSFS, AEP®
Thomas K. Carr, Jr., CFP®, AEP®
Jeffrey E. Daniher, CFP® , CTFA, CLU, AEP®
Kurtis L. Kidder, JD, ChFC, CFP®, CLU, AEP®
Richard M. Kunz, CFP®, CTFA, AEP®
Todd C. Landry, CPA, AEP®
James E. Larschan, CFP®, AEP®
David W. Linehan, CLU, AEP®
Mark W. Lupton, CLU, ChFC, CPA, CFP®, CASL, PFS, AEP®
Leslie A. McCullough, CFP®, CTFA, AEP®
Kevin J. Miller, JD, AEP®
Olin Ragsdale, CLU, LUTCF, AEP®
Ita M. Rahilly, CPA, AEP®
George R. Shadie, CLU, AEP®
Michael D. Sufficool, CFP®, ChFC, CLU, AEP®
Matthew G. Waschull, CTFA, AEP®
We are also very proud to have inducted the following people into the Estate Planning Hall of Fame® on November 13, 2009:
Ronald D. Aucutt, JD, AEP® (Distinguished)
A. James Casner, JD, AEP® (Distinguished)
Virginia F. Coleman, LL.B., AEP® (Distinguished)
Constance J. Fontaine, JD, LL.M., CLU, ChFC, AEP® (Distinguished)
Edward C. Halbach, Jr., JD, LL.M., AEP® (Distinguished)
Al W. King, III, JD, LL.M., AEP® (Distinguished)
Edward F. Koren, Jr., JD, AEP® (Distinguished)
Sanford J. Schlesinger, JD, AEP® (Distinguished)
Lester A. Rosen, CLU, AEP® (Distinguished)
Richard M. Weber, MBA, CLU, AEP® (Distinguished)
46th Annual Conference Highlights & 47th Annual Conference Information
The NAEPC / The NAEPC Foundation 46th Annual Conference was a tremendous success thanks to our speakers, sponsors and dedicated committee. Event attendance was strong with over 320 attendees representing almost 50% of the total number of affiliated local councils across the country. Our two full days of technical education were highly rated by the attendees and we are ready to do it all again in 2010!
Mark your calendar for the 47th Annual Conference and plan on joining us from November 17-19, 2010 in San Diego. The programming committee is beginning their work to bring you an excellent speaker line-up and we're just beginning our sponsorship efforts.
See full information about the 47th Annual Conference.
Member Benefits, Programs & Services
NAEPC strives to offer our designees, councils and the affiliated local council membership high quality benefits, programs and services at value pricing. We continually look for opportunities that will enhance the value of your membership and help to make your practice more efficient.
All members must utilize a user name/password to access detailed ordering links and information. If you are an At-large member or member of a council that utilizes passwords on a website hosted by NAEPC, you can use the "I forgot my password" option. Others should contact NAEPC with questions about the appropriate user name/password combination.
We are very proud to make the following benefits available to you at reduced prices:
NAEPC Journal of Estate & Tax Planning
A Parent's Guide to Wills & Trusts
Acquire Direct Marketing (seminar marketing)
Amicus Creative Media
Boot Camp for Advisors
Business Week magazine
CCH, a Wolters Kluwer business
Civicom Audio Conferencing & Dial-a-Note Transcription
Confidant
DocuBank
Estate ++
Family Foundation Advisor & Journal of Taxation of Investments



Florida Domicile Handbook
InterActive Legal Systems joint webinar programs
Kettley Publishing Software
Klark Proposal Software
Konica / Minolta
Midwest Transaction Group (merchant account services)
National Center for Family Philanthropy
Private Wealth magazine
Retirement Snapshot
Trusts & Estates magazine
Wealth Management Business magazine
Wealth Transfer Planning software

The NAEPC Foundation Report

Robert G. Alexander, JD, LL.M., AEP®, EPLS
Alexander Law Offices, S.C.
Milwaukee, WI
With the success of National Estate Planning Awareness Week 2009 and the 46th Annual Conference behind us, we are very hard at working planning both events for 2010.
You can expect to see additional media attention surrounding National Estate Planning Awareness Week 2010, as well as more prominent estate planning day programs within communities around the United States, up to and during the event dates of November 18-24, 2010.
NAEPC and The NAEPC Foundation would like to thank Sidney Kess, CPA, JD, LL.M., AEP® (Distinguished) for his chairmanship during 2009.



Council Relations Committee Happenings

Joanna Averett, MBA, CFP®, CIF®, AEP®
First American Trust
San Bernardino, CA
The Council Relations Committee has been very busy contacting affiliated local councils, meeting and talking with unaffiliated councils, and reconnecting with councils who have formerly been members of NAEPC, but had not renewed membership in the last few years. Our committee is pleased to have many new member benefits and initiatives to discuss with all of these folks! I encourage you to review the information found within the member benefits section regularly! We are in the midst of a complete restructure of the committee and are looking forward to continuing to provide your affiliated local council with excellent service in 2010!
50% Website Upgrade Offer Extended for 2010! As a local leader and volunteer, choosing the right website for your council can be a daunting experience. Since 2000, the NAEPC has been offering websites to its affiliated councils that are easy to use, economical and continuously enhanced. By subscribing to a NAEPC website, your council will be able to; create a "custom" home page, provide links to sponsor and member web sites, send meeting announcements, receive RSVPs, post a calendar of events, list current officers and maintain a membership directory with photos. NAEPC is extending a special 50% discount on the first year of service for any new or upgraded website! Don't miss this fantastic opportunity for your council! Rest assured that the Website Committee is working to develop an enhancement agenda for 2010 that will make our website platforms more user-friendly than ever.


2010: The Year of Unlimited Roth IRA Conversions the Greatest Financial Opportunity in a Generation with Jonathan G. Blattmachr, JD, AEP® (Distinguished) & Robert S. Keebler, CPA, MST, AEP® (Distinguished)
January 13, 2010 – 2:00 pm – 3:30 pm ET
Roth IRA conversions will be an important planning technique in 2010 because of the ability of all taxpayers, including those with high-income, to convert traditional individual retirement accounts into Roth IRAs. Moreover, taxpayers converting in 2010 have the election to defer the 2010 income tax liability, but that taxpayer must anticipate income taxes rising in 2011 and 2012 and may decide not to defer and pay the liability in 2010. Furthermore, taxpayers have the ability to re-characterize a Roth conversion and essentially treat it as if it did not occur, so long as the re-characterization is complete prior to the due date of the timely filed income tax return. This option may offer investment planning opportunities. Additional discussions include the elimination of the modified adjusted gross income limit, elimination of filing status restriction on conversions, 10 reasons to convert, mathematics of Roth conversions, ERISA bankruptcy and state law protection of IRAs (understanding the slippery slope) and mechanics of re-characterizations.


Estate Planning Law Specialist Designation Information
The Estate Planning Law Specialist (EPLS) designation is available to estate planning attorneys and is administered by the Estate Law Specialist Board, Inc., an attorney-run subsidiary of the National Association of Estate Planners & Councils. Attorneys who become board-certified under this program demonstrate a high level of professionalism and commitment to the concept of specialization. We believe that as attorney specialization increases, it will benefit not only lawyers but the public. This program is currently the only program, other than certain state bar association programs which are only for residents of their particular states, accredited by the American Bar Association to certify attorneys as Estate Planning Law Specialists. For more details, please visit www.naepc.org.
Volunteer!
The NAEPC is looking for volunteers to participate on our committees. If you have an interest in joining our group, please send an e-mail to eleanor@naepc.org. Thank you!
Subscription Options
You are receiving this message because of your affiliation with the NAEPC or because your local estate planning council asked for its members to be included, no more frequently than six times per year. To unsubscribe from messages like this one, please use the link at the bottom of this message to remove your address from our distribution list.
If you want to receive more frequent and timely communication about the NAEPC and its educational programming and member benefits, please be sure to subscribe for more frequent communications.
National Association of Estate Planners & Councils 1120 Chester Avenue, Suite 470 Cleveland, OH 44114
Phone: (866) 226-2224 ~ Fax: (216) 696-2582 ~ E-Mail: admin@naepc.org

© 2009, All Rights Reserved. See Privacy Policy.