This Just In...

| | |
| --- | --- |
| Current Uncertainties Surrounding the Estate Planning Industry | The NAEPC Foundation Tackles New Projects in 2010! |

Message from the President

Michael W. Halloran, CLU®, ChFC®, AEP®, CFP®, REBC, RHU, LUTCF, MSFS, MSM
Northwestern Mutual

Dear Colleagues,

As we move quickly through 2010, I'd like to report on the recent progress of our organization. I am so pleased to be your president and look forward to the coming months of service.

As you know, our industry is in the midst of substantial chaos. The current lack of legislation is concerning and we have taken steps to assist you in serving your clients during this critical time. We hope you will consider sharing our sample letters with your clients and Congressional Representatives.

Our yearly no-charge speaker program, available to affiliated local councils, is gaining momentum this fiscal year. We are grateful for the opportunity to provide nearly 20% of our affiliates with a speaker during this and recent seasons and are nearly ready to release the informational packet for 2010/2011.

Planning for the 47th Annual Conference is coming along nicely and we hope that you will place this outstanding educational event on your calendar. Our speakers will be addressing ever-important topics, specially crafted to meet the needs of our multi-disciplinary membership, and the networking opportunity at the conference is outstanding. Please plan on joining us for November 17-19, 2010 in beautiful San Diego.

Our Accredited Estate Planner® designation program is growing and I encourage you to consider joining the ranks of our designated population. Please contact our designation administrator if you have any questions about the program. I would like to offer special congratulations to those that have recently obtained the designation.

Finally, it is with great sadness that I announce the December passing of NAEPC's 1984-85 president, Sam Tannebaum. Sam was the 2005 recipient of the Hartman Axley Lifetime Service Award, held AEP® certificate #2 and played a critical role in making NAEPC what it is today. Sam will be missed by all that knew him.

Respectfully,

Current Uncertainties Surrounding the Estate Planning Industry
As you are aware, Congress failed to adopt legislation in 2009 to carryover the 2009 rules to 2010. Therefore, in 2010, there is no estate or generation skipping tax and the step in basis rules have been replaced with an adjusted carryover basis. Unfortunately, it is not clear what legislative action, if any, Congress will take on this issue in 2010, resulting in a particularly chaotic planning environment. The National Association of Estate Planners & Councils recommends that our members take action as noted below.
Study the client-impact of the new rules which apply in 2010.
Consider sending a letter to your estate planning clients stating the need to conduct a review of their planning.
Consider sending a letter to your Congressional Representatives, Senators and the leaders in both houses of Congress with a request for action.

The NAEPC Foundation Report
Robert G. Alexander, JD, LL.M., AEP®, EPLS
Alexander Law Offices, S.C.
Milwaukee, WI

was formed in 2005 with the following mission:
to educate the public regarding the benefits of the multi-disciplinary team concept of estate planning as espoused by the National Association of Estate Planners & Councils
to develop educational programs regarding estate planning for estate planning professionals
to develop and promote a community outreach program for the general public
to hold educational conferences, seminars, forums, and meetings regarding estate planning
The NAEPC Foundation Committee is in the midst of several very important projects to support our mission. The first, a library of public content, is in the research stage and is being led by NAEPC board member Pete Gibbons, MEd, CLU®, ChFC®, LUTCF, AEP®. We're working to provide the public with easy to understand content that will offer an overview of the need for estate planning by a qualified team of professionals and Accredited Estate Planner® designees.
The second major project on our agenda is a combined national and local effort for continued promotion of both National Estate Planning Awareness Week and local public estate planning day presentations. Sidney Kess, CPA, JD, LL.M., AEP® (Distinguished) has again been appointed chairman of our national efforts and Jack Garniewski , CPA/PFS, CFP®, AEP® is working on the materials available to assist our 210+ affiliated local councils in planning estate planning day programs in their home community.
Finally, we would like to thank the members of The NAEPC Foundation Advisory Board for their support and guidance.
Steve R. Akers, JD, AEP® (Distinguished)
P. Thomas Austin, CPA, CLU®, ChFC®, AEP® (Distinguished)
Frank S. Berall, Atty, AEP®, LL.M.
Jonathan G. Blattmachr, Esq., AEP® (Distinguished)
Lawrence Brody, JD, LL.M., AEP® (Distinguished)
Vincent M. D'Addona, CLU®, ChFC®, AEP®
Jo Ann Engelhardt, JD, LL.M., AEP® (Distinguished)
Thomas M. Forrest, TO, CPA, AEP® (Distinguished)
Professor Stanley M. Johanson, JD, LL.M., AEP® (Distinguished)
Lawrence P. Katzenstein, Atty, AEP® (Distinguished)
Robert S. Keebler, CPA, MST, AEP® (Distinguished)
Sidney Kess, CPA, JD, LL.M., AEP® (Distinguished)
Al W. King, III, JD, LL.M., AEP® (Distinguished)
Bernard A. Krooks, JD, CPA, LL.M, CELA
Stephan R. Leimberg, JD, AEP® (Distinguished)
Richard A. Oshins, JD, LL.M., MBA, AEP® (Distinguished)
Jeffrey N. Pennell, JD
Susan Porter, JD, LLM, CTFA, AEP® (Distinguished)
John W. Porter, B.B.A., JD, AEP® (Distinguished)
Richard M. Weber, MBA, CLU®, AEP® (Distinguished)
47th Annual Conference Information
The NAEPC / The NAEPC Foundation 47th Annual Conference is scheduled from November 17-19, 2010 in beautiful San Diego, California. Preliminary details can be found at www.naepc.org and the website will be updated as new information is available. The conference program is being built to address the current uncertainty with regard to legislation, new planning strategies and expectations for 2011 and beyond. We're excited to announce that the following speakers have agreed to take a place at our podium: Lawrence Brody, JD, LL.M., AEP® (Distinguished); Samuel A. Donaldson, JD, LL.M.; Robert S. Keebler, CPA, MST, AEP® (Distinguished); Al W. King, III, JD, LL.M., AEP® (Distinguished); Bernard A. Krooks, JD, CPA, LL.M, CELA; Richard W. Nenno, JD, AEP® (Distinguished); Richard A. Oshins, JD, LL.M., MBA, AEP® (Distinguished); Jeffrey N. Pennell, JD and Terri Tassell-Getman, JD, CLU, ChFC, AEP® (Distinguished); Howard M. Zaritsky, JD, LL.M., AEP® (Distinguished).
Experience the beautifully transformed Hyatt Regency Mission Bay Spa and Marina while attending this event. A stunning transformation brings the epitome of California coastal chic into this San Diego hotel, with incredible ocean views, waterfront dining, a contemporary poolside lounge, an eco-friendly spa and redesigned guest rooms and meeting space. NAEPC is delighted to be hosting this conference in San Diego, a premier ocean-front destination!
Sponsorships are available! Those that have an interest can review the conference sponsor kit or contact the NAEPC office for more details.
Accredited Estate Planner® Designation Information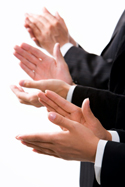 The Accredited Estate Planner® (AEP®) designation is available to estate planning professionals who primarily practice in one of the following disciplines and hold at least one of the following qualifying degrees or designations: attorney (Juris Doctor); insurance and financial planning (Chartered Life Underwriters®, Chartered Financial Consultants® and Certified Financial Planners®); accountant (CPA); and trust officer (Certified Trust and Financial Advisors). It is awarded by the NAEPC to those professionals who meet stringent experience and education requirements. For more details and to download an application form, please visit the NAEPC website.
We are pleased to report that we now have over 1,400 active designation holders nationwide with a growth percentage rate last year of approximately 8%. We are especially pleased to be growing while many other professional designations are experiencing a decline in membership. This growth underscores the importance of working with a qualified and credentialed estate planner who commits to obtaining and maintaining the necessary expertise in this dynamic field. Furthermore, the AEP® designation is regarded as the premiere designation for estate planners and the only one which embraces the team concept of estate planning. Please be assured that we will continue to work hard to maintain the high quality of our program and its designees.
Each year, active designees must recertify compliance with the requirements necessary to maintain the use of the AEP® designation and to continue to be listed in our national online directory of designees. The 2010 recertification and dues renewal notices were sent to all active designation holders with a May 3, 2010 deadline for submission. Active designees can recertify and renew either by completing and returning the hardcopy form or online.
Affiliated local estate planning councils in good standing are eligible to nominate candidates for the designation in each of the four professional disciplines on an annual basis. This is an excellent way in which to recognize council leaders and members who are qualified for the designation. These AEP® candidates must have 15 or more years of experience engaged in estate planning in order to qualify for a council nomination. Council-nominated candidates are subject to the annual AEP® membership dues and recertification requirements, but the application fee is half of the regular application fee or currently $125. Nominations for these special candidates must be in the form of a board of directors' resolution signed by the current council president and one additional council officer. The council nominated application can be found on our website.
NAEPC would like to congratulate those who have obtained the ACCREDITED ESTATE PLANNER® designation since the last publication of this newsletter:
Gary R. Beckett, CLU®, ChFC®, AEP®
Christopher M. Brown, JD, AEP®
Steven R. Gardiner, CPA, CFP®, CLU®, ChFC®, AEP®
Jon M. Gladstone, CLU, CLTC, CFP®, AEP®
Timothy J. Harrison, CIMA, CFP®, ChFC®, CLU®, AEP®
Ralph H. Heninger, JD, AEP®
David A. Jones, CFP®, CTFA
Richardson B. McKenzie III, JD, LL.M. (taxation), AEP®
John C. Moshides, CLU®, AEP®
Deanna L. Muldowney, CPA, AEP®
James K. Say, JD, AEP®
Hal R. Terr, CPA, PFS, CFP®, AEP®
H. Scott Trotter, ChFC®, CLU®, AEP®
J. Robert Wheat, Jr., CPA, JD, AEP®
Jeffrey H. Winick, JD, AEP®
Member Benefits, Programs & Services
NAEPC strives to offer our designees, councils and the affiliated local council membership high quality benefits, programs and services at value pricing. We continually look for opportunities that will enhance the value of your membership and help to make your practice more efficient.
All members must utilize a user name/password to access detailed ordering links and information. If you are an At-large member or member of a council that utilizes passwords on a website hosted by NAEPC, you can use the "I forgot my password" option. Others should contact NAEPC with questions about the appropriate user name/password combination.
We are very proud to make the following benefits available to you at reduced prices:
NAEPC Journal of Estate & Tax Planning
A Parent's Guide to Wills & Trusts
Acquire Direct Marketing (seminar marketing)
Amicus Creative Media
Boot Camp for Advisors
Business Week magazine
CCH, a Wolters Kluwer business
Civicom Audio Conferencing & Dial-a-Note Transcription
Confidant
DocuBank
Estate ++
Family Foundation Advisor & Journal of Taxation of Investments



Florida Domicile Handbook
InterActive Legal Systems joint webinar programs
Kettley Publishing Software
Klark Proposal Software
Konica / Minolta
Midwest Transaction Group (merchant account services)
National Center for Family Philanthropy
Private Wealth magazine
Retirement Snapshot
Trusts & Estates magazine
Wealth Management Business magazine
Wealth Transfer Planning software


Council Relations Committee Happenings

Joanna Averett, MBA, CFP®, CIF®, AEP®
First American Trust
San Bernardino, CA
The Council Relations Committee has completed its 2010 makeover and now boasts permanent standing territories, a list of which is available to all councils. We are very excited to have completed this project and look forward to offering all affiliates outstanding service in 2010 and beyond.
50% Website Upgrade Offer Extended for 2010! As a local leader and volunteer, choosing the right website for your council can be a daunting experience. Since 2000, the NAEPC has been offering websites to its affiliated councils that are easy to use, economical and continuously enhanced. By subscribing to a NAEPC website, your council will be able to; create a "custom" home page, provide links to sponsor and member web sites, send meeting announcements, receive RSVPs, post a calendar of events, list current officers and maintain a membership directory with photos. NAEPC is extending a special 50% discount on the first year of service for any new or upgraded website! Contact our office to get started.

Trusts & Estates presents a webcast sponsored by CCH available to NAEPC members at no cost!
Roth IRA Conversions - The Critical Issues; Advice from America's Leading Experts
Date: March 17, 2010
Time: 2:00 pm - 3:30 pm Eastern Time
Register Here
Moderator
Sidney Kess, CPA, JD, LL.M., AEP® (Distinguished) is a nationally renowned tax expert and author/coauthor of hundreds of tax books on financial and estate planning. He's lectured to more than 700,000 practitioners on tax, financial and estate planning and serves as a consulting editor of CCH's Financial and Estate Planning Reporter and a consultant for the CCH Estate Planning Guide. He's also editor of CCH newsletters and author of numerous CCH books and audiocassettes.
Panelists
Chris Hoyt, JD, CPA teaches courses on federal taxation, business organizations, retirement plans and tax-exempt organizations at University of Missouri-Kansas City School of Law. He was previously with the law firm of Spencer, Fane, Britt & Browne in Kansas City, MO. Chris is chair of the American Bar Association's Committee on Lifetime and Testamentary Charitable Gift Planning (Section of Probate and Trust) and serves on the editorial board of Trusts & Estates magazine.
Mike Jones, CPA is a principal at Jones & Thompson in Monterey, CA. Mike focuses his practice on estate planning and is the author of The Pension Answer Book: Special Supplement on the Final Regulations Governing Minimum Required Distributions (Panel Publishers, June 2002). He is chair of Trusts & Estates editorial board's retirement benefits committee.
Robert S. Keebler, CPA, MST, AEP® (Distinguished) is a partner with Baker Tilly Virchow Krause, LLP and chair of its Estate and Financial Planning Group. He is editor-in-Chief of CCH's magazine, Journal of Retirement Planning, and a member of CCH's financial and estate planning advisory board.
Barry C. Picker, CPA/PFS, CFP® is a certified public accountant with a personal financial specialist designation from the American Institute of Certified Public Accountants (AICPA). He is a certified financial planner licensee and member of the New York State Society of CPA's estate planning, employee benefits, and personal financial planning committees.
This program will address the following topics:
Who should convert to a Roth IRA and who should not? (Hint: Clients subject to the estate tax should convert.)
Recharacterizations
Asset protection concerns
Beneficiary designation forms
Post-death tax-free Roth distributions

Estate Planning Law Specialist Designation Information
The Estate Planning Law Specialist (EPLS) designation is available to attorneys and is administered by the Estate Law Specialist Board, Inc., an attorney-run subsidiary of the National Association of Estate Planners & Councils. Attorneys who become board-certified under this program demonstrate a high level of professionalism and commitment to the concept of specialization. We believe that as attorney specialization increases, it will benefit not only lawyers but the public. This program is currently the only program, other than certain state bar association programs which are only for residents of their particular states, accredited by the American Bar Association to Board-certify attorneys as Estate Planning Law Specialists.

Volunteer!
The NAEPC is looking for volunteers to participate on our committees. If you have an interest in joining our group, please send an e-mail to eleanor@naepc.org. Thank you!
Subscription Options
You are receiving this message because of your affiliation with the NAEPC or because your local estate planning council asked for its members to be included, no more frequently than six times per year. To unsubscribe from messages like this one, please use the link at the bottom of this message to remove your address from our distribution list.
If you want to receive more frequent and timely communication about the NAEPC and its educational programming and member benefits, please be sure to subscribe for more frequent communications.
National Association of Estate Planners & Councils 1120 Chester Avenue, Suite 470 Cleveland, OH 44114
Phone: (866) 226-2224 ~ Fax: (216) 696-2582 ~ E-Mail: admin@naepc.org

© 2010, All Rights Reserved. See Privacy Policy.