Message from the President
S. Mark Alton, CFP®, ChFC®, CLU®, CAP®, CPWA®
Syracuse, New York
Dear Reader:
For much of the year, I have been sharing my thoughts on the pace of change within our profession and the world. As I conclude my presidency this month and reflect on the past year of service, it's also startling to have experienced firsthand the pace of positive and exciting change within our association.
During the year our board of directors tackled many exciting and challenging initiatives and I'm excited to provide a report on several of those items below:
Owensboro Estate Planning Council became a member and we are excited to welcome its members to our association
Canadian Estate Planning Councils are now eligible for membership within NAEPC
The popular and valuable Regional Leadership Day conferences are slated to continue for another three years
The experience requirement for Council-Nominated Accredited Estate Planner® designation candidates has been reduced from fifteen to ten years beginning January 1, 2020
Our board of directors continues its marketing and branding research designed to increase awareness of our association among professionals and consumers; we'll be announcing exciting changes soon
At the Annual Meeting held in November at the 56th Annual NAEPC Advanced Estate Planning Strategies Conference in Las Vegas, we thanked three board members for their exceptional service to NAEPC: M. Eileen Dougherty, CTFA, CFP®, AEP®, ChFC®, Michael Rush Noland, CLU®, ChFC®, AEP®, and Hal R. Terr, CPA, PFS, CFP®, AEP®, while welcoming three new board members who will begin their service on January 1, 2020: Harvey A. Hutchinson III, MBA, M.Acc., JD, LL.M. (taxation), CFP®, AEP®, Sahar Pouyanrad, CTFA, CEP®, ChSNC, and Rachel L. Votto, CPA, AEP®, and John T. Midgett, JD, AEP® to the position of secretary.
I am grateful to our entire board of directors for their support and tireless work on behalf of the association this year and you, our member, for being an active part of our national network of estate planning professionals and a leader within your community. It is only when we work together that we are able to achieve success.
Please welcome John P. Garniewski, Jr., CPA/PFS, CFP®, AEP® as he assumes the presidency on January 1st. He and the board of directors are sure to carry on our tradition of collaboration, education, and the cultivation of excellence in estate planning during the year ahead.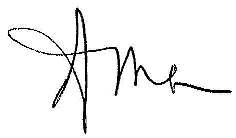 The Collaboration Corner
Brought to you by the NAEPC Multi-Disciplinary Teaming Committee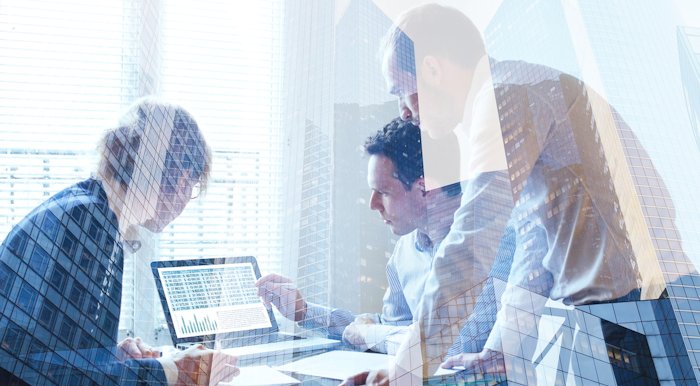 Recently, a case of an under $3M client (husband and wife) required a team of an insurance professional, annuity specialist, attorney, accountant, wealth manager, wealth strategist, and Medicaid expert to be formed to create the right solution. This particular client read an article on Medicaid planning and went to an attorney to get started and while this solution was as advertised, it was a bit like having the sneakers and not the rest of the outfit when beginning a fitness regimen. The client's larger planning goals were not addressed, resulting in the creation of a Medicaid trust that was far too restrictive and relied on assumed communication and cooperation among family members. A team was formed subsequently and, with the client's express permission, communicated with each other independently so that they were able to present a clear and unified recommendation on which all of the advisors agreed. The client implemented a basic estate plan to cover assets not in the first structure, and is considering LTC, Life, and Annuity options to achieve more fully their objectives. Together, the advisors were able to address many issues, including incapacity, estate, income tax and cash flow planning, asset protection, Medicaid qualification and family dynamics. While this approach added additional cost and complexity, the client now has a comprehensive plan that addresses their needs and goals, and, most importantly, the client fully understands the plan.

We are grateful for the support of all sponsors and exhibitors for the recently-concluded 56th Annual NAEPC Advanced Estate Planning Strategies Conference, including those shown below.
Please click on each logo to learn more.

Who We Are

By Bronwyn L. Martin, MBA, ChFC®, CLU®, CRPC®, CMFC®, AEP®, CLTC, LACP

I work with my clients by taking a look at their overall financial picture to help them reach short- to long- term goals. A complete review and understanding of one's financial house has multiple components, however, so my clients are also assisted by allied professionals like CPAs and attorneys and together we recommend the best solution based on the individual's situation at their current life stage. When I suggest another professional work with me on the client's planning, it helps that client understand that they have a team working on their behalf, but that we all have different and overlapping areas of expertise centered on the accumulation and distribution of their wealth. As a member of NAEPC and my affiliated local council, I am kept aware of new and revised estate planning principles and concepts that help me to be a more effective financial advisor for my clients and being an Accredited Estate Planner® (AEP®) designee distinguishes me as a professional that adheres to the team concept of estate planning, something discussed with my clients frequently.

Bronwyn L. Martin, MBA, ChFC®, CLU®, CRPC®, CMFC®, AEP®, CLTC, LACP serves on the NAEPC Board of Directors and as Chair of its Robert G. Alexander Webinar Series Committee. She is a member of the Chester County Estate Planning Council.