Message from the President
John P. Garniewski, Jr., CPA/PFS, CFP®, AEP®
Family Office Solutions, LLC
Wilmington, DE
Dear Reader:
It is with a great deal of excitement that I stepped into the role of President of NAEPC on January 1st. I am following the path of many great leaders who served before me, but especially wish to thank S. Mark Alton for his exemplary service as president during 2019.
As "the association of choice for estate planning professionals," we strive to cultivate excellence in estate planning through service to estate planning councils, their members, and Accredited Estate Planner® designees. I have challenged the board of directors to examine the association and its activities during the next twelve months and to participate in open and honest conversations to make sure that we are working as efficiently as possible in pursuit of our goals, and that we are providing our members with what they need and find most valuable, both today and into the future.
Since joining the board over 12 years ago NAEPC has grown significantly, embarked upon many exciting initiatives, offered new services and benefits, and continued the tradition of educational excellence that began 67 years ago. I intend to make sure these successes continue long into the future.
I would like to take a moment to thank the newly-elected board of directors, for without their time and service I would not be writing this message to you today. I am most grateful to these individuals for their wisdom, advice, and spirit of volunteerism.
I encourage you to contact me at any time during the year with your questions and suggestions.

P.S. Something BIG is coming soon. Please keep a close eye on our website and your email inbox for more details...

The Collaboration Corner
Brought to you by the NAEPC Multi-Disciplinary Teaming Committee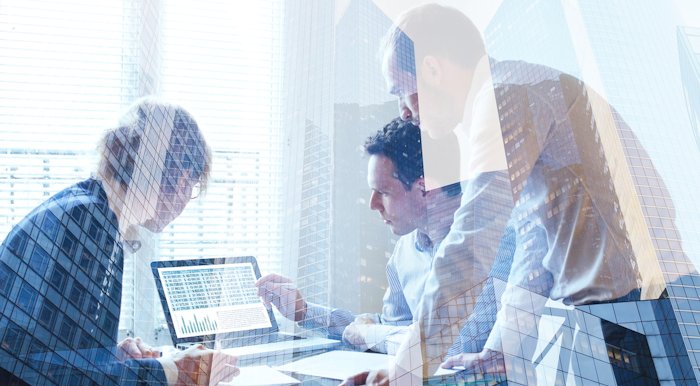 Philanthropic Planning: Leading with the Right Questions by Phil Cubeta, CLU®, ChFC®, MSFS, AEP®, CAP®
As someone who is seen as a charitable specialist, I was recently brought into an estate planning team after the attorney, CPA, and financial advisor had crafted a plan for a client and spouse who had exited a closely-held business at age 45. The proceeds were large enough that the couple now had an estate an estate tax issue. To eliminate estate tax, the team had determined the clients needed a donor advised fund, a charitable lead trust, or a private foundation at death. Other than these details, the plan was finished. In fact, it was already bound in hardcover. My role was to explain the differences among the testamentary charitable tools.
I asked the couple what causes moved them. They said they were interested in helping autistic children since the husband had an autistic sister. Asked if the heirs would welcome the responsibility of helping autistic children via a tool, the parents said, no. The heirs had no interest in philanthropy, much less in autistic children. I then asked when the couple would like to make a difference for the cause, now, later, at death, or after death. They said, "Now, of course, we have the money. We want to make an impact as soon as possible." Read on to discover Phil's next steps, the couple's decision, and for sample framing questions...

Premier Sponsor



Partner Sponsors


"Your Way" Sponsors

Who We Are

Reflections on the Values of NAEPC

By S. Mark Alton, CFP®, ChFC®, CLU®, CAP®, CPWA®

I consider NAEPC to be a family, a group drawn together by the shared pursuit of excellence in estate planning, a mission that ultimately impacts the world.

Dave Willis said "Family isn't defined only by last names or by blood; it's defined by commitment and by love." Over the past few months, NAEPC lost two very important and prominent members of our family with the passing of past presidents Walter Lee Davis, Jr. and Michael W. Halloran. These two individuals embodied commitment and love; within their work and personal lives, as well as their service to NAEPC. Lee Davis served as president during 2008 and was instrumental in forming the Council Relations Committee, a group that ensures that NAEPC remains connected to its affiliated local councils through a large network of volunteer representatives. Mike Halloran served as president during 2010 and was active on the Conference Committee and within the "No Charge" speaker program at the time of his passing. During his presidency, he navigated the association through changes to the estate tax and launched several other important initiatives.

The foundation laid by these two individuals allows NAEPC to be the strong, successful, growing organization it is today and while they are gone, they will remain in our hearts in the years ahead.

I submit that who we are is quite simple: we are a group of individuals committed to bettering the world through service, commitment, and love, not unlike Lee Davis and Mike Halloran.

S. Mark Alton is the immediate past president of NAEPC and a current member of its executive committee. He also serves as editor of the "Who Are We" section of NAEPC News.