Message from the President
John P. Garniewski, Jr., CPA/PFS, CFP®, AEP®
Family Office Solutions, LLC
Wilmington, DE
Dear Members & Friends:
I believe it is safe to say that 2020 continues to be a year like no other; there has seemingly been a surprise around every corner. Some things have also remained quite consistent, however, like the commitment of the national board of directors to excellence in estate planning, the dedication NAEPC and our affiliated local councils have shown to our combined memberships, and the importance of a connection, whether that connection is member-to-member, council-to-member, or NAEPC-to-council.
Over the last two months, the board has been focusing much of its energy addressing the likelihood of hosting a safe and successful 57th Annual NAEPC Advanced Estate Planning Strategies Conference, which was scheduled from November 3-6, 2020 in Ft. Lauderdale, Florida. We have considered many factors, especially the ability to provide a safe and healthy environment, regularly-changing guidance from various state and national governing bodies, and, of course, the ongoing economic impact to our members, presenters and sponsors. The Board of Directors has made the formal decision to cancel the annual conference. We appreciate your allowing us the time to approach this decision thoughtfully and with the utmost of care. While disappointed, the board truly believes the cancellation is in the best interest of all involved parties. In the days and months ahead, we will be working to determine how best to handle the various components of the annual conference, including technical education and the possibility of hosting a compelling virtual conference, Council Leadership Day, the Estate Planning Hall of Fame® and Hartman Axley Lifetime Service Award ceremonies. You are welcome to read the full cancellation message on our website.
During the COVID-19 crisis, the association has been working to provide valuable new resources to members and councils. We are quite proud of two recent initiatives:
A COVID-19 Resource Library has been published under the leadership of president-elect William D. Kirchick. Overflowing with resources that address issues important to the estate planning profession in light of the health crisis, this resource also includes a packet of information that can be used by councils and members to encourage the adoption of emergency measures in their state relating to remote notarization.

We are also quite proud to have hosted five "Townhall Roundtable" sessions where estate planning council volunteer leaders and staff came together to address member service and operations in these unprecedented times. Five more sessions are planned in June and July, including one just for council staff executives / administrators. I share heartfelt thanks with Kit Mac Nee for organizing and leading this effort.
The board has also continued managing the association's daily operations and we are excited to announce that the latest issue of the NAEPC Journal of Estate and Tax Planning is now live. Several NAEPC Estate Planning Hall of Fame® Members, Accredited Estate Planner® designees, and many new authors have drafted articles for Journal readers that will be helpful during these trying times. The NAEPC Journal of Estate and Tax Planning is also a valuable outreach tool that provides a great touch point and can easily be shared electronically with colleagues and even clients. If you have not already subscribed to receive your complimentary subscription, I urge you to do so at www.NAEPCJournal.org. Be sure to invite others to subscribe as well!
In closing, know that your membership is appreciated. I invite you to continue to stay connected with me, NAEPC, your council, and your national network of estate planning professionals in the days ahead and look forward to seeing you November, 2021 in Las Vegas.


The Collaboration Corner
Brought to you by the NAEPC Multi-Disciplinary Teaming Committee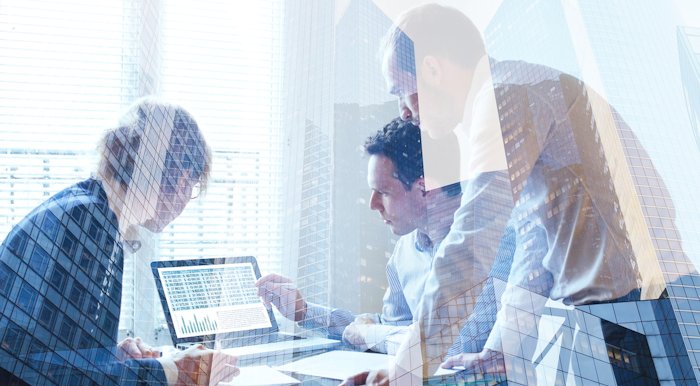 For many of the families utilizing a mental health counselor, it's literally a life and death situation as they fight battles with addiction, eating, and other mental health disorders. One person can't succeed alone, so a team approach not only helps mental health counselors gain perspective outside of their own professional lens, but it also takes the pressure off with regard to providing the best level of care and service to a client and their family. What follows is a recent example of successful collaboration.
Live-in mental health coaching services were provided for a young adult client struggling with an eating disorder. The family spent close to a million dollars on care over the past decade, a sacrifice that meant delaying retirement by at least 5 years and the possible sale of properties. As the situation progressed, the family realized that retirement may be impossible if the client failed to move forward in recovery.
During the time living with the family, there were many discussions with regard to what life would look like, what the client was willing to do, how the family could sustain their own lives, and how best to put safeguards in place. The financial advisor was called in to discuss the situation, what was needed to help the client, and estimated costs of care. A treatment budget was created that allowed the family to move toward their goal of retirement as planned while also continuing to support the client, both while covering the financial cost.
Next, an attorney was involved to discuss an agreement that allowed the family to take over medical power of attorney if the client once again hit a low, pre-determined weight. Along with a clinician, the client, family, and attorney reviewed likelihood of potential outcomes and the goals of putting legal safeguards in place, which resulted in the creation of documents that made everyone feel safer and more at ease. The client simultaneously created a will so additional grief and chaos would be minimized should they pass. The attorney assisted by explaining to the client and family exactly what needed to be in place.
The families served by mental health counselors are frequently in crisis and often willing to give everything to help someone they love, even when doing so is detrimental and leads to enabling the person who is struggling. Working with a team of advisors helps create a "life raft" for these families that are often drowning and allows counselors to make sure that everyone involved can begin to recover their quality of life.

Member Benefits
NAEPC is excited to welcome Rocket Matter to our dynamic list of member benefit and discount providers. View a list of all member benefits on our website.
Rocket Matter
Rocket Matter helps estate planning law firms offer better client service and also increase revenues by more than 20%. Founded in 2007 as the first cloud-based legal practice management solution, it has the most powerful, easy-to-use time and billing software in the industry. With award-winning customer service based in the U.S., it's no wonder thousands of law firms swear by Rocket Matter.

Powerful features include:

Time and billing
Contacts, calendaring, and task management
Online payment processing
Unlimited document storage, automation, and the most robust NetDocuments integration in the industry
Project Management
iPhone and Android apps
And much, much more!

As an Accredited Estate Planner designee, Estate Planning Law Specialist certificant, At-Large member, or member of an affiliated local council, you'll receive a 15% lifetime discount off our Rocket Matter Pro Edition. Learn more by signing up for a free 7-day trial. No credit card required! You'll also receive a free customized demonstration of our software catered to your firm's individual needs. Learn more about your Rocket Matter member benefit.

You can also contact a member of our award-winning team at 866-710-1845. Mention that you are a member of NAEPC to receive this great member benefit!
This month, Trusts & Estates magazine is featured as our highlighted benefit.
Trusts & Estates Magazine
Trusts & Estates' in-depth peer-reviewed articles have made the magazine the authority on estate law, tax issues, and wealth management for over a century. Attorneys, fiduciaries, accountants, investment advisors, charitable giving specialists, family office executives, insurance agents, and valuation experts all contribute their insight and advice to the pages of the magazine. Always with a view to helping you better meet your client's needs. Written by experts for experts!

All the benefits of full priced subscriptions are yours...even at this low rate!

Every subscription includes 12 monthly issues of Trusts & Estates magazine, in print and digital editions.
Unlimited access to ALL Trust & Estates online premium content.
Our annual special issues: Tax Year In Review and Charitable Giving
Free weekly newsletter The Estate Planner brings financial advisors expert advice on trusts and estate planning issues

Subscribe to Trusts & Estates at the low NAEPC member price of just $149. Save 60% off the regular $375 rate!

Additional Opportunities

Trusts & Estates is now offering webinars! Approved for one hour of Accredited Estate Planner® designee continuing education credit, webinars are available both live and on-demand.

Trusts & Estates also offers complimentary newsletters for those who choose to sign up!

With Appreciation
We are extremely grateful for the support of all of the sponsoring and exhibiting firms that planned on being with us at the 57th Annual Conference, especially those at the Premier, Partner, and several at the "Your Way" level of support. We encourage you to continue to familiarize yourself with these organizations throughout the year, and to reach out to them as needs arise.
Premier Sponsor



Partner Sponsors


"Your Way" Sponsors

Who We Are

Reflections on the Values of NAEPC

By Paul S. Viren, CLU®, ChFC®, AEP®

My silent partner in my 30-year profession has been my local Spokane Estate Planning Council and NAEPC. Throughout the years I have been mentored, taught, collaborated with, and challenged by my estate planning colleagues in all disciplines.

As I reflect back over my career and the journey I have taken, at my side I could always count on the deep and meaningful professional relationships I have developed. I am humbled to be associated with some of the brightest, caring and supportive people that have helped me in my life's work. Each day I draw upon these resources to do well for our mutual goals of guiding our clients in their journey towards their own goals and dreams.

Paul Viren joined the NAEPC board of directors in 2012 and served as president in 2017. His board service ended at the conclusion of 2018 and Paul remains an active supporter of NAEPC and continues to participant on the Past President's Council and attends the annual conference each year with his wife Beth.