Message from the President

Gregory E. Sellers, CPA, AEP®
Warren Averett, LLC
Montgomery, Alabama

Dear Colleague:

Earlier this year, two outstanding teams faced off in the BCS National Championship football game. My beloved Auburn Tigers fought, scratched and clawed their way from one of the worst teams in 2012, through some miraculous games (I admit it, sometimes you have to be lucky) to face the undefeated, powerhouse team, the Florida State University Seminoles. Now, a couple of past-Presidents of NAEPC are big 'Noles fans, and I congratulate them for their come from behind win to take the crystal trophy back to Tallahassee and away from the SEC.

What does this have to do with NAEPC? It's all about "Teamwork". During the pre-game hype, Coach Malzahn and Coach Fisher stressed that their goals throughout the year were to get better every game and to execute the game plan.

Now, I could have used NFL analogies to make my Seattle and Denver, or New England, Philadelphia or New Orleans colleagues happy, but I stick to what I know, and that is college football.

Isn't NAEPC just like a powerful football team? Our leadership is the coach. Our members, councils and individuals are the talent, and to execute a great game plan, we must work as a team. Auburn's & FSU's goals were to win. Win more games, win the crystal trophy and win the bragging rights.

Our goal, as estate planners, is to help our clients achieve their goals. Our organization does all it can to assist our talent to execute the game plan. We give our talent the tools through the AEP® designation, networking opportunities, education opportunities through the conference and webinar programs, and value partners and member benefits. We share ideas. We build off of each other.

As members of NAEPC, let's take our team to the championship game. Show your separation from the general practitioner by obtaining the AEP® designation. If you are a local council leader, insist that your council send a representative to the annual conference to share ideas and learn from other councils and administration. Improve your own commitment to knowledge by attending the educational sessions at the annual conference in November and the monthly Robert G. Alexander Webinar Series. Follow the quarterly articles published in the Journal of Estate and Tax Planning. Commit to reviewing the member benefits and patronize our supporters and value partners. And above all of this, let us know what you want, so we can help you help your clients.

Our trophy might not be made of crystal or precious metal, but knowing that we have assisted our clients in achieving their goals and seeing the successful completion of a great plan can cause us to raise our arms in celebration, too. Let's take our team to the top.





How others view the responsibility of what we call estate planning:

Quotes from Supreme Court Justice Louis D. Brandeis:

"Our constitution is not a strait jacket. It is a living organism. As such, it is capable of growth."
"Law divorced from factual reality can only be sterile."
Lastly, and which emphasizes that attorneys are officers of the court,
"I am counsel to the situation."

A quote from Henry Clay:

"Government is a trust and the officers of the government are trustees and both the trust and the trustees are created for the benefit of the public."

A quote from Supreme Court Justice Oliver Wendell Holmes:

"The law is the witness and external deposit of our moral life."


| | | |
| --- | --- | --- |
| Follow us on: | | |
| | | |


NAEPC Monthly Webinar Series

Robert G. Alexander Webinars
Please join us for the next (or an upcoming) webinar in our 2014 series!
Continuing Education Credit

Continuing education credit will be available at each webinar for Accredited Estate Planner® designees. In addition, a certificate of completion will be made available for those professionals that feel the program satisfies their continuing education requirements and are able to self-file. Councils may also file the program in their home state for programs offered in a group setting.
Registration Fee

•$40 / Accredited Estate Planner® designee (dues must be current at the time of registration)
•$60 / member of an affiliated local estate planning council or at-large member of NAEPC
•$100 / individual non-member
•$250 / council meeting or group gathering (council dues must be current at the time of registration)
Next Program
Wednesday, March 12, 2014
3:00 pm - 4:00 pm ET
"2014 Heckerling Institute Highlights"
Expertise offered by:
Martin M. Shenkman, CPA, PFS, MBA, JD, AEP® (Distinguished)
Program moderated by Paul S. Viren, CLU®, ChFC®, AEP®


About the program: The Heckerling Institute on Estate Planning is the most comprehensive and respected symposia in the estate planning community and features an intensive week of lectures on a broad array of topics covering the field of estate planning. This program will endeavor to summarize many of the highlights and themes of the proceedings and identify practical planning steps which all members of the estate planning team can take.
About the speaker: Martin M. Shenkman, CPA, PFS, MBA, JD, AEP® (Distinguished) is an attorney in private practice in Paramus, New Jersey and New York City. His practice concentrates on estate and tax planning, planning for closely held businesses, and estate administration. Mr. Shenkman has written 42 books and more than 800 articles. He has received a host of professional awards including the 1994 Probate and Property Excellence in Writing Award, the Alfred C. Clapp Award presented by the 2007 New Jersey Bar Association and the Institute for Continuing Legal Education, Worth Magazine's Top 100 Attorneys (2008), CPA Magazine Top 50 IRS Tax Practitioners (April/May 2008), and the 2012 recipient of the AICPA Sidney Kess Award for Excellence in Continuing Education. Marty was named Financial Planning Magazine 2012 Pro-Bono Financial Planner of the Year for his efforts on behalf of those living with chronic illness and disability. Mr. Shenkman is active in many charitable causes and founded ChronicIllnessPlanning.org, which educates professional advisers on planning for clients with chronic illness and disability. He has written books for the Michael J. Fox Foundation for Parkinson's Research, the National Multiple Sclerosis Society, and the COPD Foundation. He lectures around the country on this topic for professional organizations, charities, and others. He received his Bachelor of Science degree from Wharton School, with a concentration in accounting and economics, MBA from the University of Michigan, with a concentration in tax and finance, and his law degree from Fordham University School of Law. Mr. Shenkman is admitted to the bar in New York, New Jersey, and Washington, D.C. He is a CPA in New Jersey, Michigan, and New York and is also a Registered Investment Adviser.
This is an intermediate program.
Upcoming Programs
April 9, 2014 - Tom J. Pauloski, JD - "The ATRA-Math: Estate Planning After the American Taxpayer Relief Act of 2012" REGISTER

May 14, 2014 - Nancy J. Rapoport, JD - "Cognitive Errors in Group Decision Making" REGISTER

June 11, 2014 – Program information coming soon!

July 9, 2014 - Paul S. Lee, JD, LL.M., AEP® (Distinguished) Nominee - "Family Investment Partnerships: Structure, Design, Issues & Problems (Beyond the Valuation Discount)" REGISTER

Missed a live program? Not to worry!

Archives of all programs are available by clicking the link for each program below (the entire list can be accessed HERE). The fee to participate is the same as the live feed.

"Perspectives on the Future of Estate Planning as a Profession" PURCHASE THE REPLAY HERE
Lawrence Brody, JD, LL.M., AEP® (Distinguished) ∙ Bryan Cave LLP, Stuart Kessler, CPA/PFS, JD, LL.M., AEP® (Distinguished) ∙ CohnReznick, LLP &
Jeffrey N. Pennell, JD ∙ Emory University School of Law, Program moderated by Paul S. Viren, CLU®, ChFC®, AEP®

"Special Needs Trusts, What Every Estate Planner Needs to Know" PURCHASE THE REPLAY HERE
Bernard A. Krooks, JD, CPA, LL.M., CELA, AEP®

"The Changing Landscape of Planning for Gay and Lesbian Couples: Opportunities (and Risks) Post-DOMA" PURCHASE THE REPLAY HERE
Erica Nadeau, CPA & Scott E. Squillace, Esq.

"The Hybrid Domestic Asset Protection Trust: a Third-Party Trust That Can Turn Into a Self-Settled Trust" (Intermediate / Advanced) PURCHASE THE REPLAY HERE
Steven J. Oshins , JD, AEP® (Distinguished)
"How Collaborative Teams Work and Why They Are Essential For High Net Worth Clients" (All levels) PURCHASE THE REPLAY HERE
Albert E. Gibbons, CLU®, ChFC®, AEP® (Distinguished) / AEG Financial Services

Accredited Estate Planner® Designation Information

M. Eileen Dougherty, CTFA, CFP®, AEP®, ChFC®
Hawthorn - PNC Family Wealth
Philadelphia, PA
•Are you interested in setting yourself apart from other professionals?
•Would you like to achieve an accreditation that acknowledges their experience and specialization in estate planning?

Start the process to become an Accredited Estate Planner® today!

The Accredited Estate Planner® (AEP®) designation is a graduate level accreditation in estate planning obtained in addition to already recognized professional credentials within the various disciplines that make up estate planning: attorneys, accountants, insurance and financial planners, and trust officers. The only multi-disciplinary designation in estate planning, it is awarded to estate planning professionals who meet special requirements of education, experience, knowledge, professional reputation, and character. See more details and download an application form.
Why should you earn the AEP® designation?
Gain a competitive edge...success requires setting yourself apart from the competition

Give the public a way to identify you as a qualified professional estate planner who has the expertise and experience necessary to handle complex estate planning and/or business succession needs

Acquire access to potential clients through our national searchable database

Tap into the resources of the NAEPC and special members' only benefits

Expand your networking opportunities with other estate planning professionals from across the country by attending our annual national conference and earn all of your estate planning hours required to keep the AEP® designation active and in good standing

To learn more about the AEP® designation program, please visit our website or contact Susan Austin-Carney at the national office.
Please join me in congratulating the following new Accredited Estate Planner® designees on their achievement:
| | |
| --- | --- |
| Scott N. Alperin, JD, EPLS, AEP® | Virginia Beach, VA |
| Kimberly J. Austin, CFP®, AEP® | New Orleans, LA |
| Robert L. Avery, II, CLU®, ChFC®, CFP®, LUTCF, AEP® | Denver, CO |
| M. Theresa Baker , JD, AEP® | Ocala, FL |
| Timothy J. Belber, JD (inactive), CLU®, AEP® | Denver, CO |
| Rachele S. Bouchand, CFP®, ChFC®, AEP® | Bellevue, WA |
| Jodi F. Carter, CPA, AEP® | East Brunswick, NJ |
| Jeffrey P. Deiss, CFP®, AEP® | Morristown, NJ |
| R. Don Estes, B.A., LL.B., EPLS, AEP® | Minneapolis, MN |
| Geoff N. Germane, JD, EPLS, AEP® | Salt Lake City, UT |
| Brooke Zrno Grisham, CLU®, AEP® | Addison, TX |
| Peter J. Grogan, CFP®, CLU®, AIFA, AEP® | Buffalo, NY |
| Daniel F. Haines, Jr., CFP®, AEP® | Wake Forest, NC |
| H. Alexander Johnson, JD, AEP® | Virginia Beach, VA |
| James R. Johnson, CLU®, ChFC®, CFP®, AEP® | Indianapolis, IN |
| Robert R. Korljan, CPA/PFS, AEP® | Scottsdale, AZ |
| Carrie Stradley Lavargna, JD, AEP® | Stuart, FL |
| Robert M. Lawlor, CFP®, AEP® | Lowell, MA |
| Tabitha HubbsLipscomb, JD, CTFA, AEP® | Bentonville, AR |
| James S. Marroquin, CFP®, CLU®, RHU®, AEP® | Austin, TX |
| Sidney E. Phillips, ChFC®, CLU®, CPRS, CFP®, AEP® | Virginia Beach, VA |
| Anthony Pirozzi, CFP®, AEP® | JupiterFL |
| Tassma A. Powers, JD, EPLS, AEP® | Casper, WY |
| Brian R. Seigel, JD, AEP® | St. Louis, MO |
| Brian J. Stafford, CPA, MST, AEP® | Chelmsford, MA |
| W. Kevin Stewart, CPA, AEP® | Virginia Beach, VA |
| Donald J. Sweet, JD, CLU®, AEP® | Addison, TX |
| Edith Elizabeth Weiss, MBA, CPA, ABV, PFS, CFF, AEP® | Norfolk, VA |
| Charles Douglas Welty, II, JD, EPLS, AEP® | Arlington, VA |
| Kim B. Young, JD, CFP®, AEP® | Dallas, TX |

51st Annual Conference - 371 Things to Do!

S. Mark Alton
CFP®, ChFC®, CLU®, CAP®, AEP®, MSFS, CPWA®
The Armory Group at Morgan Stanley Smith Barney, LLC
Syracuse, New York

Did you know that there are at least 371 things to do in San Antonio, a Travelers' Choice® 2013 winner destination; not the least of which is to attend NAEPC's 51st annual conference to be held November 5 – 7, 2014.

The world-famous San Antonio River Walk is a verdant oasis of cypress-lined paved paths, arched stone bridges and lush landscapes. It gently winds through the city center, providing millions of visitors each year with easy access to the city's cultural hot spots, well-preserved historical sites and other attractions. It's the perfect place for networking, nightlife, and entertainment.

We have lined up some of the best and brightest minds in estate planning to make impactful presentations on the most recent developments in the areas of estate, tax, trust, insurance and financial planning. This is a great way to receive up to 15 hours of continuing education credit as well.

Attendees will come away with specific strategies for putting advance planning concepts into practice in a multi-disciplinary team environment.

Mark your calendar today, and don't miss this exciting opportunity!

We look forward to seeing you in San Antonio in November! In the interim, watch our website for details. Speakers, topics, and save the date brochure will be posted very soon!

Stelter's 2013 Insight Report: Metrics That Matter: Links between Advisors, Donors and Nonprofits
This study examines the behaviors, attitudes and characteristics of professional advisors who interact with the public and nonprofits on the topics of estate planning and planned giving. Our goal was to better understand the dynamic between advisors, their clients and nonprofits to shed light on ways in which fundraisers can rethink conventional approaches and build stronger relationships.
The learning objectives included:
To provide a baseline description of the professional advisor population upon which further inquiry can build

To better understand the relationships between advisors, their clients and nonprofit planned giving professionals

To more specifically understand how nonprofits and advisors interact when it comes to charitable decisions

To identify barriers to planned giving and opportunities for greater synergy between advisors and nonprofits

The findings in this report are based on a survey of 657 AEP® (Accredited Estate Planner®) designees conducted by Selzer & Company, Inc. Download your copy of the report HERE.
NAEPC Journal of Estate & Tax Planning

Charles V. Douglas, JD, CFP®, AEP®
Wachovia Wealth Management
Atlanta, Georgia
The 1st Quarter 2014 Issue of the NAEPC Journal of Estate & Tax Planning will be released in the next several weeks. Until then, check out what you missed in 2013! The NAEPC Journal offers an online resource of cutting-edge, multi-disciplinary technical content. Published quarterly, the Journal is one of the best benefits offered by NAEPC!


Council Relations Committee Report
Paul S. Viren, CLU®, ChFC®, AEP®
Viren & Associates, Inc.
Spokane, WA
Paul J. Pantano, CLU®, ChFC®, AEP® , CASL, MSFS
The Luttner Financial Group, Ltd.
Pittsburgh, PA
The fact that we are nearly 250 affiliated local estate planning councils strong is an amazing achievement for the NAEPC!
From all across the country we are all striving to achieve the inter-disciplinary goal of helping each other serve our clients to the best of our abilities. To that end, we hope you will take a moment to look up a council in an area your travels lead you to and make it a point to attend one of their meetings.
To help manage the growing number of NAEPC-affiliated councils, NAEPC has a Council Relations Committee. The country is divided up by territories and each territory is served by a member of our committee. All of the committee members stand ready to take your call or email if you need help connecting with your local council. In my home state of Washington we have several councils and it is a pleasure to visit them when I am in their neighborhood for business. I know you will be welcomed at any of their meetings and you may bring back to your home council some new ideas and stories of the visit that will inspire others. Another easy tool in this Google search world is to simply type in the search line the community you are visiting and add estate planning council and there will pop up the council for that community. Give it a try and enjoy connecting with the members of other councils.
Also, if you are traveling to an area that does not have a council please let us know! We are working hard to not only assist our existing councils, but to form councils in areas where they are lacking.

Member Benefits, Programs & Services

Julie A. Buschman, CPA, AEP®
Bessemer Trust Company, N.A.
Dallas, Texas
All members of affiliated local councils have access to the growing list of benefits provided through the council's affiliation with NAEPC, a list of which appears below. You are encouraged to visit www.naepc.org to take a look today. As you browse, please remember that some benefits are password protected. For these special benefits members must utilize a user name/password to access detailed ordering links and information. If you are an At-large member or member of a council that utilizes passwords on a website hosted by NAEPC, you can use the "I forgot my password" option. Others should contact NAEPC with questions about the appropriate user name/password combination.
New Benefit
AICPA Conference on Tax Strategies for the High-Income Individual, May 19-20, 2014 - Las Vegas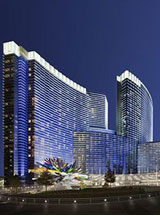 Brought to you by the AICPA, this high-impact conference is your chance to dig deep into new tax policies, measure their impact and define clear objectives for the future of your high-income clients. Top tax experts will get you up to speed on the 3.8% surtax, the Affordable Care Act and the implications of the Supreme Court decision on same-sex couples. Plus, you will learn strategies for minimizing the impact of increased tax rates, so you can take action on key issues with confidence. Become an ally to your high-income clients and expand your role as a trusted adviser. Take your first step with this conference.

Keynote Speakers
Monday: Paul Lee, J.D., LL.M., National Managing Director, Bernstein Global Wealth Management
Venn Diagrams: The Intersection of Income and Estate Tax (Planning for the "ATRA-math")

Monday: Vern Hoven, CPA, Vern Hoven Tax Seminars, and Sharon Kreider, CPA, kreidercpa.com
Individual Tax Update: 2014 News

Tuesday: John Connors, CPA, J.D., LL.M., Professor, Tax Educators' Network, Inc.
Critical Planning Issues for Closely Held Businesses

Tuesday: Eddie Adkins, CPA, Partner, Grant Thornton LLP, Washington, DC
The Affordable Care Act: Understanding the Individual and Employer Mandates

WHO SHOULD ATTEND

CPAs, attorneys, financial planners, bank trust officers, insurance agents, family office managers, investment advisors, philanthropy specialists and individuals from firms who are responsible for helping their clients accumulate, retain and transfer wealth.

Download the brochure HERE!

NAEPC members can take advantage of a special discount, creatively named "NAEPCTAX," which provides $100 off the onsite or online registration fees. This special offer can be combined with the AICPA member discount and the AICPA section discounts.

See complete information about AICPA Conference on Tax Strategies for the High-Income Individual, May 19-20, 2014 - Las Vegas.
Existing Benefits
2-Part Webinar Series with Robert S. Keebler - Planning After the DOMA Decision
Acquire Seminar Marketing
Advisys Back Room Technician
AfterSteps
American Dream Planner Software
Amicus Creative Media
BizActions enewsletters for practioners
BVR's Guide to Business Valuation Issues in Estate & Gift Tax edited by Linda Trugman, CPA/ABV, CBA, ASA, MBA
BVR's Training Packs - Webinar recordings & transcripts
CBData Software to Simplify Your Life
CrummeyService, America's Leading ILIT Software Company
DocuBank: Emergency Access to Vital Documents
Estate Planning Smarts, A Practical, User-Friendly, Action-Oriented Guide, By Deborah L. Jacobs
EstatePlanningBinders.com
Family Business Magazine
Fiserv Investment Services
Florida Domicile Handbook: Vital Information for New Florida Residents
Heart2Hearts: Workbook and Deck of Cards

International Genealogical Search Inc.
Klark Proposal Software
Konica Minolta Business Solutions
Lawgic, LLC
LegacyQuest, LLC
Legal Binder Now (LBN)
LegalVault - Revolutionizing Attorney Document Storage
My Perfect Will
My Personal DataSafe LLC, the Nation's Most Comprehensive System for Sharing and Managing Client Information
Oswald Companies Personal Excess Liability
Private Wealth Magazine Subscription
Ruby Receptionists
The ABA Checklist for Family Heirs: A Guide to Family History, Financial Plans and Final Wishes
Sterling Cut Glass
The Charitable Planning Desk Reference for Advisors
The National Underwriter Company
The Ultimate Estate Planner, Inc.
Trusts & Estates Magazine
Wall Street-themed Greeting Cards
WealthManagement.com
Wolters Kluwer Law & Business

The NAEPC Education Foundation Corner

Joanna Averett, MBA, CFP®, AIF®, AEP®
First American Trust
San Bernardino, California
National Estate Planning Awareness Week is just a little over six months away! How time flies while hard at work!
The NAEPC Education Foundation board has been working at a fast pace to revisit our mission, create new documents and guides for NAEPC-affiliated local councils, and revisit our public website, www.EstatePlanningAnswers.org.

Our board heard your comments with regard to a clear mission that supports the core value of NAEPC – the multi-disciplinary approach to estate planning. The end result is a newly enhanced mission statement. The NAEPC Education Foundation will:
Educate the public regarding the benefits of the multi-disciplinary team concept of estate planning as espoused by the National Association of Estate Planners & Councils;
Provide information to the public on estate planning and financial literacy to improve their understanding of the process; and

Encourage and support the development of nationwide educational conferences, seminars, forums, and meetings with regard to estate and financial planning for estate planning councils, professionals, related disciplines, and the public.

Our next step as a board is to create a brand new set of documents and guides that the NAEPC-affiliated local councils can use to participate in community outreach events in their home cities. Some councils may choose to host a public event, some councils may decide to plan an outreach campaign to you – their members. You may choose to get involved by "spreading the word" as well, and we will have the information for you to do so!
Finally, you may have noticed that our public resource, www.EstatePlanningAnswers.org, is missing. Our board is working hard to revamp that website and it will be back online very soon. Stay tuned!
Get Involved!
Talented Volunteers Needed!
NAEPC is a dynamic and growing association comprised of affiliated local estate planning councils, their 28,000 members, and Accredited Estate Planner® designees, led entirely by a volunteer board of directors, a strong committee configuration, and many volunteers serving on an as-needed basis for project-based or task force work. We are always looking to expand our volunteer base and encourage council leaders, council members, and designees to get involved by serving on one or more committee. Visit our website for a list of committees and an application.

Subscription Options
You are receiving this message because of your affiliation with NAEPC or because your local estate planning council asked for its members to be included, no more frequently than six times per year. To unsubscribe from messages like this one, please use the link at the bottom of this message to remove your address from our distribution list.
If you want to receive more frequent and timely communication about the NAEPC and its educational programming and member benefits, please be sure to subscribe for more frequent communications.
National Association of Estate Planners & Councils 1120 Chester Avenue, Suite 470 Cleveland, OH 44114
Phone: (866) 226-2224 ~ Fax: (216) 696-2582 ~ E-Mail: admin@naepc.org

© 2014, All Rights Reserved. See Privacy Policy.
{VR_SOCIAL_SHARING}