Annual Subscription - The Robert G. Alexander Webinar Series
The yearly subscription offers a substantial discount to attend all of the programs throughout the calendar year, live or on demand! Complete the registration form below and you will receive a confirmation email with further instructions. (Allow up to 7 business days for processing.)
---
For Our Councils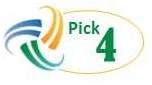 NAEPC understands that councils want and need compelling virtual programming options to supplement their regular calendar of events. To accommodate this need, NAEPC is offering affiliated councils on-demand* access to any four webinars for a reduced cost of $400. Choose the "Pro-Rated Group Gathering" option on the online registration form and we will contact you promptly for your selections and to provide the program link and accompanying materials.
Councils that wish to offer continuing education credit must become the provider with their state and/or governing body.
*NAEPC will provide a website link and a password to the recorded version of the webinar, which can be used to show the program to council members and guests who have gathered together on a virtual meeting. Please allow up to three business days after the live webinar to receive the link to the recorded program.
---
Continuing Education Credit
Continuing education credit is available at most webinars for Accredited Estate Planner® designees. In addition, a general certificate of completion will be available for those who feel the program satisfies their continuing education requirements and are able to self-file. It is the responsibility of the attendee to determine whether their state, discipline, or designation will allow one to self-file for a distance-learning program. Please contact webinars@naepc.org prior to attending your first program if you have any questions with regard to the availabililty of credit.
---
PLEASE NOTE: A confirmation screen will appear after you have successfully completed the registration process. This screen also serves as your receipt and will be the only receipt you receive. Please print the page and save a copy for your records.
Allow up to 7 business days to process the transaction/credit card payment.
Purchase
Billing Information
Payment Method