Alerts
NAEPC Wants You! NAEPC Council Relations Committee Needs Your Help
NAEPC is actively seeking volunteers for the in the following states: Alabama, California, Connecticut, Georgia, Idaho, Kansas, Kentucky, Michigan, Minnesota, Missouri, New York, North Carolina, North Dakota, Oregon, South Carolina, South Dakota, Utah, and Virginia. The Council Relations Committee includes 51 territory representatives who serve as the liaisons between the individual councils (both affiliated and unaffiliated) and NAEPC. It is the mission of the CRC to deliver the exceptional resources, unsurpassed education and best practices referenced prominently within the association's mission statement to the affiliated councils, as well as to work to assist those councils interested in membership in NAEPC through the affiliation process. We meet once a month over the phone on the fourth Thursday. Come join us share the value of NAEPC. Learn more about volunteering and download an application
Estate Planning Law Specialist Certification Live Review Course & Exam scheduled on October 25th
In partnership with the Notre Dame Tax & Estate Planning Institute, the Estate Law Specialist Board offers attorneys an opportunity to participate in a live review course and proctored exam to earn the Estate Planning Law Specialist (EPLS) certification - the only national board certification in estate planning. The review course will be offered on October 25, 2017 on campus at the Notre Dame Law School from 8:00 am to noon followed by the two-hour proctored exam which will begin promptly at 2:00 pm. Once registered for the proctored exam, candidates will be provided with the application for certification which must be completed and returned by Wednesday, October 11th in order to participate in the review session and exam. To obtain the certification, candidates must successfully pass the examination and receive application approval by the national review committee. Please note that the exam will be offered in hardcopy only and exam results will be communicated within thirty (30) days. Cost for members of an NAEPC-affiliated local estate planning council is $595 and $645 for non-members. For more information and to register, please contact the Estate Law Specialist Board office at 866-226-2224.

Webinars
The Robert G. Alexander Webinar Series provides estate planners with accessible, high quality, multi-disciplinary education. Programs are available live and on-demand and attendees can choose to register for individual programs, or for a series subscription. We hope you will join us for an upcoming program:
Wednesday, September 13, 2017, 3:00pm - 4:00pm ET
The Perfect Modern Trust Including Income Tax Sheltering Opportunities
Richard A. Oshins, JD, LL.M., MBA, AEP® (Distinguished)
REGISTER HERE
Wednesday, October 11, 2017, 3:00pm - 4:00pm ET
Complimentary Sponsored Webinar: Understanding Asset Protection in the 21st Century
Douglass S. Lodmell, JD, LL.M., Managing Partner & Co-Founder, Lodmell & Lodmell
REGISTER HERE
Continuing education credit is available at each webinar for Accredited Estate Planner® designees. In addition, a general certificate of completion will be made available for those professionals who feel the program satisfies their continuing education requirements and are able to self-file.
Individual program registration fees:
$40 for active AEP® designees
$60 for council members
$100 for non-members
$250 for a group gathering: one feed to be shown to a group gathered together in a single location, additional feeds are available for $25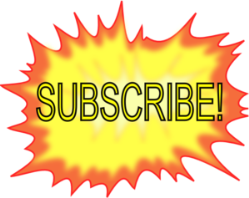 Series Subscriptions are also available! The yearly subscription offers a substantial discount to attend all of the programs during the calendar year! (On-demand access is provided for all prior 2017 programs.) Register for the series.
$280 Accredited Estate Planner® designee ($360 value)
$420 Member of an affiliated local estate planning council or at-large member of NAEPC ($540 value)
$700 Non-member ($900 value)
$1,125 Council meeting / group gathering: one feed to be shown in a single location to a group ($2,250 value)



You already know the basics about the 54th Annual Advanced Estate Planning Strategies Conference. What's new?

Registrations are coming in at a fast pace—register by September 30th to receive the early bird discount
Shuttle and rental car information and discounts are now available
Companion programs have been announced
The exhibit hall is nearly full with vendors eager to make your acquaintance

Attendees will join over 400 estate planners from around the country for a unique and intimate networking opportunity and to learn from the nation's top speakers. We are exceptionally pleased to have the following presenters at our podium:

Steve R. Akers, JD, AEP® (Distinguished)
Darwin M. Bayston, CFA
John Bergner, JD
Jeff Chadwick, JD
William Clark
Philip B. Cubeta, CLU®, ChFC®, MSFS, CAP®, AEP® (private session for AEP® designees
Mickey R. Davis, JD
Sharna Goldseker (optional add-on for educational program)
Marianne M. Jennings, JD
Robert S. Keebler, CPA/PFS, MST, AEP® (Distinguished), CGMA

Paul S. Lee, JD, LL.M. (taxation), AEP® (Distinguished)
William D. Lipkind, JD, LL.M.
Douglass S. Lodmell, JD, LL.M.
Jamie Mendelsohn
Jon B. Mendelsohn
John W. Porter, B.B.A., JD, AEP® (Distinguished)
Charles L. Ratner, JD, CLU®, ChFC®, AEP® (Distinguished)
John J. Scroggin, JD, LL.M., (taxation), AEP® (Distinguished) Nominee
Melissa J. Willms, JD, LL.M.
| | | |
| --- | --- | --- |
| | | To learn more about the conference, including registration fees and packages, and to download the early bird brochure, please visit our website. |
We are grateful for the support of our conference sponsors and exhibitors. Their participation allows us to provide attendees with the experience the annual conference has become known for and also gives attendees access to new resources during the three days of exhibit hall hours.
Please click on each logo to learn more.
Sponsorships are still available! Those that have an interest can review the conference sponsor kit or contact Ed Socorro at ESocorro@NAEPCmarketing.org or 312-600-5303 for more details.

Member Benefits
As an AEP® designee or member of your local council, you have access to a list of nearly 40 member benefits spanning a range of categories.
View all of the exciting benefits available to you as a member of NAEPC, including our highlighted benefit for August:
Featured:


The Ultimate Estate Planner, Inc.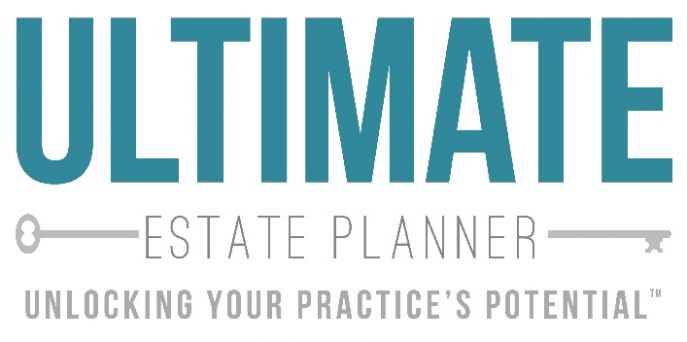 The Ultimate Estate Planner, Inc. was formed by nationally renowned estate planning attorney, Philip J. Kavesh, in 2004.
What initially started as a training for fellow estate planning attorneys and financial advisors has since expanded into a company that provides estate planning professionals of all kinds—attorneys, CPAs, financial advisors and life insurance agents—practical, tested and proven technical, practice-building and marketing products. Its products and services are practical and can be quickly and easily implemented into estate planning practices of all levels of experience and expertise.
The Ultimate Estate Planner, Inc. offers a variety of resources to estate planning professionals, including but not limited to:
Practical Educational Teleconferences and On-Demand Programs from Some of the Nation's Leading Experts
Unique & Breakthrough Legal Document Forms
Tested & Proven Seminar Marketing Packages
Practice-Building Packages to Help Your Firm Run Efficiently
Books, CDs, DVDs and Calculators
FREE! Publications, Podcasts, Charts & Reports
Information on Upcoming Events in the Industry
Personal Coaching & Consulting
In-Depth Practice Development Training for Estate Planning Attorneys
The Ultimate Estate Planner, Inc. has extended NAEPC members a special 15% discount on its products and services, which can be obtained by logging in to this website.
Please log into our members-only area for special pricing and ordering links.
We want to hear from you! What benefits would you like to see? Email us your suggestions today!

Accredited Estate Planner® Designation Program
Education • Experience • Knowledge • Professional Reputation • Character

Available to professionals in the following disciplines—accounting; insurance and financial planning; legal; philanthropy; and trust services—who hold a gateway credential of CPA, CLU®, ChFC®, CFP®, CPWA®, CFA, MSFS, MST, JD, CAP®, CSPG, or CTFA and meet stringent qualifications at the time of application and commit to ongoing continuing education and recertification requirements, the AEP® designation helps both clients and colleagues understand your belief in, and dedication to, the team concept of estate planning.
Myth #1: I'm a trust officer who doesn't hold a CTFA designation so I don't qualify.
Not true! While every applicant must hold a gateway credential in good standing, it is not a requirement that gateway credential be a match for the discipline in which one is applying.
Example 1) Mary is employed by a community foundation in a philanthropic capacity and has an active law license. She can apply for the designation in the philanthropy discipline, but use her active law license as the gateway credential.

Example 2) John is a relationship manager at a trust company and has an active CFP® designation. He can apply for the designation in the trust services discipline and use his active CFP® designation as the gateway credential.
Myth #2: It's too expensive!
The regular application fee is currently just $300 and first year dues must be submitted at the time of application, making your investment just $450 to obtain the only graduate level, multi-disciplinary designation in estate planning.*
Myth #3: I don't do enough estate planning to qualify.
As a multi-disciplinary organization, the NAEPC definition of estate planning includes a wide variety of activities. After careful consideration, most applicants easily exceed the requirement of spending 33-1/3 percent of one's professional time devoted to estate planning.
*Coursework, when required, is not included in this calculation.
Interested in learning more? Visit www.NAEPC.org/AEP or contact our national office at (866) 226-2224 or admin@naepc.org.

Message from the President

Paul S. Viren, CLU®, ChFC®, AEP®
Viren & Associates, Inc.
Spokane, WA

As I begin this message today, we are in the wake of Hurricane Harvey, one of the most powerful natural disasters in our history. The NAEPC Board of Directors shares its heartfelt wishes for a speedy recovery to those affected by the storm. Your NAEPC family stands with you in the days ahead.

Having served on the Spokane Estate Planning Council and NAEPC boards of directors for many years I have the perspective of time and experience (I call that getting old!) that reaffirms the privilege of being an Accredited Estate Planner® (AEP®) designee. Like you, I am passionate about estate planning!

To help clients and their families in planning and preparing for their future is truly an amazing honor. The future I refer to is not only for tomorrow but for generations to come. Collectively, the advisor team works patiently and carefully to guide these families in making their life's goals a reality. What we do is humble work and takes plenty of patience and good listening. Our important work will last for generations, and while our names may be lost to the ages, the legacy we leave behind truly makes a difference for the families we serve.

Being an AEP® designee matters! It matters because we subscribe to a set of principles that include an unwavering dedication to working collaboratively with other advisors, high ethical standards, and putting clients' interests ahead of our own.

For those who are active AEP® designees, I am so proud of your work and dedication to the estate planning profession. If you are not yet an AEP®, I encourage you to consider attaining the designation as it truly sets you apart as a leader in the estate planning field, and acknowledges that your experience and expertise can be relied upon by other professionals and your clients. If you would like more details or an application, please visit www.NAEPC.org/AEP. If you have any questions about becoming an AEP®, please call me or the national office at any time.

Until November,