Message from the President
John P. Garniewski, Jr., CPA/PFS, CFP®, AEP®
Family Office Solutions, LLC
Wilmington, DE
Dear Members & Friends:
What a year this has been! With just three months left of my presidency, I am exceptionally proud of the accomplishments of the board of directors, many of which you can learn more about within this newsletter. I'd like to highlight some of those activities in more detail within this note, however.
If there is one word to describe NAEPC this year it is simply "innovative." The association, your association, has been nimble with its approach to all of its key activities, transforming each into a new and unique format, including:
The 57th Annual NAEPC Advanced Estate Planning Strategies Conference is taking place virtually and will provide an experience that reaches beyond a typical Zoom call. Best of all, the program is being offered to members and guests complimentary thanks to the generous support of sponsors and exhibitors. Read more about this exciting conference within this newsletter. This event is expected to set attendance records and will also accommodate the association's annual meeting and election of officers and the presentation of the Hartman Axley Lifetime Service Award. I share my personal thanks with Lawrence J. Macklin and Richard K. MacBarron for their exceptional leadership of the Conference Committee this year.

Activities designed to support the leadership of the 275 councils affiliated with NAEPC, including Regional Leadership Day, Council Leadership Day, and Council of Excellence Award Ceremony, have all taken place or are scheduled to take place via Zoom. I thank Kit Mac Nee, Michael P. Panebianco and David Green for their leadership on these projects and for hosting a combined and record-setting 19 EVENTS designed to help councils thrive today and into tomorrow!

A very special event for active Accredited Estate Planner® designees and Estate Planning Law Specialist certificants on Wednesday, December 2, 2020. While this event typically occurs in person at the annual conference, we are planning a virtual program with the help of the members of the NAEPC Estate Planning Hall of Fame® that is sure to provide a unique experience and exceed expectations! Active designees will receive information about this event very soon via email. We will also be recognizing the 2020 entrants into the NAEPC Estate Planning Hall of Fame® at this event. Remember, it's not too late to submit your application to become an AEP® designee or EPLS certificant and to be eligible to attend!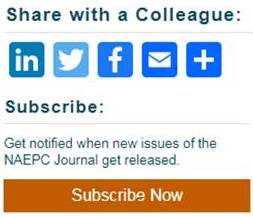 We have also had the good fortune to be able to continue to focus on our regular activities, including publication of the NAEPC Journal of Estate & Tax Planning and National Estate Planning Awareness Week. Interest in the NAEPC Journal of Estate & Tax Planning continues to grow; your readership is appreciated. The new issue offers a perfect opportunity to reach out and share this complimentary and valuable resource with colleagues using the links provided at www.naepcjournal.org. Don't forget to mention how easy it is to subscribe! National Estate Planning Awareness Week is also just around the corner. Please also share information about the October 19-25, 2020 event with colleagues and friends.
Finally, NAEPC is in search of professionals in the states of California, Delaware, Florida, Illinois, Kansas, Nevada, New York, Texas and Virginia who have contacts at the Secretary of State office and who are willing to assist in a campaign to have each of the 50 states adopt electronic apostille, which is similar to remote online notarization. Apostilles are issued when an individual needs to prove the authenticity of a document in a foreign jurisdiction, such as an adoption certificate, a divorce decree, a birth certificate, a trust agreement or the like. Interested parties should contact NAEPC President-Elect William D. Kirchick at 617-439-2157 or wkirchick@nutter.com as soon as possible.
In closing, although this has been an extremely different year, it has been a very rewarding year for NAEPC. We feel more connected to our membership than ever before and look forward to carrying that momentum into 2021 while remaining committed to your health, safety, and education.


57th Annual NAEPC Advanced Estate Planning Strategies Virtual Conference—Complimentary for Members & Guests
Be Part of Something BIG
November 10, 2020 — 11:30 am ET - 5:00 pm ET
The 57th Annual NAEPC Advanced Estate Planning Strategies Virtual Conference brings nationally-recognized speakers right to your desk and provides an opportunity to cultivate your national network of estate planning professionals. The conference is for every member of every estate planning council and all estate planning professionals and offers an experience that goes beyond a Zoom meeting. Join us to hear from industry leaders and NAEPC Estate Planning Hall of Fame® members:
Martin M. Shenkman, CPA/PFS, MBA, JD, AEP® (Distinguished)
Richard M. Weber, MBA, CLU®, AEP® (Distinguished)
Natalie B. Choate, Esq., AEP® (Distinguished)
View the full schedule of events on our website.
Registration
Due to the incredibly generous support of our sponsors and exhibitors, this program is complimentary for members and guests. Those who register and are unable to attend are asked to cancel on or before Friday, November 6, 2020. Learn more about the program and register at www.NAEPC.org/conference.

We are extremely grateful for the generous support that allows us to offer this conference to you free-of-charge. Please visit with the sponsoring and exhibiting firms during the conference or learn more about the following sponsors now by clicking each logo below:
We are also grateful for the supporters that planned on being with us at the in-person 57th Annual Conference and have agreed to join us next year in Las Vegas, Nevada for the 58th Annual Conference, especially those sponsors at the Premier, Partner, and several at the "Your Way" level of support. We encourage you to continue to familiarize yourself with these organizations throughout the year, and to reach out to them as needs arise.
Premier Sponsor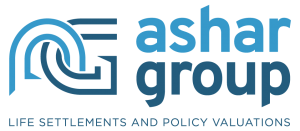 "Your Way" Sponsors

The Collaboration Corner
Brought to you by the NAEPC Multi-Disciplinary Teaming Committee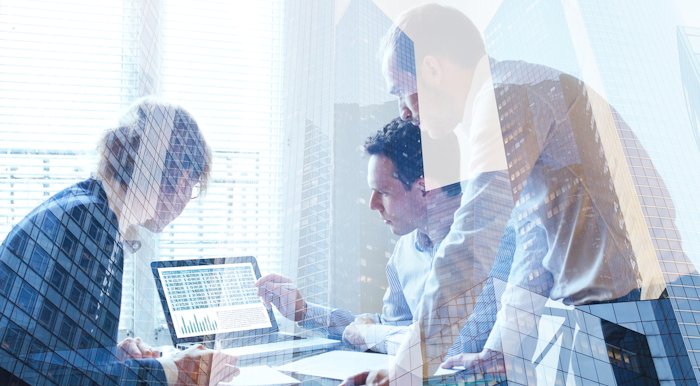 The Collaboration Corner within this issue recounts how one estate planning professional worked with a couple to initiate and lead an effective collaborative experience using the NAEPC Model for Collaboration, and the 5 Critical Best Practices articulated in the NAEPC white paper "High-Performance Teaming and Professional Collaboration."
First, I initiated the conversation with the couple. I enumerated many of the benefits to forming a high-performance team and embracing an explicit process for collaboration. They quickly agreed that doing so would make perfect sense. We discussed each of their existing advisors, why they trusted them and how they had worked with them in the past. In this case, we all agreed to use their existing advisors.
Second, we provided our clients with the tools and resources, in the form of an email message, enabling them to reach out to their existing advisors, and asked the clients to copy us on the email.
Third, we reached out to each of the advisors right away to schedule a face-to-face appointment to reinforce how important they each were to their clients, and how much we were looking forward to working together with them. We discussed the process to make sure they were comfortable, and to solicit any new ideas. This part of the process was really beneficial for us, because we had never worked with any of these advisors, and this gave us an opportunity to get to know them, and to work with them in a different way than they had ever experienced before. We were able to differentiate our team from others they had worked with in the past.
Coordinating the strategy session was cumbersome. We found that oftentimes the advisors wouldn't respond quickly to new scheduling technology, so we had to reach out by email, and then telephone if necessary. We tried to schedule upcoming meetings in advance to get them on calendars.
What was interesting about our first strategy session was how only two of them knew any of the others, and had ever worked together. So, we were all getting to know each other, and working together for the first time. There was a real camaraderie around the whole experience.
This was a complex case, and having each of the advisors in the same room provided invaluable resources. We had done the deep discovery in advance of the first meeting, so we could articulate in simple, clear and concise terms what the couple was trying to accomplish. There were a lot of moving pieces and parts. By having everyone there, we were moving much faster, and achieving more success.
We got along well, but there was a disagreement between me and the insurance advisor. We wanted to reach consensus, but couldn't. So, we decided to present both strategies, enunciating the costs and benefits, advantages and disadvantages of each. There was really no right or wrong answer, so we thought it would be useful for the clients to see both.
The accountant seemed somewhat distant from the process, but was willing to answer questions when asked. Once again, the case involved dynamic complexity, where decisions we made today in our own silos would have had different consequences over time, and in different parts of the system, so we had to do much multi-scenario modeling. I can't imagine how much work would have been involved to coordinate the planning any other way.
We came up with ideas together that I simply would not have come up with on my own. On the other hand, there were strategies and solutions I would have recommended, but it was comforting to get confirmation from the team that I would have been on the right track.
All of the advisors attended the presentation, and we had determined our roles and responsibilities in advance. Because we were all on the same page, the clients were very comfortable to follow our advice, and they could understand why it made sense in the context of what they were trying to achieve.
It was a lot of work for me, as the leader, to coordinate and facilitate the collaboration, but well worth the time and effort. We have experience and expertise, and a compensation structure that supports playing a leadership role in this way.
We now have a working relationship with a number of new advisors, and our clients have enjoyed a raving fans experience. I would anticipate receiving introductions or referrals from advisors or clients in the future as a result.
In the final analysis, this was a "win, win, win" for our group, all of the other advisors, and most importantly for our clients. From my experience, the process is clumsy at first, but only because it's new. Now that I've done this a few times, I've figured out better ways, and can anticipate some of the issues and challenges we will face. We have been getting better and better at this as we go along. And we learn from other advisors each time we go through it. By doing so, I have been able to develop more and better relationships, and grow and evolve as an advisor.
From my perspective, a multidisciplinary team approach is critical for getting best results for my clients. In fact, I would go so far as saying not doing so could create an ethical dilemma. I am looking forward to continuing to develop my process over time.

Member Benefits
NAEPC is excited to welcome Tracers—Investigative Legal Research Software to our dynamic list of member benefit and discount providers. View a list of all member benefits on our website.
Tracers—Investigative Legal Research Software
Tracers, the #1 trusted cloud-based investigative search software, is designed to help you find key pieces of information available only in public and personal records. Since 1996, Tracers has provided estate planning firms, independent lawyers, and process servers access to an online database of over 42 billion records — from over 86,000 sources of data! With U.S. based dedicated account managers on call to help you with any detailed private or public record search, Tracers has become a key legal research tool for estate and probate attorneys and their clients.

Powerful features for estate planning & probate attorneys include:

Cloud-based software accessible from any device
Easy-to-use interface with search history and permissions
Property records search to find contact information for beneficiaries
Skip tracing to construct a family tree or locate lost heirs
Powerful asset search to help create a paper trail
Validate wills and probate concerns
Up-to-date address history search
iPhone and Android apps
Much, much more!

NAEPC members are eligible for a 10% discount on all Tracers search services. Sign up risk risk-free and your first $100 in searches is on us!
For a list of all benefits available to members of NAEPC and our affiliated local councils, please visit our website or click on the categories below.

Who We Are

Reflections on the Values of NAEPC

By James M. Knaus, CFP®, CLU®, ChFC®, AEP®, RICP, MSM

Almost four decades ago, I was encouraged to join the Financial and Estate Planning Council of Metropolitan Detroit. At the time, I was a Trust Officer with a major bank, and began a long-term, positive, fruitful and rewarding relationship with literally dozens of other qualified professionals.

My initial observations and favorable opinions of my new Council colleagues were continually reinforced. The spirit of open collaboration with others for the benefit of our mutual clients persists to this day. Networking opportunities continue to grow, while educational offerings entertain and augment my understanding of constantly changing aspects of comprehensive financial and estate planning.

Upon reflection, I can't think of a better professional organization. I'm truly indebted.