Robert G. Alexander Webinar Series
The Robert G. Alexander Webinar Series was launched in September 2013 to provide estate planners with accessible, high quality, multi-disciplinary education. Programs are available live and on-demand and attendees can choose to register for individual programs, or for a series subscription. We hope you will join us for an upcoming program, scheduled from 3:00 pm to 4:00 pm ET:
Wednesday, April 19, 2017
Valuation Issues in Estate Planning with David P. Adams, CPA, ABV, ASA
REGISTER HERE for the individual program.


Wednesday, May 10, 2017
Effective Estate Planning for Diminished Capacity; Can You Really Avoid a Guardianship? with Diana S.C. Zeydel, JD, LL.M., AEP® (Distinguished)
REGISTER HERE for the individual program.

Continuing education credit is available at each webinar for Accredited Estate Planner® designees. In addition, a general certificate of completion will be made available for those professionals who feel the program satisfies their continuing education requirements and are able to self-file.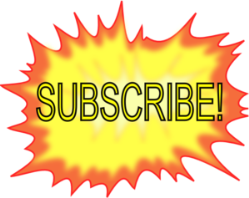 The registration fee for an individual program is $40 for active AEP® designees, $60 for council members, $100 for non-members and $250 for a group gathering. Series Subscriptions are available! The yearly subscription offers a substantial discount to attend all of the programs during the calendar year! After completing the registration you will be emailed a discount code that can be used to register for the programs you wish to attend. (Please allow up to a week for processing.) Register for the series.
$280 Accredited Estate Planner® designee - $360 value
$420 Member of an affiliated local estate planning council or at-large member of NAEPC - $540 value
$700 Non-member - $900 value
$1,125 Council meeting / group gathering (one feed to be shown in a single location to a group) - $2,250 value
54th Annual NAEPC Advanced Estate Planning Strategies Conference
with Pre-conference Sessions for Council Leaders
November 15-17, 2017 - New Orleans, Louisiana
The Roosevelt, a Waldorf Astoria Hotel
You've already made NAEPC your association of choice; why not make the Advanced Estate Planning Strategies Conference your conference of choice? We hope you are planning to join us this fall in New Orleans to experience all that the NAEPC Annual Conference is known for—high quality, multi-disciplinary continuing education credit offered by prominent national speakers, networking with estate planning professionals from across the country, a competitive registration fee with most meals included, and an exciting host city and unique headquarters hotel.
Speakers and topics will be released shortly, and registration will soon be open! Make sure you are checking our website often for the most current information.
We are grateful for the support of all conference sponsors and exhibitors. Please click on each logo to learn more:

NAEPC provides a diverse offering of Value Partners as a resource to you, a member of an affiliated local estate planning council! Take a look at our new benefits, or click on the links below to browse the list by category, or see the full list of opportunities.
New Benefits!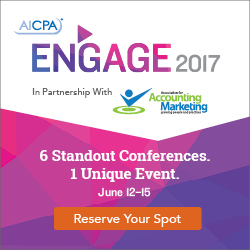 AICPA Engage - June 12-15,2017 - MGM Grand Las Vegas, NV | Online Broadcast
The AICPA Advanced Estate Planning and Personal Financial Planning Conferences join AICPA ENGAGE this June. Experience four days of fresh ideas and breakthrough presentations—all under one roof.
Bring the greatest value to your clients by becoming the most trusted resource for navigating shifts and changes in the global economy. Immersed in four days of leading-edge best practices and ideas from esteemed thought leaders in financial planning and estate planning, you'll learn why past attendees rave about this conference every year.
Choose among five tracks for focused learning: Insurance and Risk Management, Investment Management, Practice Management and Technology, Wealth Management and Tax, and Retirement Planning. You'll refine business strategies, implement new techniques, and learn a holistic approach to every life stage affecting your client's financial outlook. Learn more and register. NAEPC members are entitled to take advantage of a $100 discount by using code "100ENG17" at checkout.
M Brands Film, Inc. (M)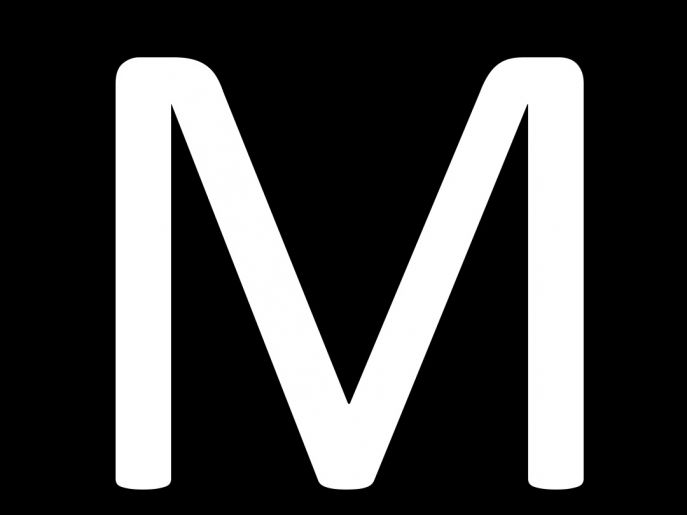 Watch the M welcome video.
Do you have website video? If not, you are turning away 90% of your prospects and clients. Video connects you to pain points, education, support, and retention throughout their wealth preservation journey.
Through a value partner arrangement with NAEPC, M is offering video production services at a 20% discount to members. Through the web, M creates explainer video for your website, social media, and communications. In 45 minutes, M makes the shyest professional shine with sincerity without breaking your budget, interrupting operations, or making a cartoon out of your business. Plus, we offer your clients legacy videos for their loved ones. With 3,000 videos on mbrands.co, we're ready to shoot yours. Ping M (loyalty@mbrands.co) or ring (415.404.9276) to set up a free video assessment of your website and important estate work. Learn more about the M process.
Accredited Estate Planner® Designation Program
Becoming an Accredited Estate Planner® designee is more than just completing an application, submitting it, and waiting for acceptance.
Obtaining the Accredited Estate Planner® designation offers more than an additional set of initials after your name.
Maintaining the Accredited Estate Planner® designation requires commitment.
Commitment to ongoing learning through continuing education
Commitment to high ethical standards
Commitment to maintaining relationships with professionals in the community through membership in an estate planning council
And finally... Commitment to the collaborative approach to estate planning, because that is what best serves the client
ARE YOU COMMITTED? Learn more about becoming an Accredited Estate Planner® designee today!