Estate Planning Hall of Fame® Spotlight

This new section of NAEPC News will highlight the activities and good work of one of the NAEPC Estate Planning Hall of Fame® members in each issue. It is very exciting to kick-off the Spotlight with Martin M. Shenkman, CPA, PFS, MBA, JD, AEP® (Distinguished) of Fort Lee, New Jersey.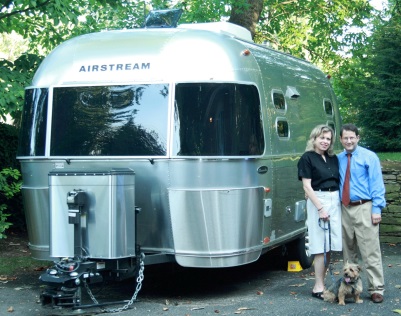 Inducted into the Estate Planning Hall of Fame® in 2013, Marty has been a long-time friend of NAEPC and has given his time freely to the national association and its affiliated councils along with countless charitable activities and endeavors, including his own charity RV4TheCause, which helps those living with chronic illness, their caregivers and loved ones by educating professional and consumers about estate, insurance, and financial planning.
Most recently, Marty was honored by The American Cancer Society and its National Professional Advisor Network as the inaugural "National Professional Advisor of the Year." In tandem with receiving this honor, Marty, his wife Patti, and their canine companion Elvis embarked on a speaking tour through 20 states, during which he will offer presentations on behalf of The American Cancer Society to numerous organizations, and to several estate planning councils! This cross-country tour will be followed closely by a webinar co-hosted with Stephan R. Leimberg, JD, AEP® (Distinguished). NAEPC congratulates Marty on the receipt of his recent award and celebrates his tireless work and unlimited energy while educating the advisor community. Congratulations, Marty!
Recent Changes to the Accredited Estate Planner® (AEP®) Designation Program
Building on amendments to the program requirements accepted late in calendar year 2016, we are pleased to announce several additional changes to the Accredited Estate Planner® designation criteria. We believe these changes are reflective of the changing nature of the profession and build on the addition of the previous changes, which were:
The addition of "philanthropic professional" to the list of accepted disciplines
New qualifying designations/degrees—Chartered Advisor in Philanthropy® (CAP®)*, Certified Specialist in Planned Giving (CSPG), Certified Private Wealth Advisor® (CPWA®), and Master of Science in Taxation (MST)**
Slight changes to the NAEPC definition of estate planning and applicant declarations
The Personal Financial Specialist (PFS) credential is acceptable in place of the graduate coursework requirement for CPA applicants with less than 15 years of experience provided coursework was taken to obtain the PFS credential.
We are excited about the expansion in 2016 and are most excited to announce the 2017 change: the Chartered Financial Analyst (CFA) designation is now accepted as a qualifying credential and we welcome those holding it to contact our office to obtain more information.
Please note, applicants for the AEP® designation must meet all program requirements, complete the application in its entirety, and agree to comply with all ongoing recertification requirements as well as the NAEPC Code of Ethics. For additional information about the AEP® designation program, please visit www.NAEPC.org/AEP.
The Accredited Estate Planner® Designation Committee wishes to express its gratitude to William D. Kirchick, Esq., AEP® for continuing to lead the task force charged with reviewing qualifications & requirements of the designation program.
*Applicants must take the Advanced Estate Planning Course (GS815) through The American College.
**Special requirements must be met and approved by the national office before applying.
NAEPC provides a diverse offering of Value Partners as a resource to you, a member of an affiliated local estate planning council! Take a look at our new benefits, or click on the links below to browse the list by category, or see the full list of opportunities.
New Benefits!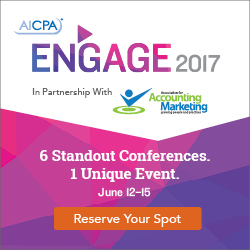 AICPA Engage—June 12-15, 2017—MGM Grand Las Vegas, NV | Online Broadcast
The AICPA Advanced Estate Planning and Personal Financial Planning Conferences join AICPA ENGAGE this June. Experience four days of fresh ideas and breakthrough presentations—all under one roof.
Bring the greatest value to your clients by becoming the most trusted resource for navigating shifts and changes in the global economy. Immersed in four days of leading-edge best practices and ideas from esteemed thought leaders in financial planning and estate planning, you'll learn why past attendees rave about this conference every year.
Choose among five tracks for focused learning: Insurance and Risk Management, Investment Management, Practice Management and Technology, Wealth Management and Tax, and Retirement Planning. You'll refine business strategies, implement new techniques, and learn a holistic approach to every life stage affecting your client's financial outlook.
Learn more and register. NAEPC members are entitled to take advantage of a $100 discount by using code "100ENG17" at checkout.
Notre Dame Tax & Estate Planning Institute—October 26-27, 2017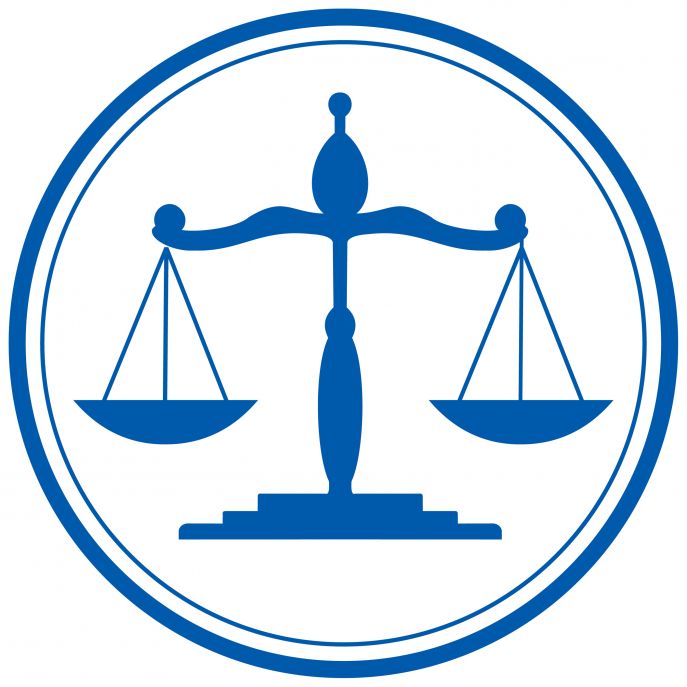 In partnership with the Notre Dame Tax & Estate Planning Institute, the Estate Law Specialist Board (ELSB) offers attorneys a unique opportunity to participate in a live review course and proctored exam to earn the Estate Planning Law Specialist (EPLS) certification—the only national board certification in estate planning—on Wednesday, October 25, 2017. The review course will be taught by Jason E. Havens, JD, LL.M. (estate planning), LL.M. (international taxation), BCS, EPLS, AEP®, TEP, on campus at the Notre Dame Law School from 8:00 am to 12:00 pm followed by the two-hour proctored exam which will begin promptly at 2:00 pm. A reception will be held at the conclusion of the exam. Once registered for the proctored exam, candidates will be contacted by the Estate Law Specialist Board and provided the application for certification which must be completed and returned to the ELSB office by Wednesday, October 11th in order to participate in the on-site review session and exam. To obtain the certification, applicants must successfully pass the examination and their application must be approved by the national review committee. Please note that the exam will be offered in hardcopy format only and exam results will be communicated within thirty (30) days. Cost for members of an NAEPC-affiliated local estate planning council is $595 and for non-members the fee is $645.For more information and to register, please contact the ELSB office at 866-226-2224. All registrants for the review course and the exam will receive a 10% discount on tuition to attend the 43rd Annual Notre Dame Tax & Estate Planning Institute!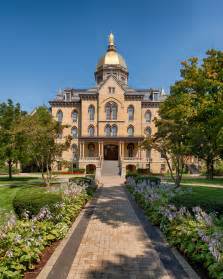 The 43rd Annual Notre Dame Tax and Estate Planning Institute will take place on October 26 and 27, 2017, at the Century Center on the banks of the St. Joseph River in downtown South Bend, Ind. The Institute continues to present practical topics, relevant even if there is no estate tax. The advantage of simultaneous sessions is that one track can focus on creative planning for estate tax reduction while the other track can cover topics relevant for all families, even families with a net worth below the estate tax exemptions. As in the past, the Institute will provide topics focused on income tax planning, such as assignment of income to taxpayers in lower marginal income tax brackets, including elimination or deferral of state income taxes. With dual sessions, individuals attending the Institute can choose topics relevant to their clients.
Of interest, is the session devoted to evaluating the different life insurance policies and the proposals using life insurance that sometimes seem too good. The speaker will first address the type of policy most appropriate for a client's objectives and then discuss how to evaluate proposals using life insurance that may or may not be misleading, such as using premium financed life insurance as a retirement plan substitute. Finally, the speaker will discuss proposals using life insurance that are flawed so that the advisor can steer the client away from a flawed proposal as illustrated in the recent Weber Tax Court decision.
A topic that will become important did not exist a few years ago: Electronic Wills. Imagine sitting in your home, logging on to fill out your will with two witnesses and a notary online via a Skype connection. This is the future. It is coming fast.
Download the preliminary schedule. Visit http://law.nd.edu/alumni/tax-estate/ where information will be posted as it becomes available.
View all of the exciting benefits available to you as a member of NAEPC!
54th Annual NAEPC Advanced Estate Planning Strategies Conference
with Pre-conference Sessions for Council Leaders

NETWORK WITH THE BEST
LEARN FROM THE BRIGHTEST
ATTEND THE EXCEPTIONAL

November 15-17, 2017—New Orleans, Louisiana
The Roosevelt New Orleans, a Waldorf Astoria Hotel
Please plan to attend the 54th Annual NAEPC Advanced Estate Planning Strategies Conference with pre-conference sessions for Estate Planning Council Leaders where we have scheduled the brightest minds in estate planning to make impactful presentations in the areas of estate, tax, trust, insurance and financial planning. Attend to:
Network with estate planning professionals from across the country
Earn up to 15 hours of national, multi-disciplinary continuing education credit
Experience nearly 55 years of educational excellence
Enjoy the historic charm of The Roosevelt New Orleans, a Waldorf Astoria Hotel
For a full list of speakers and topics, please visit our website or download the conference Early Bird brochure.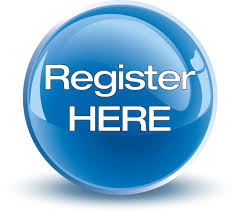 Registration Options
54th Annual Advanced Estate Planning Strategies Conference with Pre-Conference Sessions for Council Leaders $1,125
Includes Council Leadership Day sessions on Wednesday, November 15, 2017, sponsor bonus and technical education sessions on Thursday, November 16, 2017 & Friday, November 17, 2017, presentation material, conference breakfasts & luncheons, and the Wednesday evening Welcome Reception
54th Annual Advanced Estate Planning Strategies Conference $1,025 member* / $1,250 non-member
Includes the Wednesday evening Welcome Reception at 5:00 pm on Wednesday, November 15, 2017, sponsor bonus and technical education sessions on Thursday, November 16, 2017 & Friday, November 17, 2017, presentation material, and Thursday and Friday breakfasts & luncheons.
Companion Package $475
Includes Thursday - Friday breakfasts and companion tours and the Wednesday evening Welcome reception.
Available Discounts
| | | |
| --- | --- | --- |
| $50 | | Early Bird Discount (Registration must be received by September 30, 2017) |
| $50 | | Active Accredited Estate Planner® or Estate Planning Law Specialist designee |
| $50 | | Host Council Discount for Members of New Orleans EPC |
| $100 | | NAEPC Volunteer Discount (available to non-board members of any committee of NAEPC) |
You've already made NAEPC your association of choice; why not make the
54th Annual NAEPC Advanced Estate Planning Strategies Conference your educational event of choice?
Register today!
We are grateful for the support of all conference sponsors and exhibitors. Please click on each logo to learn more:
Robert G. Alexander Webinar Series
The Robert G. Alexander Webinar Series was created in September 2013 to provide estate planners with accessible, high quality, multi-disciplinary education. Programs are available live and on-demand and attendees can choose to register for individual programs, or for a series subscription. We hope you will join us for an upcoming program:
Wednesday, June 14, 2017 3:00pm - 4:00pm ET
A Potpourri of Planning Ideas with Life Insurance • Lee J. Slavutin, MD, CLU®, AEP® (Distinguished)
This intermediate session discusses basic insurance planning ideas, for example beneficiary designations, importance of choosing a strong company, and common tax traps to avoid; as well as more sophisticated concepts such as intergenerational split dollar.
REGISTER HERE
Wednesday, July 12, 2017 3:00pm - 4:00pm ET
Meet the Rileys: Can this Case be Closed? • Philip Cubeta, CLU®, ChFC®, MSFS, CAP®
Join this intermediate to advanced program to plan for J.D. and Mary Riley, age 70, as they plan to exit their $18 million S-Corporation and transition to greater giving and community engagement. What holds them back as they contemplate signing off on their plans? Where might our process have gone wrong? Can the case be saved?
REGISTER HERE
Continuing education credit is available at each webinar for Accredited Estate Planner® designees. In addition, a general certificate of completion will be made available for those professionals who feel the program satisfies their continuing education requirements and are able to self-file.
Individual program registration fees:
$40 for active AEP® designees
$60 for council members
$100 for non-members
$250 for a group gathering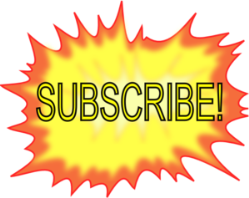 Series Subscriptions are also available! The yearly subscription offers a substantial discount to attend all of the programs during the calendar year! After completing the registration you will be emailed a discount code that can be used to register for the programs you wish to attend. (Please allow up to a week for processing.) Register for the series.
$280 Accredited Estate Planner® designee - $360 value
$420 Member of an affiliated local estate planning council or at-large member of NAEPC - $540 value
$700 Non-member - $900 value
$1,125 Council meeting / group gathering (one feed to be shown in a single location to a group) - $2,250 value