Message from the President
S. Mark Alton, CFP®, ChFC®, CLU®, CAP®, CPWA®
Syracuse, New York
Dear Reader:
NAEPC has been doing a lot of soul searching lately about what makes our association distinctive and how that uniqueness benefits our member councils, their members, and the Accredited Estate Planner® (AEP®) designees.
First, I believe we are an association of leaders. AEP® designees demonstrate their leadership by earning the only graduate-level specialization in estate planning, which extends beyond the requirements of one's primary degree, designation, or discipline. Members of councils show their leadership by actively contributing to their estate planning council. Council leaders invest their time and share their talents while engaging interactively locally and at Council Leadership Day and Regional Leadership Day. These examples of leadership ultimately contribute to the success of the profession, excellent client service, and stronger communities.
Second, we are all committed to teamwork and working together within multidisciplinary teams. Within "High-Performance Teaming & Professional Collaboration: A Multi-Disciplinary Team Approach to Estate Planning," NAEPC has articulated a model and best practices for initiating and facilitating effective collaboration. This model serves as a guiding star, as well as a lens through which we can view our activities and relationships and is embraced by those who possess strong leadership qualities. If you have not already read the white paper, I encourage you to do so today.
Third, we share a devotion to lifelong learning. We listen to and learn from one another about how to evolve and grow as professionals, as do the councils with one another. This collaboration at its core is a learning experience, which enables us to address issues and concerns and is how we identify and take advantage of opportunities.
I believe the essence of what makes NAEPC unique is our relationship with one another, whether those relationships are member to member, council to member, or council to council. Through all, we offer one another support, listen to and learn from one another, and accomplish things together that we simply could not on our own.
There is no doubt that your membership in NAEPC provides tremendous value. However, not all of us are taking full advantage of the many opportunities. Following is a list of benefits applicable to councils, members, or both, that you may not have considered:
And finally, I'm excited to announce that we'll be adding a new section to this newsletter each issue. The "Collaboration Corner" will include stories of successes and overcoming challenges with regard to working in a collaborative environment. Don't miss the next issue!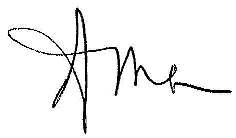 56th Annual NAEPC Advanced Estate Planning Strategies Conference
with Pre-Conference Sessions for Council Leaders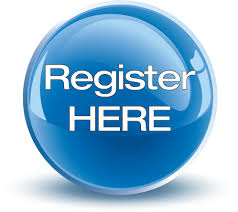 5 Reasons to Attend the Conference:
Grow your network of like-minded professionals, creating a team in which you are a key player.


More social and networking time than ever before.


Enhance your knowledge, learning from the profession's leading experts while earning up to 17 hours of continuing education credit across all disciplines.


Acquire specialized information to ensure you are performing at your best, enabling you to make a difference for your clients and within your community.


Experience the uniqueness of Las Vegas and The Cosmopolitan of Las Vegas.
REGISTRATION FEE
Starts at $1,045
Single-day passes now available

DISCOUNTS
Available to early registrants, AEP® designees, EPLS certificants, and members of Nevada councils

LEARN MORE &
REGISTER EARLY TO SAVE
www.NAEPC.org/conference
See all conference details, including registration fees and packages, on our website, www.NAEPC.org/conference.
We are grateful for the support of all sponsors and exhibitors from the upcoming 56th Annual NAEPC Advanced Estate Planning Strategies Conference, including those shown below.
Please click on each logo to learn more.

Accredited Estate Planner® Designation
How Estate Planning Professionals Set Themselves Apart
The Accredited Estate Planner® (AEP®) designation exemplifies commitment.
To the collaborative approach to estate planning
To high ethical standards
To relationships with multi-disciplinary professionals forged through membership in an estate planning council
To ongoing learning and continuing education
Awarded only to multi-disciplinary professionals who meet strict requirements of education, experience, knowledge, professional reputation, and character, the AEP® designation makes certain you will set yourself apart from your competition. Gain the competitive edge; discover more about the AEP® designation at www.NAEPC.org/AEP today!

Member Benefits
As an AEP® designee or council member, you have access to a list of nearly 40 member benefits spanning a range of categories.
New & Featured Benefits
ACTEC Family Estate Planning Guide
Fellows of The American College of Trust and Estate Counsel, ACTEC, share their expertise to explain the basics of wills, estate planning, and guardianship to families in short video presentations. NAEPC professionals are encouraged to share the ACTEC Family Estate Planning Guide videos with clients. New videos are released monthly. Topics include IRAs and IRA Beneficiaries, What is Probate?, What is Joint Tenancy and When Should I Use It? and more. To learn how to embed these videos on your website visit actec.org/share.

Follow ACTEC on LinkedIn, Facebook, Twitter, and YouTube to stay up to date on estate planning information.

> Learn more about ACTEC, benefits available to members of NAEPC, and additional resources available to wealth management professionals.

ACTEC Family Estate Planning Guide is made possible through support of the ACTEC Foundation. NAEPC is grateful to The American College of Trust and Estate Counsel for offering this valuable benefit to our members.
Journal of Financial Service Professionals, the Official Publication of the Society of FSP
The Journal of Financial Service Professionals, the official publication of the Society of FSP and considered by many the most valuable benefit of membership in FSP, is now available to members of NAEPC at a special discounted price.

Each issue of the Journal delivers impactful information and results-oriented content you can apply in your practice immediately, including a column dedicated exclusively to estate planning topics. Contributors to the Journal are thought leaders and experts from the entire spectrum of financial services, reflecting the nature of your practice—which requires a collaborative, multidisciplinary approach to deliver the highest level of client service possible. Enjoy the Journal's superior content in your choice of format; your subscription includes the print edition, online version, and digital edition which is designed to be read from your smartphone or tablet.

Subscribers to the Journal receive tremendous value: six issues per year, a study/discussion guide for each one, free access to programs based on Journal content, and access to archived issues going back to 2007. As a NAEPC member you get all those benefits at a 20% discount—just $104/year.

Take advantage of this opportunity to put cutting-edge knowledge to work for your clients now. You can subscribe here, or call 800-392-6900 (M-F, 8:30am-4:00pm ET) and tell FSP you're a member of NAEPC who wants to subscribe to the Journal.
MileMark Media, LLC
At MileMark Media, we exclusively build law firm websites. We utilize our extensive industry knowledge, incorporate dynamic strategies from our dozens of studies on optimizing conversions and implement best practices that support our findings. We are the best of both worlds when it comes to internet marketing and legal marketing; let us build you the perfect law firm website.

MileMark Media offers NAEPC members a 10% discount on all website and marketing packages. Use discount code "NAEPC" or mention you came from the NAEPC website when contacting us to receive the discount. We have worked with numerous estate planning law firms to grow their business, contact us today at https://www.milemarkmedia.com/contact/ or by emailing Vincent M. Tittel directly at vince@milemarkmedia.com.
Trusts & Estates Magazine
Trusts & Estates' in-depth peer-reviewed articles have made the magazine the authority on estate law, tax issues, and wealth management for over a century. Attorneys, fiduciaries, accountants, investment advisors, charitable giving specialists, family office executives, insurance agents, and valuation experts all contribute their insight and advice to the pages of the magazine. Always with a view to helping you better meet your client's needs. Written by experts for experts!

All the benefits of full priced subscriptions are yours...even at this low rate!

Every subscription includes 12 monthly issues of Trusts & Estates magazine, in print and digital editions.
Unlimited access to ALL Trust & Estates online premium content.
Our annual special issues: Tax Year In Review and Charitable Giving
Free weekly newsletter The Estate Planner brings financial advisors expert advice on trusts and estate planning issues

Subscribe to Trusts & Estates at the low NAEPC member price of just $149. Save 60% off the regular $375 rate!

New Subscribers, click HERE

Existing Subscribers, click HERE to renew (please have your account number ready)

Who Are We?

By Kit MacNee, CFP®, CRPC®, AEP®, CSPG®

When we think about the value and values of NAEPC, we often focus on the excellent and collaborative work of its individual members. NAEPC is much more than an association of designees, however, boasting over 275 member councils, all making a difference in their home community and for the profession.

The Financial & Estate Planning Council of Metropolitan Detroit hosted its first Pro Bono Day in 2018, which provided first responders with complimentary basic estate planning documents at an event held at a police training center in conjunction with National Estate Planning Awareness Week. The success of this event went far beyond the documents created for these individuals and helped many families by providing peace-of-mind and a valuable service for those who work to protect their community every day. This event is truly a reflection of the values of our association and those councils and individuals who are members—compassion, community, and service.

Kit MacNee, CFP®, CRPC®, AEP®, CSPG® is a member of the NAEPC Board of Directors and currently serves as chair of the Council Relations Committee.