Council of Excellence Award
The 2017 application can be downloaded HERE and is requested back by Friday, May 5, 2017.
---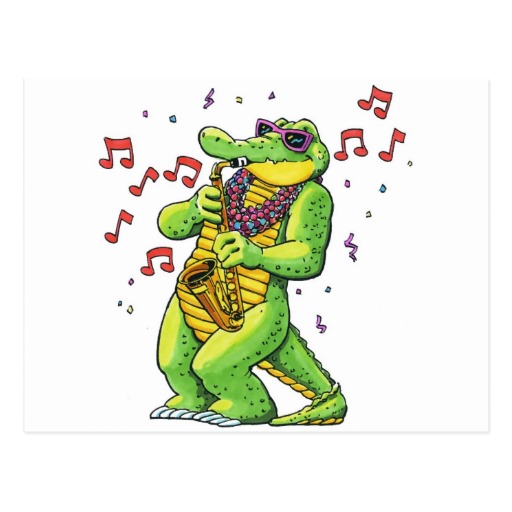 The award ceremony will take place in New Orleans on Wednesday, November 15, 2017 at the NAEPC Annual Advanced Estate Planning Strategies Conference during Council Leadership Day.

Simple rules, an easy to fill out application, and an opportunity to toot your horn with the big gators

Please consider this an invitation to compete and rock with us in the "Big Easy" this November! Good Luck, stay cool and apply soon!
---
Created in 2014, the National Association of Estate Planners & Councils Council of Excellence Award is designed to recognize those councils affiliated with the NAEPC that are positioned toward success. The program criteria were carefully developed with all council sizes in mind by a task force of council leaders, past presidents of NAEPC, and current board members.
The Council of Excellence Award is named for two individuals who truly sought to strengthen the bond between NAEPC and its affiliated councils during their terms on the board. Walter Lee Davis, Jr. served as president of the association in 2008 and was instrumental in forming the Council Relations Committee, a group of volunteer members who are charged with being a liaison between affiliates and the national association. Leonard H. Neiman served the association as a board member for over fifteen years. He worked tirelessly to gather information about estate planning councils from around the country, both affiliated and unaffiliated, and to make contact with their leadership to help explain the benefits of affiliating with NAEPC.
2017 Council of Excellence Awards will be offered within the following council sizes:
| | |
| --- | --- |
| Extra Small & Small (1-100 members) | Medium (101 – 250 members) |
| Large (251 – 400 members) | Extra Large (401 members or more) |

Each application will be assessed in the following seven areas: Leadership & Council Management; Membership Growth & Retention; Programming & Events; Communications; Financial Health; Public Outreach; and Involvement with NAEPC. At its discretion, the committee may also honor those councils who have demonstrated achievement with a "5 Star Council" award.
---
2017 Application
The 2017 application can be downloaded HERE and is requested back by Friday, May 5, 2017.
Interested in learning more about the Council of Excellence Award? Download a brief informational PowerPoint presentation, "Achieving Excellence", HERE.
View a list of 2016 recipients HERE
---
What Councils are Saying...
"As winners of the Council of Excellence Award two years in a row, we have capitalized on the ability to listen to the periodic NAEPC webcasts at no cost for a group. We have had very good attendance by our membership for the webcasts with lively discussions. Our members commented on the positive aspects of multi-disciplined members sharing their approaches to the speakers' presentation." - Baltimore Estate Planning Council