NAEPC President's Message - December 2018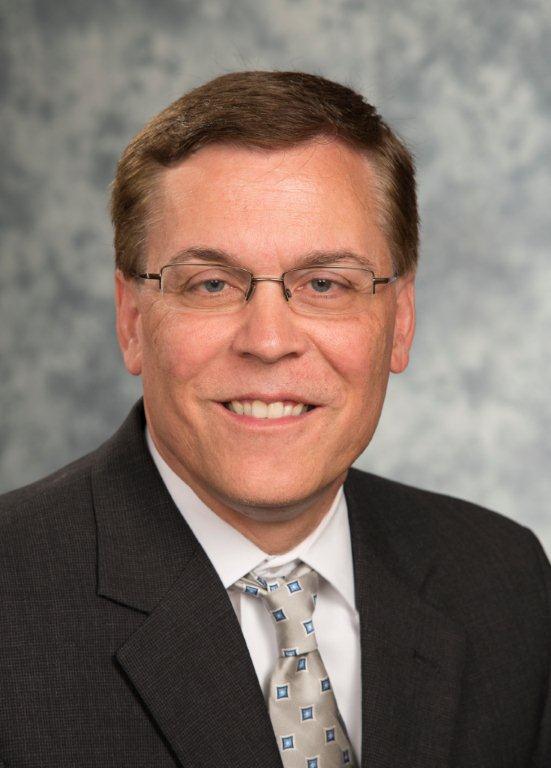 S. Mark Alton, CFP®, ChFC®, CLU®, CAP®, CPWA®
Morgan Stanley
Syracuse, NY
Dear NAEPC Members:
Welcome to Estate Planning 2.0! Exponential growth in computing power, automation, 3D sensing, artificial intelligence, machine learning, 5G, which will be 100X faster than 4G, the internet of things, autonomous vehicles… The world is changing at such a rapid pace, and the rate of change is accelerating. Persistent advances in technology are threatening the traditional role of estate planning professionals from every discipline. The future of estate planning is fraught with tough challenges and full of exciting opportunities. To be most successful, we will need to learn to adapt to an onslaught of disruptive forces, and fend off the likes of fee compression and robo-advisors. The good news is that by working together in close collaboration, and by pursuing a more purposeful estate planning approach, we can control our own destiny and literally design the future we want to see.
At NAEPC, our Mission is to "promote excellence in estate planning." But, what is excellence in estate planning, and what is the ultimate purpose for the work we all do together?
First, let's consider what excellence in estate planning is not. We know from the shirtsleeves proverb that 70% of the time, the family wealth, family values and family itself are dissipated within the second generation, and only survive the third generation 9% of the time.
65% of the time, it's for lack of trust and communication within the family. 25% of the time, it's for lack of preparation of the next generation to receive the wealth in a way that will promote growth and freedom, rather than cement entitlement and dependency. 10% of the time, it's for lack of an overarching, meaningful and multigenerational purpose for the wealth.
The truth is, money and property is just a tool to help support the growth of the real wealth in the family; the human and intellectual resources of its individual family members, and the quality of their relationships together. Money without a purpose is meaningless. Without losing sight of the importance of tax planning, asset protection and providing maximum flexibility and control, it's important to highlight that transferring maximum wealth is just a means to an end.
The ultimate purpose for our work is to help families overcome the shirtsleeves proverb, and to promote individual, family and community flourishing. To me at least, this is the essence of excellence in estate planning. Achieving such lofty goals will surely require us to evolve our practices, and to learn and develop more qualitative and high-level relationship skills and activities. By doing so, we will protect our franchise and simultaneously provide tremendous incremental value to the families of wealth and family enterprises we serve. Artificial intelligence and machine learning cannot possibly compete with us on this turf.
For our part, NAEPC recognizes and encourages "excellence in estate planning" by awarding the Accredited Estate Planner® (AEP®) designation to elite professionals who meet the most stringent requirements of advanced education, expertise, deep experience, professional reputation and character, and who commit to the team concept of estate planning. These are the professionals who are most admired by their peers, and who demonstrate extraordinary leadership by setting the gold standard for excellence in estate planning. If you have not already distinguished yourself by obtaining the AEP® designation, why not join the team in pursuit of excellence in estate planning by applying today?
Additionally, we will continue to serve our councils and their credentialed members by providing exceptional resources and unsurpassed education and networking opportunities. We value your feedback, so please let us know if there is anything we should be doing for you that we are not currently doing, or if there is anything we are doing that we shouldn't be doing.
When I close my eyes, I see a very bright future, and a world of possibilities for making a difference in people's lives, in the lives of their individual family members, in the institutions and causes they care most about, and in their communities. I see an endless well of opportunities for making the world a better place, and for leaving a legacy that's worth living for.
I would be remiss if I did not conclude my first message by thanking the many leaders who served before me; I am grateful to those who have done so. In addition to the long list of volunteers, officers, directors and past presidents, I owe a special "thank you" to our immediate past president M. Eileen Dougherty. Her leadership has been critical to beginning 2019, and my presidency, on a solid foundation on which to build.
Sincerely,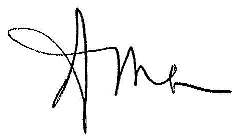 S. Mark Alton, CFP®, ChFC®, CLU®, CAP®, CPWA®
2019 President