NAEPC President's Message - September 2017

Paul S. Viren, CLU®, ChFC®, AEP®
Viren & Associates, Inc.
Spokane, WA

Having served on the Spokane Estate Planning Council and NAEPC boards of directors for many years I have the perspective of time and experience (I call that getting old!) that reaffirms the privilege of being an Accredited Estate Planner® (AEP®) designee. Like you, I am passionate about estate planning!
To help clients and their families in planning and preparing for their future is truly an amazing honor. The future I refer to is not only for tomorrow but for generations to come. Collectively, the advisor team works patiently and carefully to guide these families in making their life's goals a reality. What we do is humble work and takes plenty of patience and good listening. Our important work will last for generations, and while our names may be lost to the ages, the legacy we leave behind truly makes a difference for the families we serve.
Being an AEP® designee matters! It matters because we subscribe to a set of principles that include an unwavering dedication to working collaboratively with other advisors, high ethical standards, and putting clients' interests ahead of our own.
For those who are active AEP® designees, I am so proud of your work and dedication to the estate planning profession. If you are not yet an AEP®, I encourage you to consider attaining the designation as it truly sets you apart as a leader in the estate planning field, and acknowledges that your experience and expertise can be relied upon by other professionals and your clients. If you would like more details or an application, please visit www.NAEPC.org/AEP. If you have any questions about becoming an AEP®, please call me or the national office at any time.
Until November,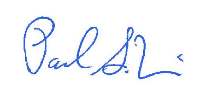 Paul S. Viren, CLU®, ChFC®, AEP®
Financial Planner