Affiliated Councils Overview
Congratulations! You have reached the section of our website dedicated to those councils affiliated with NAEPC.
Within you will find pages dedicated to the benefits, programs, and services offered by NAEPC and just for estate planning councils. Each tab is specific to each program or service.
Please take some time today to peruse the pages below. In the event you have questions, please contact our national office at councilservices@naepc.org or 866-226-2224. We are also always available to host a 30-minute benefit "refresher" call with a council representative or board – just say the word!
The NAEPC offers a variety of services to those local estate planning councils that choose to affiliate. Benefits are provided to the estate planning council and to the individual members of each EPC and vary from educational opportunities to discounts on practice aids.
Looking to learn more? Please view the information contained in both the information for Affiliated Councils menu and the information for Unaffiliated Councils menu or contact our office to schedule a 30-minute telephone conference to discuss the benefits affiliation.
Councils in the News
September 1, 2017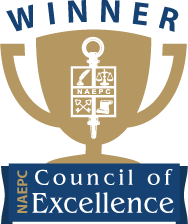 Please join us in congratulating the winners of the 2017 Council of Excellence Awards:
Extra-Small / Small Council:
Estate Planning Council of San Bernardino
Medium Councils:
Greater New Jersey Estate Planning Council, Inc.
Spokane Estate Planning Council
Large Councils:
Estate Planning Council of New York City
Baltimore Estate Planning Council
Extra-Large Councils:
Boston Estate Planning Council
Estate Planning Council of Cleveland
Philadelphia Estate Planning Council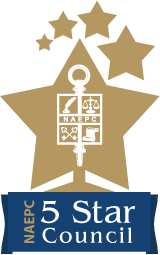 We also celebrate with those Estate Planning Councils honored with "5 Star" status, recognizing achievement and success in the daily operation of a successful organization:
Extra-Small / Small Councils:
Estate Planning Council of Bergen County, Inc.
Northwest Washington Estate Planning Council
Medium Councils:
Central Arizona Estate Planning Council
Estate Planning Council of Central New York
Estate Planning Council of Eastern New York
Nassau County Estate Planning Council
New Orleans Estate Planning Council

Learn more about the Council of Excellence awards.
---
Interested in having your council listed on this page? Send us an email!