Estate Law Specialist Program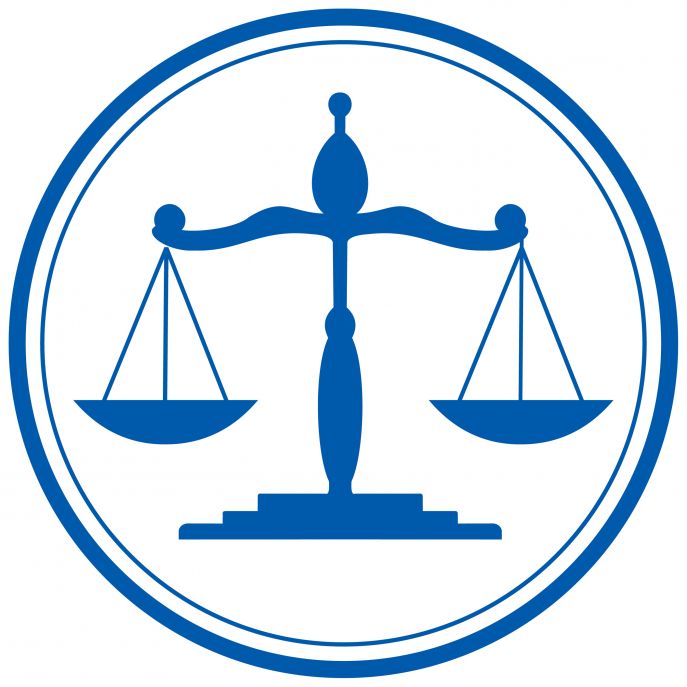 The Estate Law Specialist Board, Inc., an ABA-accredited, attorney-run subsidiary of the National Association of Estate Planners & Councils in Cleveland, Ohio, administers the only national, board certification of an attorney as an Estate Planning Law Specialist (EPLS). We believe that specialization is the future of practicing law and, as specialization increases, it will benefit lawyers and the public.
Attorneys who become Board-certified under this program demonstrate a high level of professionalism and commitment to the concept of specialization. We believe that as attorney specialization increases, it will benefit not only lawyers but the clients they serve. This program is currently the only program, other than certain state bar association programs which are only for residents of their particular states, to Board-certify attorneys as Estate Planning Law Specialists. The Estate Law Specialst Board, Inc., was initially accredited by the ABA in 1996 and has successfully attained reaccrediation every five years since that time. The most recent reaccreditation was awarded to the ELSB, Inc., on August 11, 2014.
To obtain Board-certified status, an attorney must meet the following requirements:
Five or more years as an estate planning attorney during which at least 40% of the attorney's practice is devoted to estate planning at an enhanced level of skill and expertise
36 or more hours of continuing legal education in estate planning topics earned during the three years preceding filing of the application
Verification of professional liability insurance coverage at a minimum of $1,000,000 per claim
Recommendations from at least five colleagues, a majority of whom must have known the applicant for a minimum of 3 years, who are not related to or within the same firm as the applicant who can attest to the applicant's reputation for involvement in estate planning in a professional manner and who can provide specific information about the applicant's competence and qualifications to practice in the field at the enhanced level of skill and expertise required for this designation
Passing a comprehensive, national examination designed for actively practicing estate planning attorneys
See complete details about standards for certification.
Many states permit lawyers to hold themselves out as specialists if their certification is awarded by an ABA-accredited program. Each lawyer must consult the rules in his or her own state to determine any restrictions to the use of the EPLS certification. Also, you may wish to consult the ABA Model Rules of Professional Conduct.
Find an Estate Planning Law Specialist near you.
---
Upcoming Live Review Course & Proctored Exam
Estate Planning Law Specialist Certification Live Review Course & Exam scheduled on October 25th
In partnership with the Notre Dame Tax & Estate Planning Institute, the Estate Law Specialist Board offers attorneys an opportunity to participate in a live review course and proctored exam to earn the Estate Planning Law Specialist (EPLS) certification - the only national board certification in estate planning. The review course will be offered on October 25, 2017 on campus at the Notre Dame Law School from 8:00 am to noon followed by the two-hour proctored exam which will begin promptly at 2:00 pm. Once registered for the proctored exam, candidates will be provided with the application for certification which must be completed and returned by Wednesday, October 11th in order to participate in the review session and exam. To obtain the certification, candidates must successfully pass the examination and receive application approval by the national review committee. Please note that the exam will be offered in hardcopy only and exam results will be communicated within thirty (30) days. Cost for members of an NAEPC-affiliated local estate planning council is $595 and $645 for non-members. See detailed information and registration form. For questions or assistance, please contact the Estate Law Specialist Board office at 866-226-2224.
---
2017 Board Roster with Officers
President:
R. Mark Kirkpatrick, Esq., LL.M. (taxation), EPLS, AEP®
Coale Dukes Kirkpatrick & Crowley PC
2610-B Dauphin Street, Suite 101
Mobile, AL 36606
mkirkpatrick@cdklaw.com
http://www.cdkclaw.com
President-Elect:
Eido M. Walny, Attorney, EPLS, AEP®
Walny Legal Group, LLC
751 N. Jefferson Street, George Watts Building
Milwaukee, WI 53202
ewalny@walnylegal.com
http://www.walnylegal.com
Secretary/Treasurer:
Caryn B. Keppler, JD, EPLS, AEP®, TEP
Putney, Twombly, Hall & Hirson LLP
521 Fifth Avenue
New York, NY 10175
ckeppler@putneylaw.com
http://www.putneylaw.com
Directors:
C. Michael Adams, Jr., CPA, JD, LL.M., EPLS, AEP®
Williams McDaniel, PLLC
717 S. White Station Road
Memphis, TN 38117
http://www.williamsmcdaniel.com
R. D. "Don" Estes, BA, LL.B.. EPLS, AEP®
Estes Law Firm, P.A.
4741 Fremont Avenue South
Minneapolis, MN 55419-5206
Jason E. Havens, JD, LL.M. (EP), LL.M. (Int'l Tax), BCS, EPLS, AEP®, TEP
Holland & Knight LLP
50 N. Laura Street, Suite 3900, Jacksonville, FL 32202
315 S. Calhoun Street, Suite 600, Tallahassee, FL 32301
jason.havens@hklaw.com
http://www.hklaw.com
Tassma A. Powers, JD, CTFA, EPLS, AEP®
Home Ranch Office, LLC
441 Landmark Drive, Suite 100
Casper, WY 82609
Michael D. Stice, Attorney, EPLS, AEP®
Holmes & Stice, PLC
2060 Ft. Henry Drive #200, Sun Trust Bank Bldg.
Kingsport, TN 37664
mstice@holmes-stice.com
http://www.holmes-stice.com
Alexander M. Taylor, Attorney, EPLS, AEP®
Kennerly Montgomery & Finley, PC
550 W. Main Street, Suite 400
Knoxsville, TN 37902-2515
alex@kmfpc.com