A Message from Our President - April 2020
---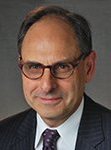 Dear NAEPC Members and Guests of Our Website:
What a whirlwind the first few months of my presidency and this year have been! Our daily lives have changed so dramatically in recent days; patience and flexibility have certainly become the association's keywords as we navigate changing times. You are invited to review the NAEPC response to COVID-19 on our website.
The board of directors and staff have never been more grateful for the support of the association's members, councils, sponsors, friends, for the technology that allows us to stay connected during these disconnected times, and for the ability to continue on with many of our regular activities. Our board is working diligently to review our activities and to provide value to our members, specifically for those items related to estate planning in these uncharted waters. This message will provide you with several updates on these activities.
The national board of directors has recently voted to endorse the efforts of each state and other jurisdictions to enact legislation permitting, on a permanent basis, remote notarization and remote apostille designations on all estate planning documents in order to help clients to more efficiently carry out their estate planning objectives. NAEPC, with its 2,100 Accredited Estate Planner® designees and 270 councils and their 30,000 allied professionals, is in a unique position to assist in this effort; we hope you, our members, will find it valuable.
As work situations for most professionals are now almost exclusively remote and may remain so for quite some time, we are very pleased to be able to provide our members with access to "How I'm Changing My Practice and Client Meetings to Address the Coronavirus" with Jonathan G. Blattmachr, Esq., AEP® (Distinguished), Mitchell Gans, JD, Martin M. Shenkman, CPA/PFS, MBA, JD, AEP® (Distinguished) & Paul Gentile of LogMeIn, Inc.* This one-hour webinar is graciously offered on a complimentary basis by Stephan R. Leimberg, JD, AEP® (Distinguished) and Leimberg Information Services, Inc. (LISI). The presenters share their thoughts and steps they are taking within their own practices related to signing documents in the current environment, offers an audio overview of a virtual client meeting and document signing and working with homebound clients, and provides a review of helpful technology-based services and practices that may ease the transition to working remotely or that may help remote work be more efficient. Access this complimentary on-demand program and download handouts.
The board has also formed a task force to investigate the creation of a resource library of educational items related to estate planning in light of COVID-19 and we are grateful to president-elect William D. Kirchick, Esq., AEP® for leading this group.
The health and safety of in-person event attendees, members, sponsors, and guests is of utmost importance and the most critical issue currently in front of the association's leadership. At the time this letter was written, we have not made a decision to cancel the 57th Annual NAEPC Advanced Planning Conference, but are carefully reviewing options and retain the right to do so if it is the best interest and health of the attendees/members. We've made slight adjustments to other activities and are now addressing the possibility of delivering the Regional Leadership Day Conference virtually, which have historically taken place in June. Although challenging, these extremely important conversations and changes provide a unique opportunity for NAEPC to branch out into new initiatives and delivery methods for educational and developmental programming.
One of the things that has become abundantly clear in recent days is how committed the Estate Planning Councils are to their members. Our staff, board members, and council relations representatives are fielding questions from council staff and leaders about how to keep members engaged, how to continue to provide educational programming, and when and how to move forward. This certainly demonstrates the commitment that the councils have to their members, a commitment we hope will be shared with the councils in return when meetings and events begin again.
If, in the days ahead, you find yourself with some extra time or simply need a break, please register to attend a webinar in the Robert G. Alexander Series. These upcoming and on-demand programs are an excellence source of educational content and the first of the season have received excellent survey results! Now is also the perfect time to learn more about the Accredited Estate Planner® (AEP®) designation. Applications are being accepted and our program administrator, Susan Austin-Carney, is excited to answer your questions and would be delighted to process your application in the days ahead.
Our national network of estate planning professionals has never been stronger. Together, we will help our country emerge from this situation stronger and prepared for our "new normal." I encourage you to contact me at any time during the year with your questions and suggestions.
Sincerely,



John P. "Jack" Garniewski, Jr., CPA/PFS, CFP®, AEP®
2020 President