A Message from President Kirchick
---
Watch a video message from 2021 President William D. Kirchick: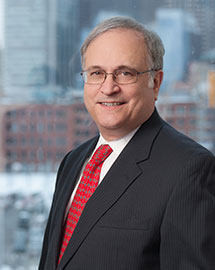 Dear NAEPC Members and Guests of Our Website:
Thank you for reading this message. What a whirlwind 2020 was! The board of directors and staff have never been more grateful for the ongoing support of the association's members, councils, sponsors, friends, and for the technology that allows us to stay connected during disconnected times.
As I began to plan for my time as the association's president it was clear that my presidency, as was Jack Garniewski's before me, is not going to be "business as usual." This year you have my commitment that NAEPC will remain attentive to the needs of our member designees and councils while continuing virtual events for estate planning council leaders and staff executives, enhancing benefits available to Accredited Estate Planner® designees (including the availability of unique events specially-designed for these individuals), furthering the work of the Diversity, Equity and Inclusion Task Force, and approaching all of the association's activities with flexibility and an open mind while prioritizing the health and safety of members related to hosting in-person events. It is also one of my primary goals to continue to strengthen the bond with the 275 councils affiliated with NAEPC and the network of approximately 30,000 individual members within these councils by reinforcing the value of membership.
If, in the days ahead, you find yourself with some extra time or simply need a break, please register to attend a webinar in the Robert G. Alexander Series. These upcoming and on-demand programs are an excellent source of educational content. Now is also the perfect time to learn more about the Accredited Estate Planner® (AEP®) designation. Applications are being accepted and our program administrator, Susan Austin-Carney, is excited to answer your questions and would be delighted to process your application in the days ahead.
Our national network of estate planning professionals has truly never been stronger. Together, we will help our country and your communities emerge from this situation stronger and prepared for the days ahead. I encourage you to contact me at any time during the year with your questions and suggestions.
Now is a great time to get involved! If you have an interest in serving on a committee of NAEPC and being part of the success this coming year, please let us know.
Sincerely,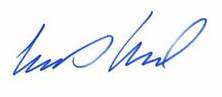 William D. Kirchick, JD, AEP®
2021 President