NAEPC Council Relations Committee Roster
The Council Relations Committee has two charges - helping affiliated local estate planning councils take advantage of the benefits, programs and services offered to them by virtue of their membership and helping to affiliate those councils that are not currently members of the association.
Each affiliated local council is assigned a representative from the Council Relations Committee who serves as a liaison between the council and national board, this person is known as your territory representative. Use the drop down menu at the bottom of this page to find your council name, click, and the name of your territory representative will appear. One more click and you'll be directed to contact details for your representative.
We are grateful to the committee for their time and expertise:
Committee Chair: Michael P. Panebianco, JD, LL.M. (taxation), AEP® · Concord, NH
Hartman Axley, CLU®, ChFC®, JD, CFP®, MSFS, RHU, AEP® (Distinguished) · Arvada, CO
Lawrence K. Bogar, AEP®, AWMA®, ChFC®, AAMS®, LUTCF · Montclair, NJ
Kristi Bushnell, CPA · Spokane, WA
Leigh J. Cason, CTFA, MA (Law: Wealth Management & Financial Planning), AEP® · Virginia Beach, VA
Paul M. Caspersen, CFP®, MS (Financial Planning & Taxation), AEP® · Gainesville, FL
Richard G. Chalifoux, JD, AEP® · Garden City, NY
Joshua Didion, JD · Toledo, OH
Thomas M. Griffith, ChFC®, CAP®, AEP® · Syracuse, NY
Philip Herzberg, CFP®, CTFA, AEP®, CDFA® · Miami, FL
Darcy Kathleen Houghton, Esq., AEP® · Reno, NV
Andrew T. Huber, JD, LL.M. (taxation), AEP®, CAP® · West Palm Beach, FL
Theresa L. Hughes, MBA, CTFA, AEP® · Newark, DE
Harvey A. Hutchinson III, JD, LL.M. (taxation), CFP®, AEP® · Daphne, AL
William D. Kirchick, Esq., AEP® · Boston, MA
Karly A. Laughlin, CPA, AEP® · Wilmington, DE
Lawrence M. Lehmann, JD, CAP®, AEP® · New Orleans, LA
Russell L. Luna, CLU®, ChFC®, CLTC, AEP®, CDFA™ · Greenwood Village, CO
Kit Mac Nee, CFP®, CRPC®, CSPG, AEP® · Los Angeles, CA
Lawrence J. Macklin, Esq., CPA, AEP® · Baltimore, MD
Erin E. Markham, CTFA, AEP® · Wilmington, DE
Bronwyn L. Martin, MBA, ChFC®, CLU®, CLTC®, CRPC®, CFS®, CMFC®, AEP®, LACP, AIF® · Kennett Square, PA
Lisa Maria Micka, CFP®, CPWA®, AEP® · Chicago, IL
Tina Myers, CFP®, CPA/PFS, Mtax, AEP® · Cleveland, OH
Amy E. O'Bannon, CTFA, AEP® · Memphis, TN
James M. O'Neil, Jr., Esq., AEP® · Boston, MA
Amy Carr Permenter, CPA, CFP®, AEP® · Charlotte, NC
Juan C. Ros, CFP®, CSPG, MBA, AEP®, CEPA, CVGA · Thousand Oaks, CA
Charles B. Sachs, CFA, CFP® · Miami, FL
Tony A. Scott, CPA, JD · Edmond, OK
Stephen F. Starzec, CWS®, CPA , CTFA · Denver, CO
Richard W. Stumpf, CFP®, CEBS, AEP®, AIF®, CPFA · Wichita, KS
Yolanda Tam, CLTC, LUTCF · Hurricane, WV
Brent A. Thomas · Birmingham, AL
Thomas V. VanRobays, JD · Omaha, NE
Paul S. Viren, CLU®, ChFC®, AEP® · Spokane, WA
Rachel L. Votto, CPA, AEP® · Ridgewood, NJ
Eido M. Walny, Atty, AEP®, EPLS · Milwaukee, WI
Shane Westhoelter, AEP®, CLU®, LUTCF · Albuquerque, NM
Nancy Williamson, JD · Sunnyvale, CA
Kim B. Young, JD, CFP®, AEP® · Dallas, TX
Tim Zeigler, CSA · Philadelphia, PA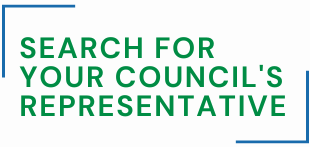 Council Relations Committee Member Assignment
Need to find your council rep, or one in your area? Use the dropdown below to select your local council and view your current relations committee representative.