Programming Resources
"No-Charge" Speaker Program
NAEPC offers each affiliated local council one speaker or webinar each year at no charge through the "No-Charge Speaker Program." A full packet of information can be downloaded HERE. The participating speakers are either current board members of NAEPC or past presidents and will offer both a technical presentation and a bit about NAEPC.
Online Speaker Library
The NAEPC Online Speaker Library offers a variety of presenters who have expressed an interest in speaking to your affiliated local council. Each speaker listing includes contact information, a list of topics, total presentations per year, requirements, years of experience, and a list of the speaker's expertise. Please contact the speaker directly to obtain information regarding availability or fees.
The directory below is searchable and will allow you to focus on name, topic, home state, zip code, or any combination of the above. If searching by zip code, speakers in surrounding areas will also be returned. If you live near a state border, please also check a zip code from the adjoining state.
To begin, enter your search criteria and click "Search." You will then see the specific information for all of the people that meet your criteria. If you see a limited number of options you may want to broaden your search. Please contact the NAEPC office if you experience problems.
Please be advised...
This online speaker library/directory is provided by NAEPC as a resource to its membership of affiliated local estate planning councils. NAEPC assumes no legal liability or responsibility for the accuracy, completeness, or usefulness of any information, product, process, or service offered to its membership. Inclusion within this directory is not an endorsement or recommendation for any particular speaker. Those included on the list have expressed an interest in speaking to NAEPC-affiliated local councils. These individuals may not have spoken to an EPC in the past and may not have been observed by NAEPC prior to being included in this resource.
Interested in becoming a speaker? Download the application.
Robert G. Alexander Webinar Series
As you create your programming schedule for the upcoming season, why not consider adding a webinar or two? Programming is consistently noted as a key component to member satisfaction, growth, and retention and distance-learning programs are a great way to bring your EPC high-caliber speakers with little or no cost. The Robert G. Alexander Webinar Series is available to councils for live or on-demand group showings. Councils have reported offering the webinars as a regular part of their schedule, for special "meet up" brown bag events, and even as a free member benefit or special program for AEP® designees. Contact the NAEPC office today to learn more about your options and how group webinars can enhance your EPC! All councils can receive one complimentary webinar each calendar year as a part of the "No-Charge" Speaker Program, read above for additional details.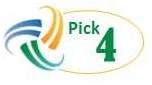 NAEPC understands that councils want and need compelling virtual programming options to supplement their regular calendar of events. To accommodate this need, NAEPC is offering affiliated councils on-demand* access to any four webinars presented during the 2021 calendar year for a reduced cost of $400. Choose the "Pro-Rated Group Gathering" option on the online registration form and we will contact you promptly for your selections and to provide the program link and accompanying materials.
Councils that wish to offer continuing education credit must become the provider with their state and/or governing body.
*NAEPC will provide a website link and a password to the recorded version of the webinar, which can be used to show the program to council members and guests who have gathered together on a virtual meeting. Please allow up to three business days after the live webinar to receive the link to the recorded program.
Input From Other Councils
NAEPC maintains a sub-group of the primary association group on LinkedIn just for council leaders. Join today to interact with council leaders from across the country, initiate and participate in council management-specific dialogue, and to receive regular posts from NAEPC! The sub-group is available to current officers and directors of affiliated local estate planning councils. > Join the Group! (you must have a LinkedIn account to participate.)
This website also offers a newly-searchable calendar of council events. Take a look today to see what other councils have coming up - you might just find a great idea! Note, however, that the list is limited to those councils that have a website hosted through NAEPC.