Council of Excellence Award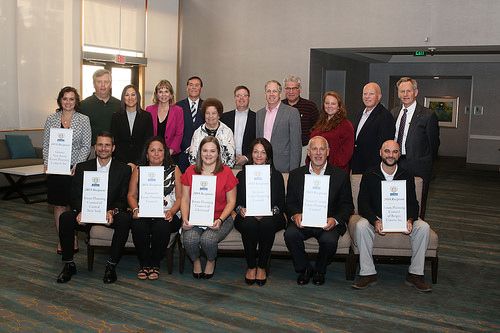 Created in 2014, the National Association of Estate Planners & Councils Leonard H. Neiman & Walter Lee Davis, Jr. Council of Excellence Award recognizes councils that are successful in their efforts to provide a strong multi-disciplinary council for their members. Created by a group of council leaders, past presidents of NAEPC, and current Board and Council Relations Committee members, with all council sizes in mind, the Council of Excellence Award is intended to honor those councils that truly work to grow their programs and services and provide an exceptional member experience.
The award is named for two individuals who truly sought to strengthen the bond between NAEPC and its affiliated councils during their terms on the board. Walter Lee Davis, Jr. served as president of the association in 2008 and was instrumental in forming the Council Relations Committee, a group of volunteer members who are charged with being a liaison between affiliates and the national association. Leonard H. Neiman served the association as a board member for over fifteen years. He worked tirelessly to gather information about estate planning councils from around the country, both affiliated and unaffiliated, and to make contact with their leadership.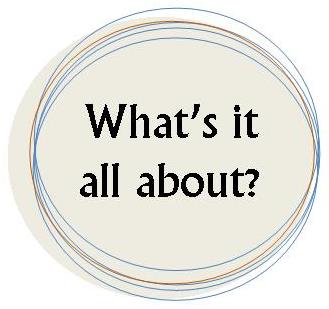 We consider this application a roadmap of best practices; things that help a council run smoothly and support a great member experience. NAEPC recommends that all councils review it each year to determine where they might like to make improvements or specific areas on which to focus its board efforts. It has been developed over many years of interaction with councils and their leaders and represents our current understanding of the practices that breed success. At the same time, the application is a reciprocal learning experience. The narrative portion gives NAEPC an opportunity to learn more about your council and what is happening within the council network. Due to rapid technological and social change and the accompanying uncertainty and unpredictability, there has never been a better and more important time for this type of council-to-council learning.
---
2021 Application
Completed applications are due to the NAEPC office on or before May 28, 2021. This new deadline accommodates the modified tax deadline.
> Download the 2021 Application in a Fillable PDF Format
The final application/application packet should not exceed 25 pages including the application, required attachments, and supplemental information. You may include a one page cover letter and a one page general statement. Please ensure that all pages of the application are legible and prepared with an appropriately-sized font. For consistency of review, documents other than those specifically requested will be disregarded (examples: financial statements, meeting outlines, bylaws, etc.).
---
Please celebrate with us as we honor the following councils for their achievement:
2020 Council of Excellence Award Winners
Extra Small / Small Councils
Greater New Jersey Estate Planning Council, Inc.
Medium Councils
Spokane Estate Planning Council
Large Councils
Financial & Estate Planning Council of Metropolitan Detroit

Extra-Large Councils
Estate Planning Council of Cleveland

2020 5 Star Councils
Extra Small / Small Councils
Chester County Estate Planning Council
Estate Planning Council of Bergen County, Inc.
Estate Planning Council of Riverside County
Estate Planning Council of Suffolk County
Hilton Head Area Council of Estate & Financial Advisors, Inc.
Siouxland Estate Planning Council, Inc.
Medium Councils
Central Arizona Estate Planning Council
Estate Planning Council of Central New York
Estate Planning Council of Greater Miami
Estate Planning Council of Nassau County, Inc.
Montgomery County Estate Planning Council
Palm Beach County Estate Planning Council

Large Councils
Baltimore Estate Planning Council

Extra-Large Councils
Boston Estate Planning Council
Philadelphia Estate Planning Council
2020 Emerging Councils
Citrus Estate Planning Council
Conejo Valley Estate Planning Council
Estate Planning Council of the Emerald Coast
---
Learn More
Interested in learning more about the Council of Excellence Award?
> Download the "Achieving Excellence" PowerPoint presentation