NAEPC Webinar: The Melton Family Case: Climbing the Philanthropic Learning Curve, a complimentary program provided with Trusts & Estates and sponsored by the Accredited Estate Planner® Designation
Presented by National Association of Estate Planners & Councils
Thursday, September 5, 2019
2:00pm - 3:00pm ET
Speaker: Philip B. Cubeta, CLU®, ChFC®, MSFS, AEP®, CAP®, Tony Macklin, CAP®, Jennie Zioncheck, CAP®, MFT
---
The Competitive Context
Estate planners are rapidly adopting the NAEPC Multi-Disciplinary Teaming Model. AEP® designees are in the forefront. In this webinar you will see that a particular specialty (advice on grant-making for philanthropic impact) is often missing, even when philanthropy is a big part of the estate plan. Be aware: certain of your competitors do offer such advice.
The Case
The Melton's recently sold a significant family business. With their advisors' help, they set up a family foundation and have made their first grants. Then comes cordial chaos as the three generations of the Melton's try to formulate a plan for grants that align with a shared vision of impact.
By the end of this session you will be able to:
Identify when strategic grant-making advice is needed
Identify specialists providing such advice to family foundations and large donor advised funds
Decide whether you will handle such advice or hand it off
> Trusts & Estates has applied for continuing education credit for CFP®, CIMA®, CPWA®, and AEP® designees.
About our Panelists
Phil Cubeta, CLU®, ChFC®, CAP®, AEP®, The American College
As the Sallie B. and William B. Wallace Chair in Philanthropy at The American College, Phil Cubeta is responsible for the Chartered Advisor in Philanthropy® (CAP®) curriculum. Phil's original training was in English Literature, and Philosophy and Psychology. He also holds the Masters of Science in Financial Services (MSFS) from The American College. He serves on the Planned Giving Advisory Board for The Carter Center (established by Jimmy and Rosalind Carter) and is a past President of the North Texas Council of Partnership for Philanthropic Planning. In 2012 he was, along with Charles Collier of Harvard, honored with the Fithian Leadership award by Advisors in Philanthropy. In that year he was also the "Power of the Purse" awardee (Advisor category) from Dallas Women's Foundation. He currently serves on the Board of National Association of Estate Planners & Councils.
Tony Macklin, CAP®, Tony Macklin Consulting
A Chartered Advisor in Philanthropy®, Tony consults with donor families, grantmakers, and their advisors and associations about purpose, use of resources, action planning, and learning. In four years as executive director of the Roy A. Hunt Foundation, he facilitated changes in visioning, impact investing, grantmaking, trustee education, and operations for a multi-generation family. In twelve years and four roles at the Central Indiana Community Foundation, he led grantmaking and community change initiatives, advised generous entrepreneurs and families on philanthropic tools and strategy, attracted $39 million in assets and co-investments, and co-founded a social enterprise. Based in Fort Wayne, IN, Tony also serves as a Senior Advisor to the Impact Finance Center, Senior Consultant with Ekstrom Alley Clontz & Associates, and Senior Consultant with the National Center for Family Philanthropy. He's volunteered for more committees, task forces, and boards than he can remember.
Jennie Zioncheck, CAP®, MFT, The Pittsburgh Foundation
Jennie has served as the Director of Development at The Pittsburgh Foundation since 2012. Her primary role is the development of close working relationships with professional advisors and to assist families in their philanthropy by facilitating family meetings and the creation and delivery of educational programming. Previously, Jennie was a Marriage and Family Therapist where she specialized in the use of systems theory to enhance individual functioning in the context of families, organizations and communities. Jennie is a graduate of Seton Hill University's Marriage and Family Therapy Masters Program and holds the Chartered Advisor in Philanthropy designation. She is an experienced consultant for families facing multigenerational issues, family foundations, donor-advised fund holders, and other family enterprises during times of transition. Jennie has served as a presenter and trainer for financial advisory firms focusing on philanthropic planning, 21/64 Consulting Firm, The Advancement Network for community foundations, and The Bayer Center for Non-Profit Management.
---
Please note that the information appearing below about the Robert G. Alexander webinar series (cost, continuing education credit, etc.) does not apply to this special webinar.
See all upcoming and previous webinars
The Robert G. Alexander Webinar Series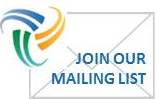 The Robert G. Alexander Webinar Series was launched in September 2013 to provide estate planners with accessible, high quality, multi-disciplinary and supplemental education. Programs typically take place on the second Wednesday of each month at 3:00 pm ET.
Not able to attend on the live date and time?
Register anyway! We'll send you a link to the webinar archive so you can view it at your own convenience.
---
Fees
Registration is available for individual webinars or by purchasing a yearly series subscription, which offers acccess to all of the programs scheduled during the calendar year for one discounted fee.
Individual
Series
Type
$40
$280 ($360 value)
Accredited Estate Planner® designee or Estate Planning Law Specialist certificant
$40
$280 ($360 value)
Junior/Student (available to a Junior or Student member of an NAEPC-affiliated council or one who is in the process of attaining the AEP® designation by virtue of being enrolled in either the required or an elective course offered by The American College)
$60
$420 ($540 value)
Member of an affiliated local estate planning council or at-large member of NAEPC
$100
$700 ($900 value)
Non-member
$250
$1,125 ($2,250 value)
Council meeting / group gathering (one feed to be shown in a single location to a group that has gathered together)
Additional feeds available for $25 per feed per webinar by contacting us after the initial registration.
---
To Register
Individual Program: Click on "register here" on the page associated with the program you will be attending live or on-demand. ​
Series Subscription: REGISTER FOR THE SERIES. We will send you an email after your registration has been processed with instructions about how to obtain log-in credentials for each program.
---
For Our Councils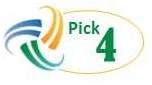 NAEPC understands that councils want and need compelling virtual programming options to supplement their regular calendar of events. To accommodate this need, NAEPC is offering affiliated councils on-demand* access to any four webinars presented during the 2021 calendar year for a reduced cost of $400. Choose the "Pro-Rated Group Gathering" option on the online registration form and we will contact you promptly for your selections and to provide the program link and accompanying materials.
Councils that wish to offer continuing education credit must become the provider with their state and/or governing body.
*NAEPC will provide a website link and a password to the recorded version of the webinar, which can be used to show the program to council members and guests who have gathered together on a virtual meeting. Please allow up to three business days after the live webinar to receive the link to the recorded program.
---
Continuing Education Credit
Continuing education credit is available at most webinars for Accredited Estate Planner® designees. In addition, a general certificate of completion will be available for those who feel the program satisfies their continuing education requirements and are able to self-file. It is the responsibility of the attendee to determine whether their state, discipline, or designation will allow one to self-file for a distance-learning program. Please contact webinars@naepc.org prior to attending your first program if you have any questions with regard to the availability of credit.
---
Questions
Download the handy webinar FAQ page, email us, or phone the national office at 866-226-2224.