NAEPC Webinar: Growing Your Business and Network in a Virtual World: A Multidisciplinary Panel Discussion
Presented by National Association of Estate Planners & Councils
Wednesday, January 20, 2021
3:00pm - 4:30pm ET
Speaker: Moderator - Martin M. Shenkman, CPA/PFS, MBA, JD, AEP® (Distinguished)
Panelists - Dean DeLisle, Founder and CEO, Forward Progress; Thomas M. Forrest, TO, AEP® (Distinguished); Bronwyn L. Martin, MBA, ChFC®, CLU®, CLTC®, CRPC®, CFS®, CMFC®, AEP®, LACP, AIF®, CFS; Ginger F. Mlakar, JD, CPA, AEP®; Gregory E. Sellers, CPA, AEP®
Has the global health crisis and the acceleration of an online environment changed the way you market your services and advise your clients? Do you have the technological tools to communicate effectively with your current network? Are you looking for ways to expand your reach? Attend this unique multi-disciplinary panel discussion to learn strategies for interacting with your clients in the rapidly growing virtual space from experts in the technology, legal, trust, insurance and financial planning, philanthropic, and accounting practice areas. Those who are unable to attend on the live date and time are welcome to register and on-demand access will automatically be sent so you can watch the program at your leisure.

Moderator - Martin M. Shenkman, CPA/PFS, MBA, JD, AEP® (Distinguished)
Mr. Shenkman is an attorney in private practice in estate and tax planning, planning for closely held businesses, and estate administration in Fort Lee, New Jersey and New York City. He is the author of 42 books and more than 1,000 articles. Editorial Board Member of Trusts & Estates Magazine, CCH (Wolter's Kluwer), and the Matrimonial Strategist. Has previously served on the editorial board of many other tax, estate and real estate publications.
Panelists: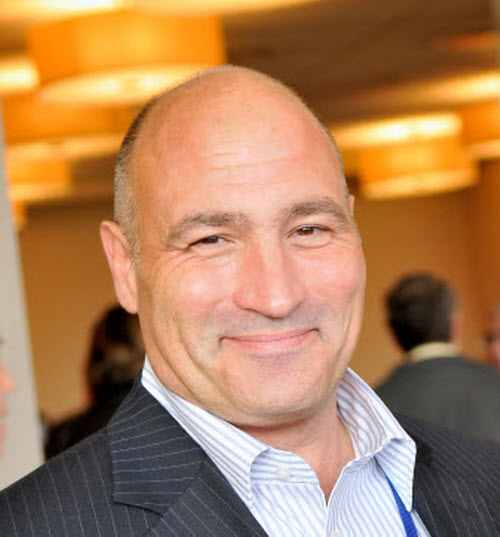 Dean DeLisle, Founder and CEO, Forward Progress
Founder and CEO of Forward Progress serving over 2,000 corporate clients over the past 15 years. In 2012 Dean created and released a Social Influencer Development Platform known as Social Jack. Dean is host of his own Podcast, Influence Factory, and has written, FIRST, The Street Guide to Digital Business Influence which gives the reader proven essential steps and tools to develop thought leadership and recognition in their industry. His company has produced over 5,000 virtual events and webcasts.

Thomas M. Forrest, TO, AEP® (Distinguished)
President and CEO of U.S. Trust Company of Delaware. Tom is past President and founder of the Personal Trust Division for Charles Schwab Bank in Wilmington, Delaware. Mr. Forrest assisted the IRS with the development of fiduciary income tax returns on magnetic media. He has lectured to professional groups on a variety of tax and estate planning topics at numerous meetings and seminars around the country.

Bronwyn L. Martin, MBA, ChFC®, CLU®, CLTC®, CRPC®, CFS®, CMFC®, AEP®, LACP, AIF®, CFS
Bronwyn Martin has been doing comprehensive financial planning for over 20 years. Bronwyn has 2 offices in 2 different states, clients throughout the US, and a virtual staff of 5. She is currently serving as a member of the National Association of Estate Planners & Councils Board of Directors.

Ginger F. Mlakar, JD, CPA, AEP®
Ginger Mlakar serves as in-house legal counsel and oversees the donor stewardship program for the Cleveland Foundation. She has been named among the Best Lawyers in America and the Top 50 Female Ohio Super Lawyers List by Law and Politics magazine. She is currently serving as a member of the National Association of Estate Planners & Councils Board of Directors.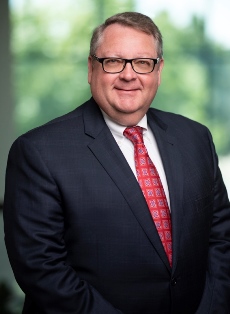 Gregory E. Sellers, CPA, AEP®
Greg is a Member in the Tax Division of Warren Averett, LLC, a leader of the firm's Estate and Trust Service Area, and he has been serving clients for 35 years. Greg also served on the NAEPC Board of Directors and is a past president of NAEPC and the Montgomery (AL) Estate Planning Council.
Please note this is a special 90-minute presentation.
REGISTER HERE for the individual program. To purchase the 2021 webinar series, please click HERE.
See all upcoming and previous webinars
The Robert G. Alexander Webinar Series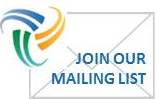 The Robert G. Alexander Webinar Series was launched in September 2013 to provide estate planners with accessible, high quality, multi-disciplinary and supplemental education. Programs typically take place on the second Wednesday of each month at 3:00 pm ET.
Not able to attend on the live date and time?
Register anyway! We'll send you a link to the webinar archive so you can view it at your own convenience.
---
Fees
Registration is available for individual webinars or by purchasing a yearly series subscription, which offers acccess to all of the programs scheduled during the calendar year for one discounted fee.
Individual
Series
Type
$40
$280 ($360 value)
Accredited Estate Planner® designee or Estate Planning Law Specialist certificant
$40
$280 ($360 value)
Junior/Student (available to a Junior or Student member of an NAEPC-affiliated council or one who is in the process of attaining the AEP® designation by virtue of being enrolled in either the required or an elective course offered by The American College)
$60
$420 ($540 value)
Member of an affiliated local estate planning council or at-large member of NAEPC
$100
$700 ($900 value)
Non-member
$250
$1,125 ($2,250 value)
Council meeting / group gathering (one feed to be shown in a single location to a group that has gathered together)
Additional feeds available for $25 per feed per webinar by contacting us after the initial registration.
---
To Register
Individual Program: Click on "register here" on the page associated with the program you will be attending live or on-demand. ​
Series Subscription: REGISTER FOR THE SERIES. We will send you an email after your registration has been processed with instructions about how to obtain log-in credentials for each program.
---
For Our Councils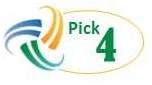 NAEPC understands that councils want and need compelling virtual programming options to supplement their regular calendar of events. To accommodate this need, NAEPC is offering affiliated councils on-demand* access to any four webinars for a reduced cost of $400. Choose the "Pro-Rated Group Gathering" option on the online registration form and we will contact you promptly for your selections and to provide the program link and accompanying materials.
Councils that wish to offer continuing education credit must become the provider with their state and/or governing body.
*NAEPC will provide a website link and a password to the recorded version of the webinar, which can be used to show the program to council members and guests who have gathered together on a virtual meeting. Please allow up to three business days after the live webinar to receive the link to the recorded program.
---
Continuing Education Credit
Continuing education credit is available at most webinars for Accredited Estate Planner® designees. In addition, a general certificate of completion will be available for those who feel the program satisfies their continuing education requirements and are able to self-file. It is the responsibility of the attendee to determine whether their state, discipline, or designation will allow one to self-file for a distance-learning program. Please contact webinars@naepc.org prior to attending your first program if you have any questions with regard to the availability of credit.
---
Questions
Download the handy webinar FAQ page, email us, or phone the national office at 866-226-2224.