My Personal DataSafe, the Nation's Most Comprehensive System for Sharing and Managing Client Information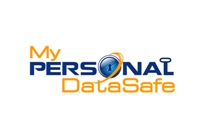 My Personal DataSafe is a revolutionary patent-pending personal information (PIM) software that enables you to always be well informed with up-to-date client information.
Collaborate with your clients, their accountants, financial advisors or any of their other professionals through our encrypted online site providing you the ability to be working from the same information at the same time. Share electronic copies of last will and living trusts with clients providing them 24/7 access to their important documents.
How Can My Personal DataSafe Help Your Business?
My Personal DataSafe is a "must have" resource for accelerating new client acquisition, enhancing current client retention and increasing client satisfaction.
Provide clients peace of mind
Differentiate from your competitors
Immediate access to updates so you can anticipate critical client needs
Reduce infrastructure and management
Improve communication
Reduction in routine tasks, enabling staff to elevate work level
Ease of use
Mobility
Enhanced security
NAEPC members are eligible for a
10% discount
on all services. If you would like to hear more about My Personal DataSafe and what it can do for your business,
contact us
today to schedule a brief online demonstration.