Cloudia Assistant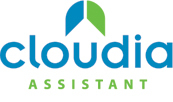 Cloudia Assistant is not your typical CRM created for several industries. Cloudia was created for professional agents/agencies who need a constant flow of information for their prospects and, for retention purposes, their clients.
Cloudia was produced to bring business to you and help you retain that business once obtained. Whether your lead is hot or just bought from someone else, Cloudia will continue keeping you in front of that prospect until they want to try something different and when they become hot again, you are the person they remember and trust, especially when the last time they searched for information they received 50+ calls from other agents. Now, you will be the only one to call; and you know it is much easier to sell when someone is calling you instead of you calling them.
Several managers utilizing Cloudia Assistant, with their many distractions (recruiting, training, management reports, meetings, etc.) no longer make cold calls. They have so many people calling them they have no time for cold calls and yet, remain the top producers for their respective companies.
Cloudia Assistant offers the following powerful features for professionals:
Best Drip Marketing rates available with multiple concatenating campaigns working simultaneously
Lead Tracking and Organization based on the folder setup of your choosing
Leaderboard and Shared Folders for Group Motivation and Teamwork
Customizable Viewing of Data the way You Want to See It
Automated Commission Calculation system
Quote Engine (for Health related products)
Free Training and Technical Support
Data security like no other: Managers can't take agent's lead; agents can't take company leads
Marketplace to Purchase Leads from various integrated Lead Generation companies
Integrated Predictive Dialer and Soft Phone (additional expense)
One of the greatest features of Cloudia Assistant is the price. At only $29.99 per seat, out of the thousands of CRMs available, there is nothing even close to Cloudia's value at the professional level and we haven't raised our prices in 5 years..
Call 817-778-4508 or e-mail info@cloudiaassistant.com for more information, demo or Click Here to Sign-Up for a free 15 day look. Please place "NAEPC" in the field "Referred by" and you will receive 30 days free trial.
08/13/18