Online Learning Opportunities Offered by
The Legacy Companies, LLC

NAEPC is happy to offer our members a 10% discount on several online learning programs provided by
The Legacy Companies, LLC
.
Legacy has helped accountants, attorneys, philanthropic advisors, financial advisors and many other advice-givers create powerful, lasting relationships for over 20 years
. Be the next to have the clients, the business, and the life you want!
To learn more about all of these courses and to enroll, visit the
online informational page
. Enter NAEPC10 when prompted to obtain the NAEPC discount.
---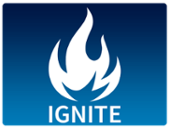 IGNITE Online Learning Program
The fundamental success requirement of any advice-giver is your ability to generate powerful relationships in a short amount of time when you first connect with new opportunities. If that's not daunting enough, you have to do it in a business climate of skepticism, restrictive compliance, and high competition. That's why Legacy created the IGNITE program.
IGNITE equips you with a system for connection: Specifically, you'll master:

A 4 Decision System™ that will steer the progression of your relationship with current and potential clients
A battle-proven way to confidently answer the question, "What do you do?"
An Approach Talk™ that will pull you out of the commodity trap, and result in a clear engagement decision by your potential client
Clear language that will show your potential client, why they should become a client for life
An Engagement Agreement that will accelerate the opportunity forward
Legacy has helped accountants, attorneys, philanthropic advisors, financial advisors and many other advice-givers create powerful, lasting relationships for over 20 years.
---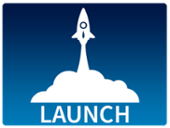 LAUNCH Online Learning Program
LAUNCH is designed with a single purpose: install a new process for engaging with future and current clients so that you can have the business, the clients and the kinds of engagements you want.

You will complete LAUNCH with:

A proven, 4 Decision System™ for engaging with future and current clients in a powerful, efficient and systematic way
A new way to introduce yourself to potential clients, and to teach others to introduce you so that you get more referrals, and that they are the kinds of clients you want
An advanced Approach Talk™ designed to make securing new business more engaging, more fun, and get you quickly aligned with your prospects' greatest priorities
A new perspective on how Trust works and how you can help nurture it
A system for creating Goal Clarity to permanently address one of the invisible points-of-failure in client engagement
Our GISOR™ Model for ensuring clients commit to their goals before you solve them
A method to articulate Goal Achievement, how you'll help your client achieve their goals and have the compelling future they want
A web-based application to capture what you gather in your expanded Discovery, prepare compelling reports for your clients, and help your team keep cases on track
---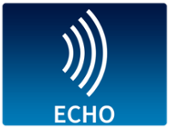 ECHO Online Learning Program
When families make decisions based on your recommendations, the results will echo long into the future. Their decisions become part of your legacy and theirs. Someone will serve your client for generations; we think it should be you. But one of the greatest risks to the advice-giving business model is a lack of generational reach.
When your current clients die, and both the decisions and assets move to the next generation, those clients will leave you and move on to their own circle of advisor relationship. And it's worse. 70% of estate plans fail and cause the family to lose their wealth because of family cohesion challenges: they fight, and then go broke.
You will complete ECHO with:

A powerful new way to capture your clients' ideal future for themselves, their wealth, and their family
The ability to discover and document shared family values, across generations
The method to create a meaningful family financial philosophy (mission statement)
The ability to actually engage the next generation and create relationships that will stick
The ability to capture the family story (the story that holds them all together) through a turnkey biographical interview process
The process for confidently hosting family meetings, including agenda's and exercises
The knowledge of Why, When and How to introduce a family wealth counselor
The ability to create one-of-a-kind client documents using our web-based application
---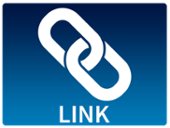 LINK will put the power of our 5 Best Practices of Collaboration in your hands, at your fingertips, so that you stay in the driver's seat, lead, and win the day for your client.