BAU Print & Mail Inc.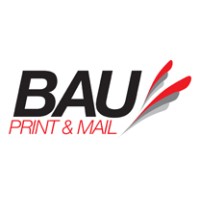 BAU Print & Mail specializes in full service seminar marketing. For the last 22 years, the firm has been focused on helping its clients grow their business. They know the importance of expanding your client base and the challenges this goal presents.
BAU is here to make your job easier. They have the experience needed to get your dinner seminars filled with qualified prospects that you can meet in a casual setting and handle all aspects of your seminar planning, including: leads, invitation design, printing, mailing, and RSVP services. With seminar topics ranging from estate planning, social security, retirement, to taxes, long term care and many others, BAU Print and Mail successfully markets all types of seminars.
What they do:
Free Seminar Coaching.
Design and mail custom invitations and tickets for each seminar.
Provide targeted mailing list with our List Management System. (Radius, Age, Wealth Estimate, and Home Value)
Manage incoming reservations and making outgoing reminder calls.
Reservations can be made online, QR Code or by calling your individual 800 number.
A live receptionist is available 24/7 to take reservations.
Daily access is given to our website to check attendance.
All printing is done in-house and can accommodate a quick turn around.
Download the BAU Print and Mail Informational Flyer to Learn More
BAU is offering NAEPC members a $.02 discount as well as 11% off your first seminar. To take advantage of this offer, please contact Melissa Schlesinger, MBA to get started at melissa@baumail.com or 910-343-0512.
08/25/21