Financial Service Professionals Directory
T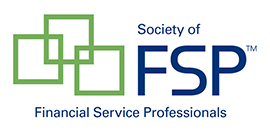 he Society of Financial Service Professionals has recently launched a Financial Service Professionals Directory and NAEPC members have an opportunity to be included at a 50% discount!
The directory quicky and easily allows consumers and other professionals to:
1. Search Members
Use the website to search members by specialty or location. It's easy to search and find top-rated financial service professionals.
2. Connect
Contact members for more information.
---
NAEPC members can participate by using discount code "fspdir22n" at the time of registration. The NAEPC member rate is $150/year. Get started today.
Please contact the Society of Financial Service Professionals for questions about the directory.
07/28/22