Sterling Cut Glass - Special Discounts on Award Pieces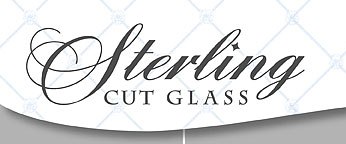 Sterling Cut Glass offers perfect gifts for outgoing board members, honorees or speakers!

Sterling Cut Glass was founded in 1902 atop Mt. Adams' "Art Hill" in Cincinnati, Ohio. Sterling artisans specialize in intricate hand cutting and polishing of the "Brilliant" period of American crystal.

Today, Sterling continues to enhance the beauty of fine crystal with custom etching and hand cutting for our retail store in Cincinnati, Ohio as well as for fine specialty retailers, golf and country club, resorts and distributors of custom etched crystal.

Sterling's artisans continue to use the craftsmanship standards of our founders while always maintaining cutting edge technology.

Councils affiliated with NAEPC are entitled to a 10% discount. Please contact Kristin Dyas at 859-283-2333 ext.102 to place your order. Please reference "NAEPC Council Discount Program" when calling.