Council Leadership Day
Each year, in conjunction with the NAEPC Advanced Estate Planning Strategies Conference, the NAEPC provides one full day of education and leadership sessions for the board, officers, and staff executives of our affiliated local councils - the day is called Council Leadership Day.
Attendees will interact with fellow volunteer leaders, attend topic-based breakout sessions called "Learning Pods", and learn about ongoing NAEPC programs and services available to the council and their membership. The majority of this day is dedicated to open roundtable discussions, which are facilitated by volunteers that are also board members from their home council or NAEPC Board members.
What's a "learning pod"?
Learning pods are small group workshops where council leaders can share their experience and learn from one another, all based on a single subject. At the time of registration attendees are asked to choose their sessions from a list of topics, allowing you to focus on what is most important to your council right now. Councils sending multiple leaders should register for different sessions to receive the full benefit of the day.
Important Note for Staff Executives (Paid Staff)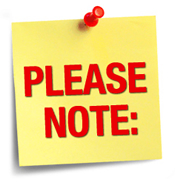 Staff executives (paid staff) are encourged to attend this day of activities as well. For this special group of individuals, we also offer time with the NAEPC Webmaster to those who have a site hosted by NAEPC, a private dinner on Tuesday evening with the national office staff, and a half-day development session on Wednesday morning - all with the regsitration fee waived.
What You Missed in 2019