High-Performance Teaming and Professional Collaboration, the LINK Online Course in Collaboration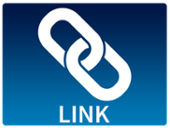 A LINK is defined as a "connecting element or factor". In the estate planning community, a connected group of advisors is a proven best practice with regard to client service. The LINK Online Course in Collaboration was developed specifically for NAEPC members with industry leaders Todd Fithian and David W. Holaday, using the NAEPC Model for Collaboration as its foundation. Todd and Dave also serve as instructors for the program.

Enroll today to:
Become known as a connector, someone who balances communication, coordination, and cooperation and turns those elements into a true collaborative experience that benefits the client and team of advisors
Discover the NAEPC Model for Collaboration
Overcome objections to the teaming model
Become well-versed in the "5 Best Practices"
Inspire optimal behaviors among team members
LINK is a self-paced, 9-module course that students complete at their leisure. Segments are short and concise; the program is easy to follow, and completion is on your schedule. Accredited Estate Planner® designees who successfully complete the LINK program earn 4 hours of AEP® designation continuing education credit.
>Learn more about the LINK Online Course in Collaboration
The substantially-reduced enrollment fee is $100 for Accredited Estate Planner® designees* and $169 for members of NAEPC and its affiliated local councils. > Enroll online
About the Instructors
Todd Fithian is a recognized leader and an industry advocate. In 2007 he co-authored the well-known book The Right Side of the Table: Where Do You Sit in the Minds of the Affluent. Fithian is nationally recognized for his contributions to the profession and is a frequent speaker at industry conferences.
David W. Holaday has over 25 years of experience as a financial consultant, and is the founder and managing member of a firm that offers case design, analysis, and presentation services to organizations and individuals that serve high new worth clients. He has a national reputation for developing unique and comprehensive solutions for complex family situations and often collaborates with the client's existing advisers.
*AEP designees should log into the designee portal or contact NAEPC to obtain the discount code.