COVID-19 Resource Library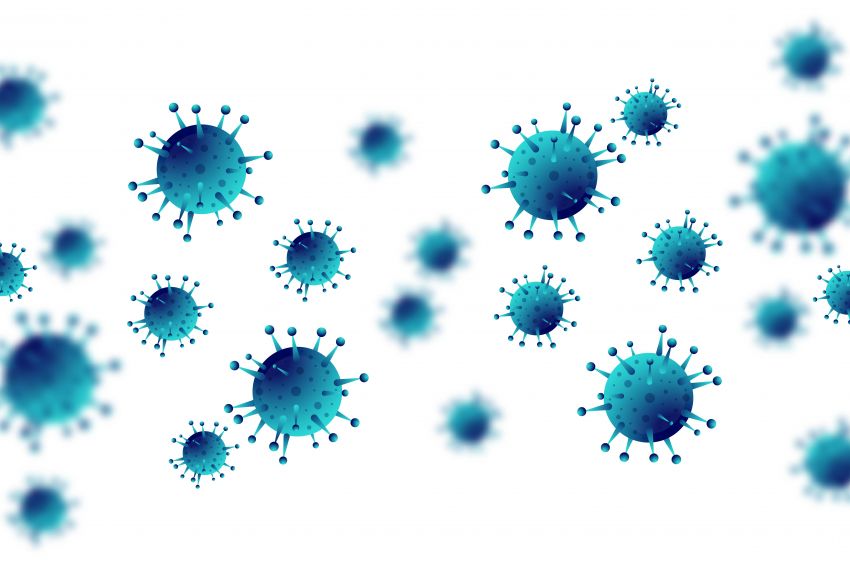 This page is offered to NAEPC-affiliated councils, their members, Accredited Estate Planner® designees, and Estate Planning Law Specialist certificants and includes resources that address issues important to the estate planning profession during- and post-COVID-19. Information is being added regularly; please check back for updates. We are grateful to all of the individuals and organizations that allowed NAEPC to share this information with you, our members.
The national board of directors has recently voted to endorse the efforts of each state and other jurisdictions to enact legislation permitting, on a permanent basis, remote notarization and remote apostille designations on all estate planning documents in order to help clients to more efficiently carry out their estate planning objectives. NAEPC, with its 2,100 Accredited Estate Planner® designees and 270 councils and their 30,000 allied professionals, is in a unique position to assist in this effort; we hope you, our members, will find it valuable.
We thank NAEPC Past President William D. Kirchick for leading the task force that brings this page of the website to you. If you would like to have a resource included on this page, please email admin@naepc.org.
---
NAEPC-Produced Content for Estate Planning Councils and Members
Supporting Packet for Councils and Members to Support the Adoption of
Remote Execution of Estate Planning Documents in the Home State
In most jurisdictions there is a requirement that certain estate planning documents be witnessed and/or notarized. For those documents, witnesses and a notary public must be 'in person', and often in the same room as the signer. In the interest of the safety for our members and clients, NAEPC is committed to supporting remote execution of estate planning documents.This packet includes basic talking points that you and your council's members may find helpful as we push to get emergency measures in place, and hopefully made permanent.

For Councils: Sample Event Attendance Wavier and Event Conduct Statement
Download HERE
For Councils: Notes from the May, June and July 2020 Town Hall Roundtable Sessions
The hour-long Town Hall Roundtable sessions hosted in May allowed council leaders and staff to have questions about council operations during COVID-19 answered by both councils and the national staff team and to hear brief updates from the national leadership. Download the notes from all ten sessions
For Councils: "New Member" Images for Use at Virtual Meetings
Struggling to recognize new members in a virtual environment? Download and share these images prior to your next online meeting, and ask your new members to use them as their background, and encourage existing members to share a welcome message in the chat window!
Remote Signing, Witnessing, and Notarization of Estate Planning Documents: Is the Future Here? with Timothy S. Reiniger, Esq.
Available on-demand after registration.
Remote signings and notarizations are growing in popularity, especially as a result of COVID-19, but confusion still exists amongst estate/probate practitioners. What is an online/remote notarization and witnessing? How is it performed? Is it legally authorized in my state for use with estate planning documents? Tim Reiniger, Esq, Director of Reiniger LLC, the principal author of the Virginia online notarization law as well as the Virginia Digital Identity Law, will answer these questions and more during this all-level webinar created just for NAEPC council and members in light of the current crisis in the country. In addition learning answers to the most popular questions surrounding remote signing and notarizations, attendees will gain a better understanding of how to prepare an office for performing eNotarizations and online/remote notarization compliantly. Learn more and register

NAEPC Journal of Estate & Tax Planning
The Journal is NAEPCs centralized location for best-in-class thought leadership for the estate planning professional, providing readers with information on "hot topics and cool tools," including pieces related to planning in the current environment.
---
Webinars
Industry leader and NAEPC Board Member, Martin M. Shenkman, CPA, PFS, MBA, JD, AEP® (Distinguished), has graciously offered to share a variety of webinars from his library. Visit his website to view the following informational webinars (additional programs may be added or available):
Core Estate Planning Documents during COVID
Tech, Remote Work and More: What Estate Planners Need to Know Now
Achieving Peak Performance in a Challenging COVID World: Finding Balance in an Unbalanced World
Best Vehicles for Estate Tax Planning Now – and Best Ways to Draft
Paycheck Protection Program of the Cares Act: Updated for Latest Pronouncements
Marty has also provided NAEPC members with access to an annotated version of SBA Form 3508, Paycheck Protection Program (PPP) Loan Forgiveness Application.

How I'm Changing My Practice and Client Meetings to Address the Coronavirus with Jonathan G. Blattmachr, Esq., AEP® (Distinguished), Mitchell Gans, JD, Martin M. Shenkman, CPA/PFS, MBA, JD, AEP® (Distinguished) & Paul Gentile of LogMeIn, Inc.
This one-hour webinar is graciously offered on a complimentary basis by Stephan R. Leimberg, JD, AEP® (Distinguished) and Leimberg Information Services, Inc. (LISI). The presenters share their thoughts and steps they are taking within their own practices related to signing documents in the current environment, offers an audio overview of a virtual client meeting and document signing and working with homebound clients, and provides a review of helpful technology-based services and practices that may ease the transition to working remotely or that may help remote work be more efficient. Access this complimentary on-demand program and download handouts.

Online Speaker Library participant, Pierre du Pont, offers access to several webinars in his library:

Psychological Impact of COVID-19 on Estate Planning with Marvin E. Blum, JD, CPA
The pandemic has created a whole new mindset in our clients. As advisors, we need new ways to position our conversations with clients to meet them where they are. Years from now, they will look back and realize that now is actually the perfect time to do estate planning. What can we say to help them convert their fears and confusion into action? Register for on-demand access to this program, graciously provided by Lion Street.
---
Articles & White Papers
---
Other / Firm Resources
Belfint Lyons & Shuman, P.A. Resource Center


Information compiled from a variety of resources including the Delaware-based firm's team of experts, local government agencies, and more.

Nutter McClennen & Fish LLP


Nutter's COVID-19 Task Force is focused on identifying and solving for business and people issues related to the pandemic and also providing a forum for sharing information and best practices in this rapidly-evolving situation, including an article by NAEPC Estate Planning Hall of Fame® Member Natalie Choate, Key Retirement Plan Components of the Coronavirus Aid, Relief and Economic Security Act.
---
Membership Associations
American College of Trust & Estate Counsel (ACTEC)
ACTEC is a national organization of more than 2,500 lawyers and law professors peer-elected to membership. ACTEC members, who are called "Fellows," are the best and brightest in the trust and estate practice, with years of experience representing and advising families.
Emergency Remote Notarization and Remote Witnessing Orders


A list of states that have acted to allow remote notarization or remote witnessing on an emergency basis.

ACTEC Family Estate Planning Guide

(videos to share with clients)

Advance Medical Directives
Information regarding end-of-life advance medical directives including a Living Will, Healthcare Proxy, medical orders (MOLST & POLST), and Do Not Resuscitate (DNR) orders.
Getting Your Affairs in Order: Essential Legal Documents
An elder law expert reviews the essential legal document such as Durable Power of Attorney (aka Financial Power of Attorney) and Advanced Healthcare Directives (Healthcare Proxy and Living Will) that should be in place.

The SECURE Act
Recently consolidated content regarding the SECURE Act, includes a five-part ACTEC Trust and Estate Talk podcast special on the SECURE Act and a video for the general public "How the SECURE Act May Impact Your Retirement Plan."
---
Reference to a specific product, process, or service on this page does not constitute an endorsement or recommendation by NAEPC. NAEPC assumes no legal liability or responsibility for the accuracy, completeness, or usefulness of any information, product, process, or service offered within this resource library.