55th Annual NAEPC Advanced Estate Planning Strategies Conference with Pre-Conference Sessions for Council Leaders
November 6 - 9, 2018 - Ft. Lauderdale, Florida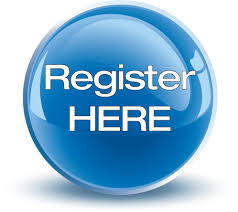 > Online Registration Form
> DOWNLOAD THE REGISTRATION BROCHURE
---
Concurrent Sponsored Morning Bonus Sessions
Life Settlements – The Value Proposition
provided by Berkshire Settlements
Matthew Sheridan
From Novelty to Necessity - Pragmatic Social Media for Law Firms
provided by FindLaw, part of Thomson Reuters
Sean Sands
199A for Trusts and Estates
Robert S. Keebler, CPA/PFS, MST, AEP® (Distinguished), CGMA

New Effective Uses of Non-Grantor Trusts for Individual Taxpayers
Jonathan G. Blattmachr, Esq., AEP® (Distinguished)

Sponsored General Session: Collaborative Planning Opportunities Created through the Valuation of Life Insurance
provided by Ashar Group, LLC
Lisa R. Featherngill, CFP®, Todd A. Fithian, Todd S. Healy, MSW, CLU®, ChFC®, AEP®, CAP®, Jamie L. Mendelsohn and Jon B. Mendelsohn

The Social Media Thicket: Social Media Issues for Estate Planners
Michael H. Rubin, JD

Stupid Charitable Tricks and Common Planning Mistakes
Ramsay H. Slugg, JD

Succession Planning for The Closely-Held Business
Jerome M. Hesch, MBA, JD, AEP® (Distinguished)
Thursday, November 8, 2018
Concurrent Sponsored Morning Bonus Sessions
Why the Bridge Trust® is Superior to a Foreign Only or Domestic Only Asset Protection Trust
provided by Lodmell & Lodmell, P.C. / Asset Protection Council®
Douglass Lodmell, JD, LL.M.
Sold a Dream, Woke Up in a Nightmare: Educating Your Clients about a Timeshare's True Costs
provided by Wesley Financial Group, LLC Chuck McDowell
Chuck McDowell

Income Tax Aspects of Trusts and Estates
Samuel A. Donaldson, JD, LL.M., AEP® (Distinguished)
How Courts Unravel Asset Protection Trust Strategies & Protecting Your Trust
Louis S. Harrison, JD
Concurrent Sessions
Reading, Interpreting and Drafting Trust Distribution Provisions that Work: Say What You Mean and Mean What You Say
Leslie Kiefer Amann, JD, AEP®, TO
A Firearm as a Special Asset: How to Avoid an Accidental Felony
C. Dennis Brislawn, Jr., JD, AEP®
Late Elections Under Section 9100: How Does the IRS Spell Relief?
Beth Shapiro Kaufman, JD
Secrets of Successful Families: Transferring Values with Wealth for a Lasting Legacy
Justin T. Miller, JD, LL.M. (taxation), CFP®, AEP®
Exploiting the 2017 Tax Act: Creative New Federal and State Income Tax Savings Opportunities
Steven J. Oshins, JD, AEP® (Distinguished)
Supplemental Concurrent Sessions, offered at 4:15 pm
Inspirational Session for Active Accredited Estate Planner® Designees and Estate Planning Law Specialist Certificants
The Strength to Be Unstoppable – Lessons in Working Together
Roseann Sdoia, Boston Marathon Bombing Survivor

Accredited Estate Planner® Designation from A - Z
For those interested in learning more about or attaining the AEP® designation, the session offers an opportunity to have your
questions answered by the experts at NAEPC.
Getting Started on the Path to Specialization with the Estate Planning Law Specialist Certification
This session is for actively-licensed attorneys who are interested in learning more about
the only national board certification in estate planning and will be led by a member of the Estate Law Specialist Board.
Friday, November 9, 2018
Estate Planning Current Developments and Hot Topics
Steve R. Akers, JD, AEP® (Distinguished)
Putting It On & Taking It Off: Managing Tax Basis Today (For Tomorrow)
Paul S. Lee, JD, LL.M. (taxation), AEP® (Distinguished)
Don't Worry Retire Happy: Seven Steps to Retirement Security
Tom Hegna, CLU®, ChFC®, CASL®
> Download Session Descriptions Here
---
Council Leadership Day - a Special Message for Council Leaders
Council Leadership Day will take place on Tuesday - November 6, 2018. This year we are extremely excited to annouce a new look and feel for the day of activities. Sessions will begin at 8:30 am with the first of 5 "learning pods". The association's annual meeting and awards ceremony will take place during the luncheon period, learning pods will continue, and the day will conclude with sharing sessions by council size and an opening reception.
What's a "learning pod"?
Learning pods are small group gatherings where council leaders can share their experience and learn from one another, all based on a single subject. At the time of registration attendees are asked to choose 5 sessions from a list of 15 topics, allowing you to focus on what is most important to your council right now. If your council is sending multiple leaders, please make sure to register for different sessions so you receive the full benefit of the day.
---
Cost & Registration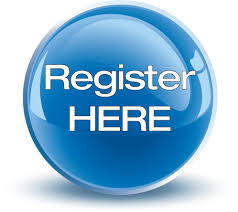 > Online Registration Form
> DOWNLOAD THE REGISTRATION BROCHURE
55th Annual Advanced Estate Planning Strategies Conference with Pre-Conference Sessions for Council Leaders
Includes Council Leadership Day sessions on Tuesday, November 6, 2018, sponsor bonus and technical education sessions from Wednesday, November 7th through Friday, November 9th, presentation material, conference breakfasts & luncheons, and the Tuesday and Wednesday evening receptions $1,175
55th Annual Advanced Estate Planning Strategies Conference
Includes the Tuesday and Wednesday evening receptions, sponsor bonus and technical education sessions from Wednesday, November 7th through Friday, November 9th, presentation material, and conference breakfasts and luncheons. $1,075 member* / $1,300 non-member
Companion Package
Includes the tours, Tuesday and Wednesday receptions, and conference breakfasts. $475
Available Discounts
$50 Early Bird Discount - (Registration must have been received on or before September 28, 2018)
$50 Active Accredited Estate Planner® designee or Estate Planning Law Specialist certificant
$50 Host Council Discount for Members of Florida Councils
$100 NAEPC Volunteer Discount (available to non-board members of any committee of NAEPC)
A $50 late fee applies to all registrations submitted after October 19, 2018.
Cancellation Policy: Cancellations must be received in writing or via email to conference@naepc.org. A full refund will be granted if notice is received on or before 09/14/18. Registrants who cancel between 9/15/18 and 10/19/18 will forfeit a $100 administrative fee. No refunds will be granted after 10/19/18. Requests to transfer registrations to another individual will be accommodated.
* A member is defined as an active AEP® designee or EPLS certificant, At-large member of NAEPC, or a member of an estate planning council affiliated with NAEPC.
We are grateful for the support our sponsors & exhibitors, including:
Premier Sponsors
Partner Sponsor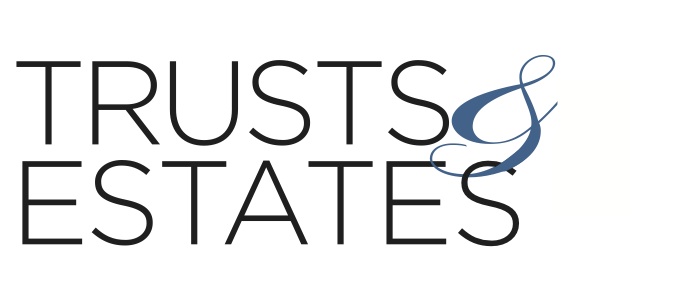 ---
Marriott Harbor Beach Resort & Spa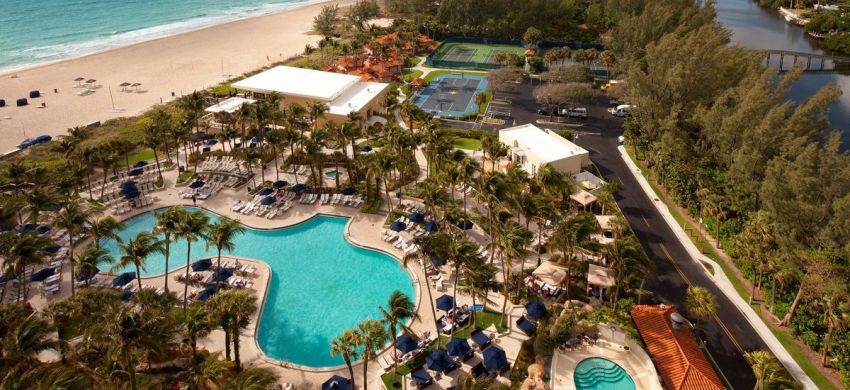 Breathe in the crisp ocean air and immerse yourself in the warmth of the Sunshine State at the Fort Lauderdale Marriott Harbor Beach Resort & Spa. Situated along a quarter-mile of private beach, the hotel provides tropical tranquility while also offering easy access to attractions including Las Olas Boulevard and Fort Lauderdale Airport.
The NAEPC room rate is $245 for a standard room with an optional Resort Amenity Package of $25/night (single/double occupancy, exclusive of taxes and fees). Additional room and suite options are available. Complimentary guestroom internet is available to Marriott Rewards members and all guests receive complimentary access to the fitness center.
> The room block is now closed. If you have a need for overnight accommodations, please email conference@naepc.org with the name of the primary guest and check in/out dates. Rooms may be offered on a space- and rate-available basis, but cannot be guaranteed.
---
Continuing Education Credit
> CLICK TO MONITOR COURSE APPROVAL STATUS
> HOW TO GET CONTINUING EDUCATION CREDIT
The conference offers up to 17 hours of continuing education credit. Approvals began to arrive approximately 2 months prior to the conference and will continue to do so until just prior to the conference; status can be monitored on a special page that will be added to this website. Individual states determine the total number and types of credits awarded.
The following credit will be requested in all states: insurance, legal, accounting, CFP®, CTFA and PACE (including one hour of ethics credit, where applicable) for Wednesday, November 7th, Thursday, November 8th and Friday, November 9th. Individual states determine the total number and types of credits awarded. Insurance, legal, and CFP® license numbers are required on-site in order to receive credit.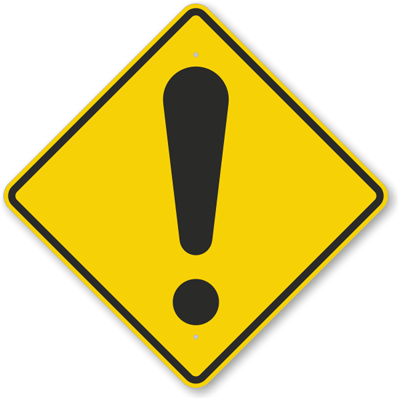 IMPORTANT MESSAGE FOR INSURANCE PROFESSIONALS
Partial credit for this program is not available. Insurance professionals must attend every session on Wednesday, November 7th, Thursday, November 8th and Friday, November 9th to receive credit.
The Society of Financial Service Professionals is registered with the National Association of State Boards of Accountancy (NASBA) as a sponsor of continuing professional education on the National Registry of CPE Sponsors. State boards of accountancy have final authority on the acceptance of individual courses for CPE credit. Complaints regarding registered sponsors may be addressed to the National Registry of CPE Sponsors, 150 Fourth Avenue North, Nashville, TN 37219-2417. This program is recommended for a total of 17 specialized knowledge & applications credit hours. The Annual Conference is an advanced educational program. A CPA who devotes at least 35% of their practice to estate planning meets the prerequisite level of knowledge to attend the program. After attending, participants will be able to identify and implement advanced estate planning techniques that will improve professionalism and personal service to their clients.
Continuing education credit is administered by the Society of FSP.
---
Companion Program
The Conference Committee prides itself on creative and adventurous companion programs for those who accompany Council Leadership Day and Educational Package registrants to the conference! Our 2018 tours will be:
Wednesday, November 7th - Florida Everglades Tour
9:00 am - 1:30 pm
The Everglades are a rare and beautiful place and one of North America's unsung wild places - a captivating, rugged, subtropical landscape experienced by a
relatively few adventurous souls each year. It is a resource important not only for its natural heritage and spiritually enriching powers, but for its commercial and recreational values as well. Our day begins with a short bus ride, followed by a private and covered airboat excursion. Following the boat ride, attendees will experience a Gator Boys Alligator Rescue Show, during which these experienced trappers who hand-capture alligators will share their knowledge and expertise. A boxed lunch will be provided before returning to the hotel. We'll provide the ear plugs for the boat ride, but don't forget to bring your camera for this day of adventure!
This tour is rain or shine unless lightning occurs. Comfortable clothes, non-slip shoes, sunscreen, sunglasses and hats are recommended.
Thursday, November 8th - Art on Las Olas, a Walking Tour
9:30 am - 2:30 pm
Named for an early oceanfront estate, Las Olas ("the waves" in Spanish) has been the most prominent thoroughfare through Fort Lauderdale since the first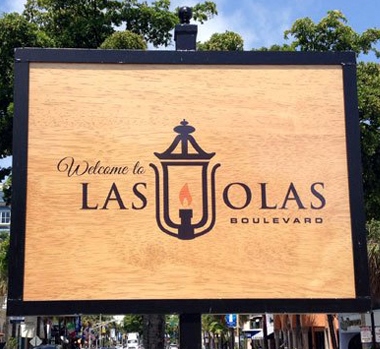 days of its settlement. This noted boulevard takes us from the heart of downtown Fort Lauderdale, through a quaint and walkable shopping district, past the fabled "isles" that have earned the city the nickname "Venice of America", and all the way to beautiful Fort Lauderdale Beach. Las Olas Boulevard is teeming with history and culture and cherished as a welcome respite from the suburbs. The day will begin with short bus ride to the beginning of our walking tour, which includes three private presentations by gallery owners, staff or artists, and a bit of time to explore Las Olas and enjoy lunch at your leisure.
This tour is rain or shine. Please wear comfortable clothing and walking shoes. Galleries will be selected based on the most compelling exhibit at the time of year in which we are visiting.
Tours and timing subject to change. Your safety is our priority. While we make every effort to host the tours as planned, weather or factors our of our control may create a need for a substitute program. In the event weather impacts our abililty to provide the published tour, a substitute event will be provided.
---
Photo Gallery
---
Sponsorship & Exhibitor Opportunities
NAEPC offers a unique and affordable opportunity to connect with members at the annual conference, many of whom report back to their affiliated local estate planning council about their experience! Don't miss your opportunity to participate in NAEPC's only national, face-to-face meeting each year.
Sponsorship opportunities are now available! Download the 2018 prospectus in PDF format. Past attendee statistics can be downloaded here. Questions about sponsoring or exhibiting may be directed to Ed Socorro at ESocorro@NAEPCmarketing.org or 312-600-5303.
Planning Ahead or Budgeting for Next Year?
Download the 2019 Prospectus
Important Sponsor & Exhibitor Documents:

Interested in gaining more exposure to NAEPC members and councils? Consider becoming a Value Partner, NAEPCs member benefits program. The list of over 40 partners provide member discounts for software related to estate planning; conferences, seminars, webinars and other educational opportunities; books, magazines and other publications related to estate planning; profession-specific information related to estate planning (example: software specific to attorneys); and programs and services appropriate for affiliated local estate planning council development (example: award pieces).
---